Compare Prices Whirlpool WPW10764668 Refrigerator Ice Maker Replacement Assembly Parts. Fits 7WF736SDAM10 WRF989SDAF02 WRF757SDEH00 JFX2897DRP00 WRX988SIBM02 KFIS29BBMS03 MFT2976AEM03 KFIS29BBMS00  home appliance parts and others. Shop Here!
Whirlpool WPW10764668 Refrigerator Ice Maker
Part No: WPW10764668
Replacement Part No: AP6024044 PS11757394 W10347637 W10764668 W10498261 W10281053 EAP11757394 4282575
Fits Brands: Whirlpool, Kenmore, KitchenAid, Maytag
Type: Fridge Replacement Parts, Whirlpool Refrigerator Replacement Parts, Whirlpool Refrigerator Ice Maker, Kenmore Refrigerator Ice Maker, KitchenAid Refrigerator Ice Maker, Maytag Refrigerator Ice Maker assembly parts, Bottom-Mount Refrigerator, French Door Refrigerator
Product Price: Read more item descriptions and Get the Best Price Below.
==> Click Here to Check the Latest Prices on eBay TODAY! <==
Fits Models:
The Whirlpool WPW10764668 Refrigerator Ice Maker fits the following models. Press Ctrl-F to find your specific model following.
WRF989SDAB00 7WF736SDAM11 WRF736SDAM12 WRF736SDAT00 MFT2976AEW02 WRF989SDAM03 MFT2574DEH00 WRF757SDEE00 WRF990SLAM01 KFIS29BBBL01 WRF736SDAB11 WRF989SDAM02 WRF990SLAM00 KFIS29BBBL03 WRF989SDAE03 WRF989SDAF02 WRF989SDAM00 MFT2574DEM01 MFT2778EEZ00 IX7DDEXDSM00 WRF989SDAH01 KFIS29BBMS03 WRF997SDDM00 KRFF507EWH00 MFT2574DEE01 KFIV29PCMS01 5.96724E+11 59672383410 MFT2672AEM10 WRF989SDAH00 KFIV29PCMS02 WRX988SIBM01 59672382411 WRF736SDAW10 WRF990SLAM02 MFT2673BEW10 WRX988SIBW00 MFT2574DEM00 KFIV29PCMS00 MFT2673BEB12 MFT2672AEM12
KFIS29BBWH01 MFT2673BEM10 MFX2876DRM00 JFX2897DRM01 WRF736SDAF10 59672389411 KFIS29BBMS01 59672383411 MFT2776DEM01 KFIS29BBWH02 WRV996FDEM00 MFT2976AEW01 MFT2673BEW11 MFT2976AEM02 WRX988SIBM00 MFT2976AEM03 WRF989SDAB02 WRF736SDAW00 WRF736SDAM11 JFX2897DRM00 WRV986FDEM00 MFT2976AEB02 WRX988SIBH02 MFT2673BEM12 WRF736SDAT10 MFT2673BEM12 MFT2673BEW12 MFX2876DRE01 MFT2776DEE00 KRFF507EBL00 WRF991BOOM00 WRF991BOOM01 KRMF706EBS00 WRV996FDEM01 WRF989SDAF01 KFIV29PCMS01 WRF989SDAW03 WRF736SDAM10 7WF736SDAM10 WRF989SDAE01 7WF736SDAM12
KRFF507ESS00 KRFF707ESS00 MFT2673BEB11 WRF736SDAB13 MFT2976AEM00 KFIS29BBWH03 KFIS29PBMS02 MFT2776DEM00 MFT2976AEB00 WRF736SDAW13 MFT2673BEB10 WRF989SDAB01 WRF989SDAH03 KFIS29BBMS02 WRF736SDAF00 MFT2976AEW03 MFT2976AEW02 MFT2672AEM11 WRF736SDAB00 MFT2672AEB12 MFT2673BEM11 KFIS29BBBL00 KRFF507ESS00 MFT2672AEB11 WRF989SDAW01 WRF989SDAW00 7MF2976AEM02 KRMF606ESS00 WRX988SIBE00 WRF736SDAB10
IX7DDEXDSM01 WRF736SDAM00 59672383412 WRX988SIBH01 KFIS29BBMS00 WRV996FDEE00 WRF736SDAW11 WRX988SIBM02 KFIS29PBMS03 MFX2876DRM01 59672389410 MFT2672AEW11 WRV996FDEE01 MFT2672AEW11 KFIS29PBMS00 WRV996FDEH01 WRF989SDAF03 KFIS29BBBL02 WRF989SDAE00 KFIS29PBMS01 WRF990SLAB00 WRF736SDAM13 KRMF706ESS00 MFT2776DEH00 JFX2897DRP00 MFT2976AEW00 WRX988SIBB00 MFX2876DRH00 MFT2672AEB10 WRF989SDAH02 7WF736SDAM13 WRF989SDAE02 WRF736SDAB12 MFT2976AEB03 WRF989SDAM01
59672382410 MFX2876DRE00 WRF757SDEM00 WRF736SDAW12 MFT2574DEH01 7MF2976AEM01 MFX2876DRH01 MFT2574DEE00 59672389412 KFIV29PCMS03 WRX988SIBE01 MFT2672AEW10 WRX988SIBB01 WRX988SIBH00 KFIS29BBWH00 JFX2897DRP01 7MF2976AEM00 WRF990SLAM03 MFT2574DEH01 WRV976FDEM00 WRF989SDAW02 7MF2976AEM03 WRF736SDAF12 MFT2976AEM01 MFT2778EEZ00 MFT2776DEE00 WRF989SDAB03 WRF757SDEH00 WRV996FDEH00 WRX988SIBW01 WRF989SDAF00 5.96724E+11 MFT2976AEB01 WRF990SLAW00 KRMF606ESS00 MFT2672AEW12
Compare Lowest Prices
Study how to check and fix a replacement part for your appliance. See deals more product details, terms and conditions, shipping & handling information, exchange, returns & refund policy, and payment options. There are a number of sellers offering this new or used part at the store online. You are able to see the best prices below.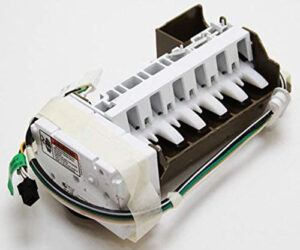 ==> Click Here to Compare Best Prices on eBay Today! <==
More Information
On the Internet, many sellers promote a wide range of home appliance replacement parts, like Viking Range Control Board, Fridge Control Board Replacement, Dishwasher Control Board Replacement, and Whirlpool Cabrio Washing Machine Control Board, also covering the Whirlpool WPW10764668 Refrigerator Ice Maker assembly parts. For other popular appliance brands, for example, Bosch, you are able to see its products, and services on the Internet.
Other Replacement Parts:
Don't wait! Please do not hesitate to contact us if you can not find the correct item for your model. We will search for the part and get back to you very soon. Have a Nice Day!