Check Price LG EAU62563503 Kenmore Refrigerator Ice Maker Parts. Replaces EAP11710299 PS11710299 3381579 AP5977174 LFXS30766D-ASBCNA1 79574113710 79574043410 79574307810 LFXS29626B/01 LSFXC2496S  assembly parts and others. Order Here!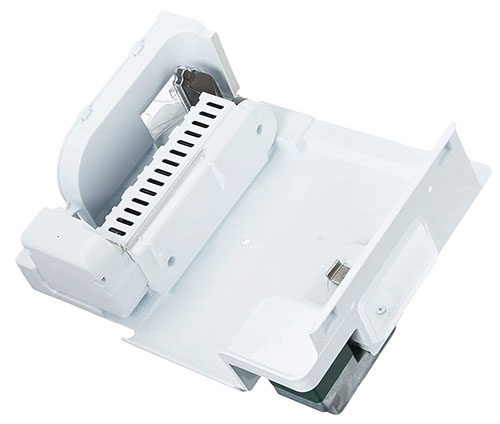 LG EAU62563503 Kenmore Refrigerator Ice Maker
Part No: LG EAU62563503
Replacement Part Number: EAP11710299 3381579 AP5977174 PS11710299
Compatible Brands: LG, Kenmore
Product or Service Type: Fridge Replacement Parts, Refrigerator Ice Maker & Auger Motor Assembly
Price: See more details and Get the Lowest Price Below.
==> Click Here to Compare the Lowest Prices on eBay! <==
Fits Models:
Find the correct replacement product. The LG EAU62563503 Kenmore Refrigerator Ice Maker suits the following models. Use Ctrl-F to check your appliance model listed below.
79574022412 79574053411 LSFXC2476S/00 LFXS30766D-ASBCNA0 LFXS30766D/01 79574027610 LFXS30726B LFXC24726D/00 LUPXC2386N LFXS29766S/00 79573163610 LFXS29626W/01 LFXC24796S/00 79574033410 79574092411 79579983511 LFXS30766S/00 79574022411 79574042412 79573167610 79574039412 LFXC24726S/01 79574039411 LFXS30766S/01 LFXS30796D/00 79574029410 LSFD2491ST LNXC23766D/00 79574023410 79574039410 79574309810 LFXS30766S/03 79574073810 79573157610 LFXS30726W/00 LFXS30726S/01 79574099411 79574053410 LNXC23726S/00 LPXS30866D/00 LFXS30766D-ASBCNA1 79574302810 LSFXC2476S/01 LFXS30726S/02 79574029411 79575053712
79574099410 79574307810 79574077610 79574033412 79574305810 79574022410 79575042610 79574043410 79574093410 79574024412 LFXS30766S/02 LFXS30726W LSFXC2496S 79573113710 LFXS32726S/01 LFXS30796S/00 79575043610 LFXC24726S/00 79574024410 79574024411 79574025410 79575053710 LFXS29626S/01 79574043411 79575049610 LFXC24726S/02 LFXS30726S/00 LSFD2491ST/00 79574092410 LNXS30866D/00 79574032410 79574023411 79574043412 79573165610 79574049410 LFXS29626W/00
LFXS29626B/00 79579993511 LFXS30726B/00 LFXC24796D/00 79574042410 LFXS32726S/00 LFXS25973D/00 79574113710 79579993510 79573153610 79574049412 LFXS32766S/00 LFXS29766S/01 79574032412 79574025411 79574033411 79574042411 LFXS30766D/00 79574049411 LFXS29626B/01 79574093411 79579983510 79574032411 79574023412 LFXS29626S/00 79574029412 79574025412
Compare Best Deals
Learn how to fix a repair part for your home appliance. Learn more product descriptions, item conditions (new, pre-owned, or refurbished), delivery information, exchange, return and refund policy, and payment available options. There are a number of sellers selling this new or used part on the market. You are able to see the best prices below.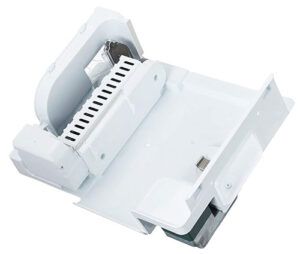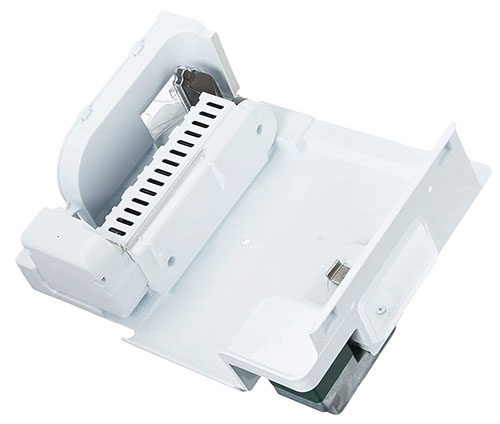 ==> Click Here to Check the Latest Prices TODAY! <==
More Information
On the Internet, there are many sellers promoting a wide range of appliance parts, like Refrigerator Compressor Inverter, Dacor Oven Heating Element Replacement, Maytag Bravos Dryer Control Board Replacement, and Circuit Board for Samsung Refrigerator, also covering the LG EAU62563503 Kenmore Refrigerator Ice Maker.
For more popular appliance brands, for instance, Electrolux, you are able to find its products, parts, accessories, and services on the store online.
Other Appliance Parts:
Need help today? Please feel free to contact us if you have any problems with finding the compatible item for your model. We will search for the part and give some advice to you soon. Fix-It Today!