GENUINE DA97-08402A Samsung Refrigerator Crisper Vegetable Cover Replacement Assembly Parts. Suitable for RF4289HARS/XAA-03 RF28HMEDBSR/AA-04 RF28HDEDTSRAA0000 RF28HMELBSR/AA-02 RF28HMEDBBC/AA-05 RF28HMEDBWW/AA-05 models and others. Order Here!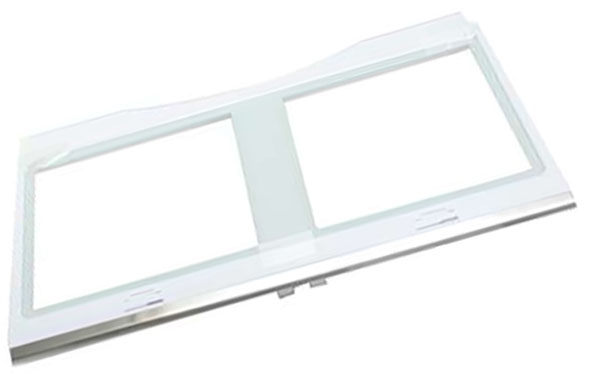 DA97-08402A Samsung Refrigerator Crisper Vegetable Cover
Part No: DA97-08402A
Replacement Parts: PS4175800 AP4578478 EAP4175800 2051373
Compatible Brands: Samsung
Type: Fridge Refrigerator Replacement Parts, Samsung Refrigerator Crisper Cover, Samsung Refrigerator Vegetable Cover, 28 Cu Ft 3-Door French Door Refrigerator, Samsung Refrigerator Replacement Parts
Item Price: Read more product information and Check the Latest Price Below.
==> Click Here to Compare the Latest Prices on eBay! <==
Fits Models:
The DA97-08402A Samsung Refrigerator Crisper Vegetable Cover can be used for the following models. Use Ctrl-F to check your specific model as follows.
RF4287HABP/XAA-02 RF28HMEDBBC/AA-04 RF4287HAPN/XAA-01 RF28HMEDBBC/AA-05 RF28HMEDBSR/AA-00 RF4287HAWPXAA RF28HMEDBSR/AA-05 RF28HMEDBWW/AA-05 RF28HMEDBSR/AA-01 RF28HMEDBBC/AA-01 RF28HMELBSR/AA-02 RF4289HARS/XAA-03 RF4289HARS/XAA-00 RF4287HARS/XAA-02 RF28HMEDBBC/AA-03 RF28HDEDTSRAA0002 RF28HMEDBWW/AA-04 RF28HMEDBWWAA0000 RF28HMEDBSR/AA-02 RF28HMEDBWW/AA-01 RF4287HABP/XAA-04 RF4287HABP/XAA-00 RF28HMEDBWW/AA-03 RF28HDEDTSRAA0000 RF4287HARS/XAA-00 RF4287HAPN/XAA-00
RF28HMEDBWW/AA-06 RF28HDEDTSR/AA-03 RF28HMEDBWW/AA-02 RF4287HARS/XAA-01 RF4287HABP/XAA-03 RF28HDEDTSR/AA-01 RF4287HARS/XAA-03 RF28HMELBSR/AA-00 RF4289HARS/XAA-02 RF28HDEDTSR/AA-02 RF4287HAWP/XAA-00 RF28HMEDBBC/AA-00 RF28HMEDBWW/AA-00 RF4287HABP/XAA-01 RF28HDEDTSRAA0001 RF28HMELBSR/AA-01 RF28HMEDBBC/AA-02 RF4289HARS/XAA-01 RF28HMEDBSR/AA-04 RF28HMEDBSR/AA-03 RF28HDEDTSR/AA-00
Compare Lowest Prices
Learn how to change a repair part for your home appliance. Find out more product details, terms and conditions (new brand, used, or refurbished), shipping options, exchange, return & money-back policy, and payment options. Many sellers offer this new or used part on the market. You can compare the lowest prices below.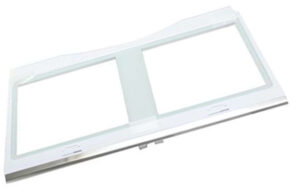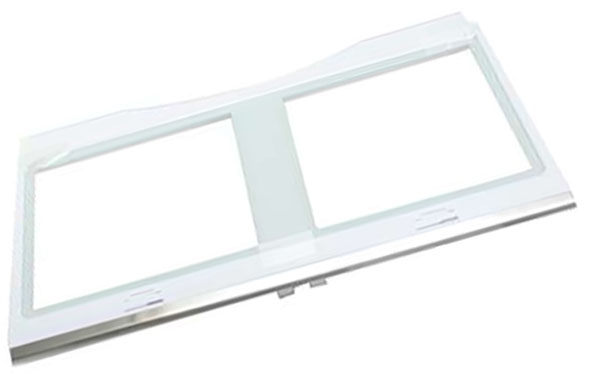 ==> Click Here to Compare Best Prices TODAY! <==
Other Home Appliance Information
Besides the DA97-08402A Samsung Refrigerator Crisper Vegetable Cover, there are other home appliance replacement parts offered on the market, for instance, KitchenAid Dishwasher Pump And Motor Assembly, Main Control Board for Whirlpool Refrigerator, Whirlpool Gold Refrigerator Control Board, and Samsung Oven Fan Motor Replacement. For more famous appliance brands, e.g. KitchenAid, you are able to see its products, and services on the Internet.
More Replacement Parts:
Do not wait! Please do not hesitate to leave your note in the comment box if you have any problems with searching for the compatible item for your model. We will find the part and get back to you very soon. Thank you.