GENUINE Samsung DA63-06472A Refrigerator Guard Cover Left Side Parts. Replaces RFG29PHDWP/XAA-02 RFG29PHDWP/XAA-00 RFG297HDRS/XAA-04 RFG297HDRS/XAA-02 RFG297HDWP/XAA-02 RFG297HDWP/XAA-04  home appliance parts and more. Fast Delivery.
Samsung DA63-06472A Refrigerator Guard Cover, Left Side
Part Number: DA63-06472A
Replacement Parts: EAP4151548 AP5586273 3553818 PS4151548
Compatible Brands: Samsung
Product Type: Fridge Replacement Parts, Samsung Refrigerator Guard Covers Left Side, Samsung Refrigerator Replacement Parts
Price: Read more details and Compare the Best Prices Below.
==> Click Here to Compare Prices on eBay TODAY! <==
Fits Appliance Types:
This part fits the following type: 28.5 Cu. Ft. French Door Refrigerator, and 29 Cu. Ft. French Door Refrigerators.
Fits Models:
This Samsung DA63-06472A Refrigerator Guard Cover Left Side suits the following models. Use Ctrl-F to check your specific model as indicated.
RFG298HDRS/XAA-04 RFG298HDBP/XAA-04 RFG29PHDBP/XAA-02 RFG297HDRS/XAA-03 RFG297HDWP/XAA-05 RFG298HDWP/XAA-05 RFG297HDRS/XAA-00 RFG29PHDWP/XAA-02 RFG297HDRS/XAA-02 RFG29PHDWP/XAA-03 RFG29PHDWP/XAA-01 RFG298HDRS/XAA-03 RFG298HDBP/XAA-01 RFG29PHDBP/XAA-01 RFG298HDWP/XAA-02
RFG297HDWP/XAA-03 RFG298HDBP/XAA-05 RFG298HDWP/XAA-04 RFG298HDWP/XAA-01 RFG29PHDBP/XAA-03 RFG297HDRS/XAA-05 RFG298HDRS/XAA-02 RFG297HDRS/XAA-04 RFG29PHDWP/XAA-00 RFG297HDWP/XAA-02 RFG297HDRS/XAA-01 RFG298HDWP/XAA-03 RFG298HDBP/XAA-02 RFG297HDWP/XAA-01 RFG297HDWP/XAA-04 RFG298HDRS/XAA-01 RFG298HDBP/XAA-03
Compare Lowest Prices
See deals more product details, customer reviews, item conditions (new brand, pre-owned, or refurbished), shipping & handling information, parts warranty, and other details. Many sellers offer this new or used part on the market. You are able to compare the best prices below.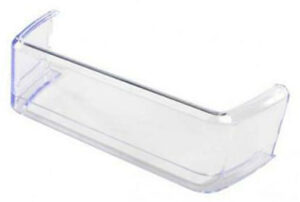 ==> Click Here to Check Best Prices TODAY! <==
Other Home Appliance Information
On the Internet, there are many sellers offering a number of appliance replacement parts, covering Maytag Dishwasher Repair Parts, Kenmore Washer Transmission Seal Replacement, Whirlpool Electric Range Control Board, and Maytag Washer Transmission Bearing Replacement, also covering the Samsung DA63-06472A Refrigerator Guard Cover Left Side replacement parts.
For other famous home appliance brands, for example, Frigidaire, you can search for its products, and services on the store online.
Other Appliance Parts:
Contact Us! Please do not hesitate to contact us if you have any problems with finding the right item for your appliance model. We will check the part and give some advice to you very soon. Thank you very much.