Looking for RCA Refrigerator Freezer Fridge Door Handle Assembly WR12X10332. Compatible with RSG20IDPAFWW RSG25KEMBFWW RSG25KEPHFWW RSG20IDMBFWW RSG22IBMCFWW RSG20IBMCFWW RSG25IEMDFWW RSG20IDMCFWW models and more. Shop low prices.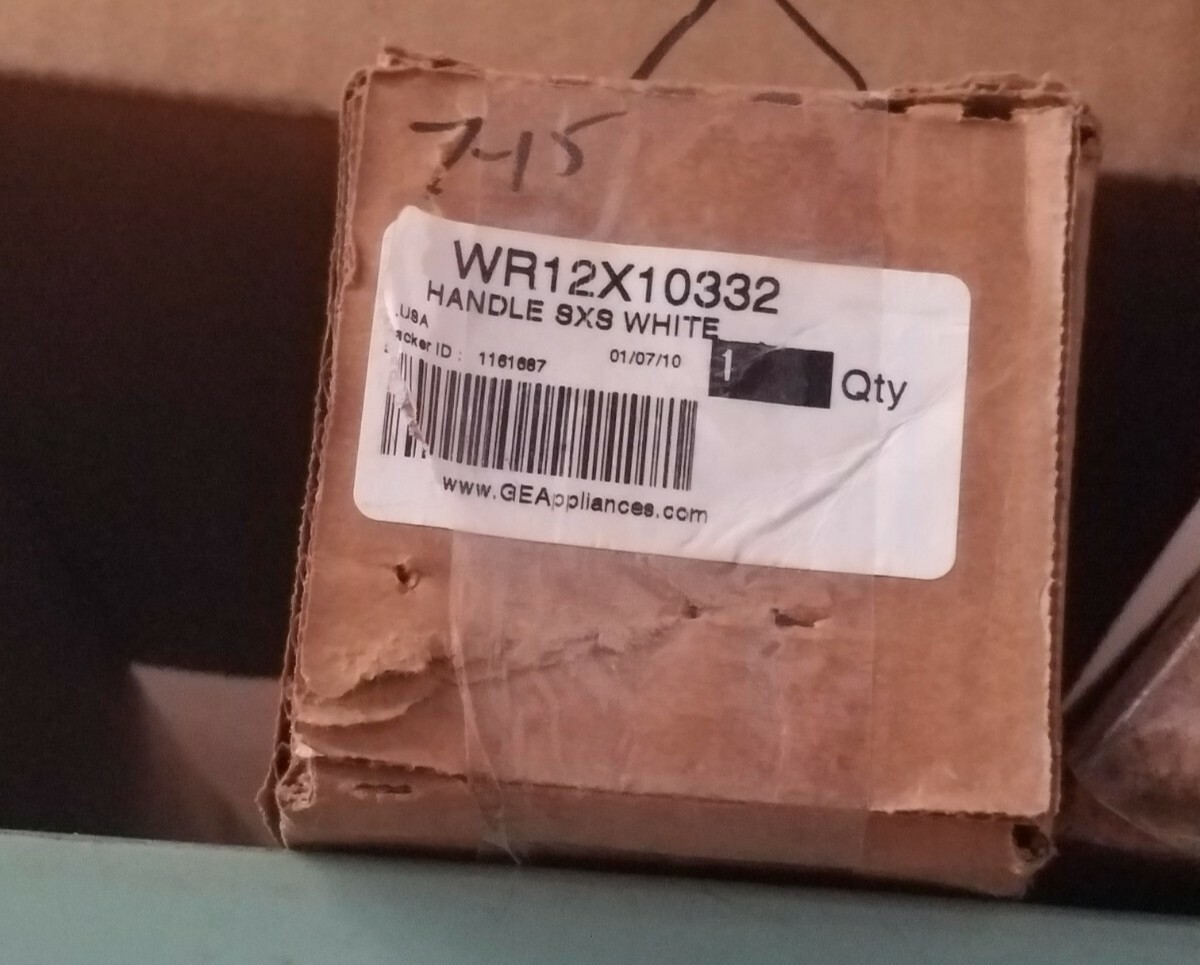 RCA Refrigerator Freezer Fridge Door Handle WR12X10332
Product: OEM WR12X10332 GE REF. DOOR HANDLE WHITE
Item Location: Sims, North Carolina, United States
Ship To: United States
Policy: Seller does not accept returns
Color: White
Condition: New
Price: US $24.99
Read more details and Save on eBay or Get Best Price Below.
Fits RCA Refrigerator Models:
The White Fridge Door Handle WR12X10332 assembly part fits the following RCA models. Use Ctrl-F to find your specific model below.
RSG20DDMCFWW RSG20DDMDFWW RSG20DDPAFWW RSG20DDPCFWW RSG20DDPDFWW RSG20DDPHFWW RSG20IBMBFWW RSG20IBMCFWW RSG20IBMDFWW RSG20IBPAFWW RSG20IBPCFWW RSG20IBPDFWW RSG20IBPHFWW RSG20IDMBFWW RSG20IDMCFWW RSG20IDMDFWW RSG20IDPAFWW RSG20IDPCFWW RSG20IDPDFWW RSG20IDPHFWW RSG22IBMBFWW RSG22IBMCFWW RSG22IBMDFWW RSG22IBPAFWW RSG22IBPCFWW RSG22IBPDFWW RSG22IBPHFWW RSG25IEMCFWW RSG25IEMDFWW RSG25KEMBFWW RSG25KEPAFWW RSG25KEPCFWW RSG25KEPDFWW RSG25KEPHFWW
Compare Lowest Prices
Read more Freezer Door Handle WR12X10332 product details, item conditions, shipping information, return & refund policy, and view best prices on eBay HERE!

Contact Us: If you need any help with finding the correct part for your appliance model or have any information, please leave your message at the comment box below. We will find the part and get back to you soon.