Compare Best Price Appliance Parts GE Refrigerator Freezer Fridge Door Handle Assembly WR12X10917. Suits for GFSL6KKYBLS GFSS6KIXCSS GFSS6KKYASS GFSS6KEXCSS GFSL6KEXBLS GFSS6KEXDSS GFSL6KEXELS GFSL6KKYELS models and more. Buy and Save on eBay.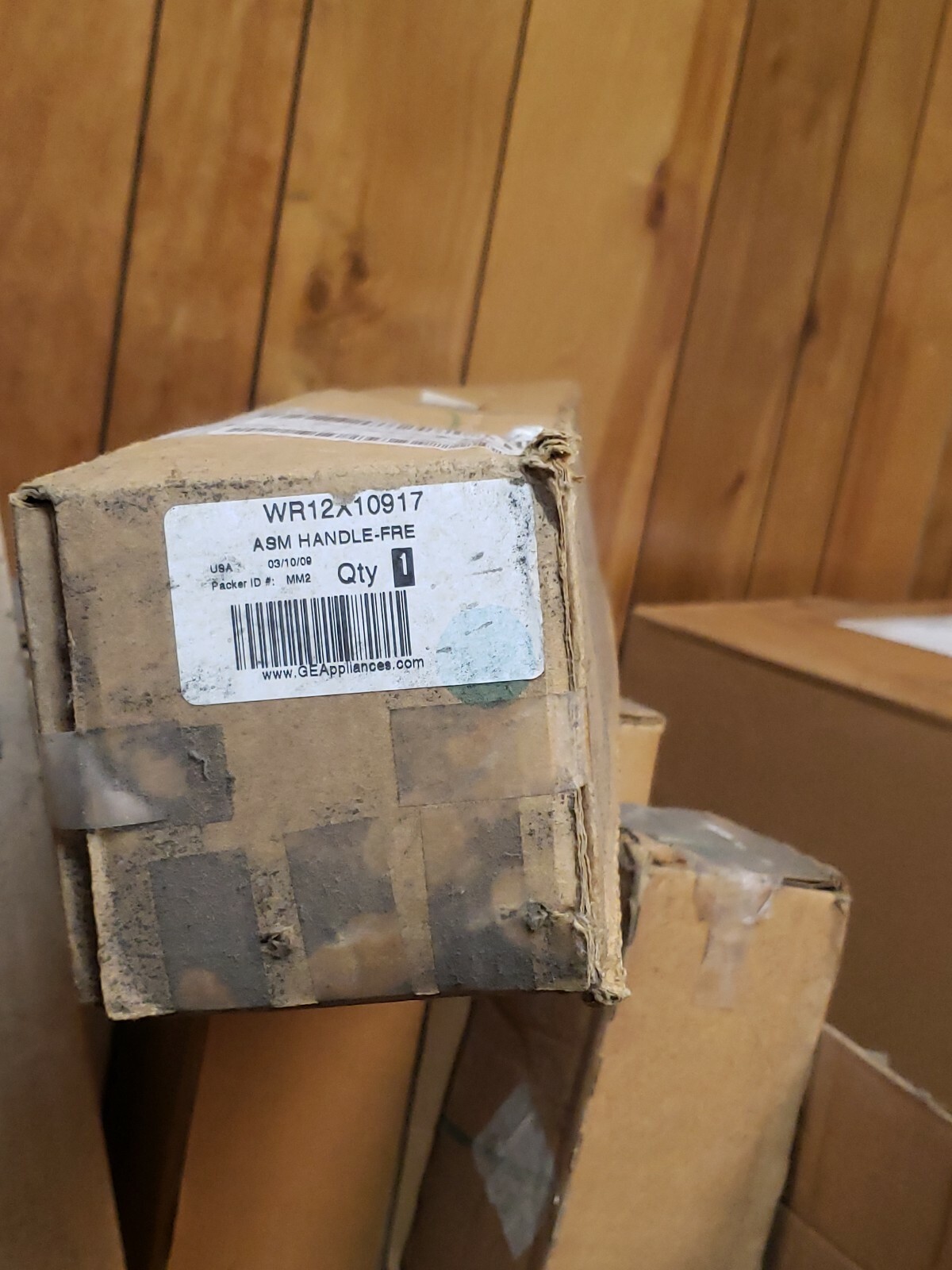 GE Refrigerator Freezer Fridge Door Handle WR12X10917
Product: GE WR12X10917 Refrigerator SS Bottom Freezer Door Handle Assembly
Type: Freezer Door Handle
Item Location: Daytona Beach, Florida, United States
Ship To: United States
Policy: 14 day returns. Buyer pays for return shipping
Condition: New
Price: US $89.99
Read more part details and Purchase on eBay or Get Lowest Price Below.
Fits GE Freezer Models:
This Refrigerator Door Handle WR12X10917 part fits the following GE models. Use Ctrl-F to find your appliance model below.
GFSL6KEXALS GFSL6KEXBLS GFSL6KEXCLS GFSL6KEXDLS GFSL6KEXELS GFSL6KKXALS GFSL6KKXBLS GFSL6KKYALS GFSL6KKYBLS GFSL6KKYCLS GFSL6KKYDLS GFSL6KKYELS GFSS6KEXASS GFSS6KEXBSS GFSS6KEXCSS GFSS6KEXDSS GFSS6KEXESS GFSS6KIXASS GFSS6KIXBSS GFSS6KIXCSS GFSS6KKXASS GFSS6KKXBSS GFSS6KKYASS GFSS6KKYBSS GFSS6KKYCSS GFSS6KKYDSS GFSS6KKYESS GFSS6PKBASS
Compare Lowest Prices
Read more Freezer Door Handle WR12X10917 product description, item conditions, delivery information, return & refund policy, and buy on eBay HERE!

Contact Us: Besides the refrigerator door handle WR12X10917, if you have any problem with finding the correct part for your specific appliance model or have any message, please write your message at the comment box below. We will check the part and get back to you soon. Thank you very much.