Check Low Price W10321131 Whirlpool Refrigerator Icemaker Switch Spacer Assembly Replacement Parts. Suitable for KBRC36FTS06 JB36NXFXRW05 KBLS36FTX00 JF42NXFXDW00 JB36SEFXLB00 JF42NXFXDW04 KBFC42FTS00 JB36NXFXRW03 KBFO42FTX07 KBRC36FTS05 assembly parts and more. Order Here.
W10321131 Whirlpool Refrigerator Icemaker Switch
Part No: W10321131
Replacement Part No: PS11752772 W10194086 AP6019465 2683479 EAP11752772 W10321131 2268299
Compatible Brands: Whirlpool, KitchenAid, Jenn-Air
Product Type: Fridge Ice Maker Replacement Parts, Refrigerator Spacer Assembly Parts, Whirlpool Refrigerator Icemaker Switch, Jenn-Air Refrigerator Ice Maker Switch, KitchenAid Refrigerator Icemaker Switch
Price: View more part information and Get the Best Price Below.
==> Click Here to Compare the Lowest Prices on eBay TODAY! <==
Fits Models:
Find the right appliance replacement item. The W10321131 Whirlpool Refrigerator Icemaker Switch suits the following models. Press Ctrl-F to check your specific model following.
JF42SEFXDB00 KBRC36FTS04 JF42NXFXDW04 KBLC36FTS07 JF42PPFXDB01 KBLO36FTX04 KBFO42FTX02 JB36PPFXRB00 JB36NXFXLW05 JB36PPFXRB00 KBRC36FTS02 KBFC42FSS00 JF42NXFXDW02 KBFC42FTS04 JB36SEFXRB00 JB36CXFXRB00 KBLS36FTX00 KBRS36FTX02 JB36NXFXRW02 JF42SSFXDA01 JF42NXFXDW03 KBRO36FTX02 KBFO42FTX05 JB36SSFXRA02 KBFO42FTX06 JB36PPFXLB00 JF42CXFXDB00 KBRO36FTX03 KBRO36FTX06 JB36NXFXRW01
KBFC42FTS08 KBRC36FTS03 KBRO36FTX08 KBFO42FTX08 JB36NXFXLW04 JB36NXFXRW04 JB36NXFXLW02 JF42NXFXDW05 JB36SSFXLA01 KBRC36FTS05 JB36NXFXRW00 KBFO42FTX03 KBFO42FTX07 KBFC42FTS03 KBLO36FTX05 JB36NXFXRW05 KBLO36FTX08 JF42SEFXDB01 KBLC36FTS08 JB36SSFXRA01 JF42NXFXDW01 KBFC42FTS06 KBFC42FTS05 KBLC36FTS05 KBLC36FTS06 JB36SEFXLB00
KBRS36FTX00 KBLC36FTS04 KBLC36FTS02 KBLC36FTS03 KBRC36FTS07 JF42SSFXDA02 JB36CXFXRB00 KBLO36FTX00 KBLO36FTX06 KBLS36FTX02 KBRO36FTX05 KBLC36FTS02 JB36CXFXLB00 JB36SSFXRA00 KBLO36FTX03 KBFC42FTS07 JF42CXFXDB00 KBLO36FTX02 KBFC42FTS02 KBFO42FTX00 JB36NXFXRW03 JF42NXFXDW00 KBLO36FTX07 KBFC42FTS00 KBRC36FTS08 KBRO36FTX04 KBFO42FTX04 JB36NXFXLW04 JF42SSFXDA00 KBLC36FTS00 JF42PPFXDB01 KBRO36FTX00 KBRO36FTX07 JB36SSFXLA00 KBFO42FSX00 KBRC36FTS00 KBRC36FTS06 JB36NXFXLW00 JF42PPFXDB00 JB36NXFXLW01 JB36SSFXLA02 JF42CXFXDB01 JB36NXFXLW03
Compare Lowest Prices
Find out more product details, customer reviews, item conditions, delivery information, parts warranty, and other information. Many sellers offer this new part online. You are able to check the lowest prices below.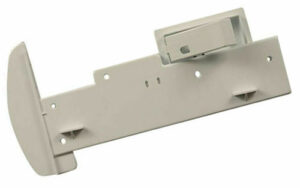 ==> Click Here to Compare the Latest Prices on eBay TODAY! <==
Other Appliance Information
On the Internet, there are many sellers offering a wide range of home appliance replacement parts, e.g. GE Profile Gas Range Control Board, Kenmore Elite Refrigerator Circuit Board, Maytag Refrigerator Electronic Control Board, and Bosch Dishwasher Repair Parts, also including the W10321131 Whirlpool Refrigerator Icemaker Switch Spacer Assembly parts.
For other main appliance brands, for example, Maytag, you can view its products, parts, and services on the Internet.
More Home Appliance Parts:
Do you need help? If you have any problem with finding the correct part for your appliance model or have any message, please leave your content in the comment box down below. We will check the part and get back to you soon. Repair It Now!