Compare Low Prices Samsung Refrigerator Parts DA92-00626A Electronic Control Board. Suitable for EAP9494291 PS9494291 AP5948648 3970005 RS25H5121WW/AA-00 RS25H5111SR/AA-03 RH25H5611SR/AA-03 RH25H5611SR/AA-01 side-by-side refrigerator models and more. Buy Today!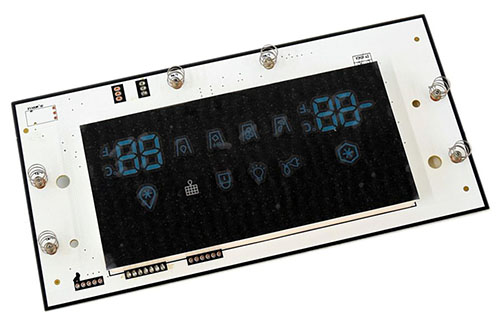 Genuine Samsung Fridge Parts DA92-00626A PCB Control Board
Item: Samsung RS25H5111SG Refrigerator dispenser display control board DA92-00626A *
Part No: DA92-00626A
Replacement Parts: EAP9494291 3970005 AP5948648 PS9494291
Compatible Brands: Samsung
Type: Fridge Circuit Board Assembly Parts, Refrigerator touch display module
Item Location: 44092, United States
Ship To: United States
Return Policy: 30-day returns. Buyer pays for return shipping
Condition: Used
Product Price: US $84.00
View more product descriptions and Compare Prices Below.
==> Click Here to Compare the Latest Prices! <==
Fits Models:
The Samsung Fridge Parts DA92-00626A Circuit Board suits the following models. Hit Ctrl-F to check your specific model as you see.
RS25H5111SG/AA-02 RS25H5121SR/AA-01 RS25H5121WW/AA-00 RS25H5111WW/AA-02 RS25H5111BC/AA-00 RS25H5111WW/AA-03 RS25H5111SG/AA-00 RS25H5111SG/AA-01 RS25H5111SR/AA-01 RH25H5611SG/AA-01 RS25H5121SR/AA-00 RH25H5611SR/AA-00 RH25H5611WW/AA-01 RH25H5611BC/AA-01 RS25H5111BC/AA-01 RS25H5111SR/AA-02 RS25H5111SR/AA-00 RS25H5111WW/AA-00 RS25H5111WW/AA-04 RH25H5611WW/AA-03 RH25H5611BC/AA-02 RH25H5611SG/AA-00 RS25H5111BC/AA-02 RS25H5111SR/AA-03 RS25H5121SR/AA-02 RS25H5121BC/AA-00 RH25H5611BC/AA-00 RH25H5611WW/AA-00 RH25H5611WW/AA-02 RS25H5111WW/AA-01 RH25H5611SR/AA-03 RS25H5111SG/AA-03 RH25H5611SR/AA-01 RH25H5611SR/AA-02 RS25H5111SR/AA-04
Compare Best Prices
View more DA92-00626A product description, item conditions (new, used, or refurbished), shipping information, exchange, return and money-back policy, and payment options. Many sellers offer this new part online. You can see the best prices below.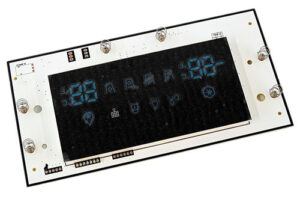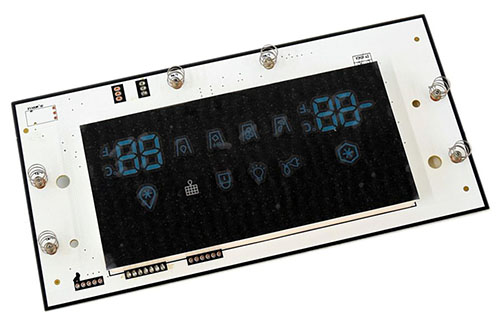 ==> Click Here to Compare Best Prices Today! <==
Other Information
Besides the Samsung Refrigerator Parts DA92-00626A Electronic Control Board, there are other home appliance replacement parts promoted on the market, such as Dishwasher Control Board Cost, Washer Transmission Replacement, Hotpoint Oven Control Panel, and Dacor Oven Control Panel Problems.
For more top appliance brands, e.g. Frigidaire, you are able to search for its products, accessories, and services on the Internet.
More Samsung Fridge Electronic Board Replacement Parts:
Do you need support? Please feel free to contact us if you have any problems with finding the compatible part for your appliance model. We will check the part and respond to you ASAP. Thank you very much.