Check Low Price GENUINE WPW10624574 Whirlpool Fridge Circuit Board part. Replaces W10624574 AP6023471 PS11756815 4448896 EAP11756815 assembly parts and others. Buy Now!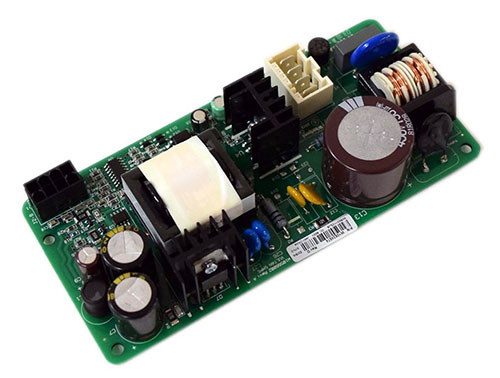 Whirlpool WPW10624574 Refrigerator Main Control Board Replacement Part
Part Number: WPW10624574
Replacement Parts: AP6023471 4448896 PS11756815 W10624574 EAP11756815
Fits Brands: KitchenAid, Jenn-Air, Whirlpool
Product Type: Refrigerator Control Board Parts
Product Price: View more descriptions and Get the Lowest Price Below.
==> Click Here to Compare Prices on eBay! <==
Fits Models:
The WPW10624574 Whirlpool Refrigerator Main Board fits the following models. Press Ctrl-F to check your specific model as follows.
KBBL306EPA01 WRV996FDEE00 KBBR306EPA00 WRV996FDEH01 KBFN502EBS02 KBBR306EPA00 KBBR206ESS00 KBSD608ESS01 JS48PPDUDE00 WRV976FDEM01 KBSD612ESS01 KBBR306ESS00 KBBR306ESS01 KRMF706ESS01 WRV986FDEM00 KRMF606ESS00 KBSN602EPA01 KBFN402ESS02 JBZFL30IGX00 WRV976FDEM00 KBFN506EBS00 KBFN402EPA01 JS48PPDUDE01 JS42PPDUDE01 KBFN502EPA00 JBRFR36IGX00 KBSD606ESS01 KBBL306EPA00 KBSD608ESS00 KRMF706ESS00 KBSN602EBS01 KBSN608EBS01 KBSD618ESS00 JS48NXFXDE01 KBSN602ESS00 KBFN406EPA01 KBBR206ESS00 KBBR206EPA00 KBBR206ESS01 KBBR206EPA01 JF42NXFXDE01 WRV996FDEE02 KBSN602EBS00 KBSD606ESS00 JBZFL18IGX00 KBFN502ESS00 JF42NXFXDE02 KBFN406ESS01 JBZFR30IGX00 KBFN502EPA01 JBRFR24IGX00 JB36NXFXRE00 JBRFL24IGX00 JS42SSDUDE00 KBFN506EBS01
JBZFR18IGX00 WRV996FDEM00 KBSN608EBS00 KBSD602ESS01 KBFN502ESS02 JS42NXFXDE01 KBBL206ESS00 KRMF606ESS00 WRV986FDEM01 KBBL206EPA01 JS48NXFXDE00 KBFN402EPA02 KBSD618ESS01 KBBR306EPA01 KBFN406EPA00 JB36NXFXLE01 KBSN608ESS00 WRV996FDEH00 KBFN502EPA02 KBSN608EPA00 KBSN608ESS00 KBFN506EPA00 KBFN506ESS00 KBFN502EBS00 WRV996FDEE01 KBFN402ESS00 KBBL206EPA00 JB36NXFXRE01 KBBL206ESS01 JS48SSDUDE00 JBZFL24IGX00 KBBL306EPA00 KBBL306ESS01 WRV996FDEM01 KBBL306ESS00 JF42NXFXDE00 KBSN602EPA00 KRMF706EBS01 JBRFL36IGX00 KBSD612ESS00 JF36NXFXDE01 KRMF706ESS02 KBFN502ESS01 KBFN402ESS01 KBBL206EPA00
JBRFL30IGX00 KBFN402EPA00 JF36NXFXDE00 KBFN506EPA00 KBSD608EBS01 KBFN502EBS01 KRMF706EBS00 KBSD608EBS00 JS42PPDUDE00 KBSN602ESS01 KBSN608ESS01 KRMF606ESS01 KBSD602ESS00 KBFN402EPA00 JBRFR30IGX00 JS42SSDUDE01 KBSN608EPA01 JB36NXFXLE00 JS48SSDUDE01 KBFN406EPA00 JBZFR24IGX00 KBFN406ESS00 KBFN506EPA01 KBFN506ESS01
Compare Best Deals
Study how to check and replace a replacement part for your home appliance. View more product description, customer reviews, item conditions (new, pre-owned, or refurbished), shipping information, return & refund policy, and other details. There are a number of sellers promoting this part online. You are able to check the lowest prices below.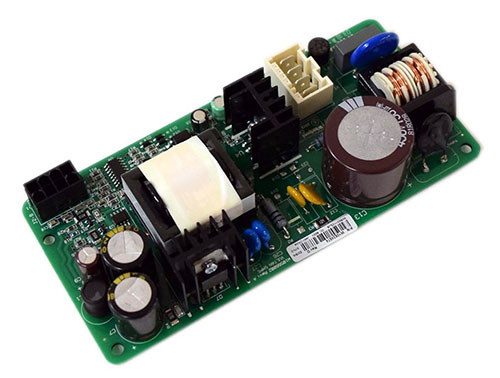 ==> Click Here to Compare Best Prices on eBay! <==
More Information
Further the Whirlpool WPW10624574 Refrigerator Replacement Parts Electronic Circuit Control Board, there are many appliance parts offered on the market, covering Maytag Washer Transmission Troubleshooting, Fridge Control Board Replacement, Samsung Dryer Control Board Replacement Cost, and How to Replace Main Control Board on Electrolux Refrigerator.
For more top appliance brands, e.g. Whirlpool, you are able to see its products, parts, accessories, and services on its website.
Other Whirlpool Refrigerator Control Board Parts:
Do you need support? If you have any problem with looking at the right part for your specific appliance model, please notify us by leaving a content in the comment section down below. We will search for the part and respond to you as soon as possible. Fix it and save your money now!