Check Low Price Whirlpool WPW10397956 Refrigerator Circuit Board assembly part. Replaces EAP11754222 AP6020902 PS11754222 W10397956 4446292 home appliance parts and others. Order Here.
GENUINE WPW10397956 Whirlpool Fridge Circuit Board
Part No: WPW10397956
Replaces Parts: EAP11754222 4446292 AP6020902 W10397956 PS11754222
Fits Brands: Whirlpool
Item Type: Refrigerator Control Board Replacement Parts, Refrigerator Dispenser Control Board White color
Price: See more details and Check the Latest Price Below.
==> Click Here to Compare Prices Today! <==
Fits Fridge Models:
Find the correct appliance replace part. The Whirlpool WPW10397956 Fridge Replacement Parts Power Control Board can be used for the following models. Hit Ctrl-F to search your appliance model as indicated.
7WRS22FDBW02 WRS322FDAB02 WRS335FDDW00 WRS322FDAM00 WRS331FDDM00 WRS331FDDW01 WRS331FDDW00 WRS322FDAD01 WRS331FDDM01 WRS322FDAB03 WRS322FDAT02 WRS322FDAW03 WRS325FDAT02 WRS331FDDB01 WRS325FDAT04 WRS322FDAB04 WRS322FDAT00 WRS322FDAT01 WRS322FDAM02 WRS322FDAT04 WRS322FDAM01 WRS331FDDB00 WRS325FDAW01 WRS335FDDM00 WRS335FDDW01 WRS325FDAB04 WRS325FDAW02 WRS325FDAB01 7WRS22FDBW00 WRS322FDAM03 WRS322FDAB01 WRS322FDAW02 WRS325FDAW04 WRS322FDAW01 WRS325FDAB02 WRS325FDAM01 WRS335FDDB00 WRS322FDAW00 7WRS22FDBF02 WRS322FDAT03 WRS335FDDB01 WRS322FDAD00 WRS335FDDM01 WRS325FDAM02 WRS322FDAB00 WRS325FDAM04 WRS322FDAM04
Compare Lowest Prices
Get the Best Deals! View more product details, item conditions (new brand, pre-owned, or refurbished), shipping & handling information, parts warranty, and payment available methods. Many sellers offer this new or used part at the store online. You are able to see the prices below.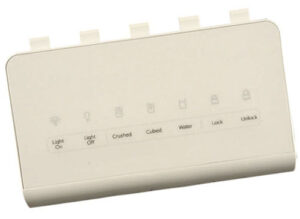 ==> Click Here to Compare Best Prices on eBay TODAY! <==
Other Information
On the Internet, many sellers promote a number of home appliance parts, such as KitchenAid Double Drawer Dishwasher Problems, LG Refrigerator Control Panel Replacement, GE Refrigerator Ice Maker Parts, and Refrigerator Compressor Replacement Cost, also including the Whirlpool WPW10397956 Refrigerator Electronic Control Board.
For other popular appliance brands, e.g. Kenmore, you can view its products, parts, and services on its website.
Other Whirlpool Fridge Circuit Board Parts:
Contact Us! Please feel free to write your information in the comment box if you have any problems with searching for the compatible part for your model. We will find the part and respond to you ASAP. Thank you.