Buy Best Price GENUINE WP2306086 Whirlpool Fridge Circuit Board. Suits for 2257529 11740282 2252068 2306086 AP6007172 W10604724 4432313 PS11740282 parts and others. 100% Satisfaction Guarantee!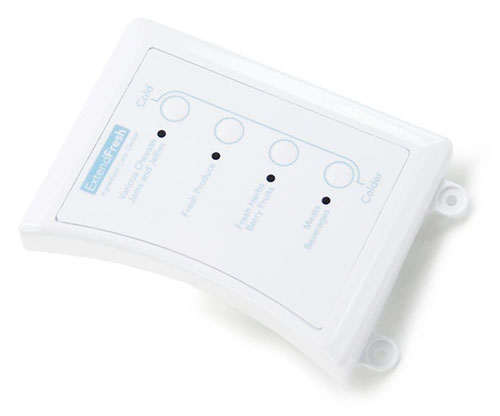 Whirlpool WP2306086 Fridge Circuit Board Part
Part No: WP2306086
Replacement Part No: PS11740282 2306086 2252068 2257529 4432313 W10604724 11740282 AP6007172
Compatible Brands: KitchenAid, Whirlpool
Product or Service Type: Fridge PCB Board Replacement Parts, Refrigerator User Control and Display Board
Item Price: Read more product descriptions and Check Price Below.
==> Click Here to Compare the Lowest Prices! <==
Fits Refrigerator Models:
Check the correct replacement item. This WP2306086 Whirlpool Refrigerator Main Board is suitable for the following KitchenAid models. Use Ctrl-F to check your specific model shown below.
KBSD502ESS00 KSSO42QMX01 KSSS42QMX03 KSSO36QTB03 KSSS48QMX01 KSSC42QMU00 KSSS36QMX01 KSSO36QMB01 KSSO36QTB04 KSSC48QVS04 KSSO42FTX18 KSSO48QTB04 KSSS42FTX04 KSSS36FMX01 KSSO42QMW01 KSSS36FMB00 KSSO42QTB03 KSSC36QMS02 KSSV42FMM02 KSSS36QTW03 KSSO48QMB00 KSSS42QMB00 KSSS48FMX02 KSSV42FMS00 KSSP36QMS03 KSSP36QMS02 KSSS36QTX04 KSSS36FMX00 KSSS42QTX04 KSSC48QTS03 KSSO36FMX02 KSSC42FTS17 KSSO36QTX04 KSSP48QMS03 KSSS36FMB01 KSSO48FMX02 KSSS36QTW04 KSSC48FTS04 KSSC48QVS03 KSSO42QTB02 KSSO36QMW00 KSSS48FTX03 KSSC36FMS02 KSSO48FTX15 KSSS48QMW00 KSSS48QMB02 KSSS42QMB02 KSSO42QMB02 KSSO36FTX04 KSSO48FTX04 KSSC48FTS18 KSSC42FMS03 KSSS48QTB02 KSSC36QTS10 KSSP48QMS01 KSSC36QMS01 KSSO48QMB01 KSSS48QMW01 KSSO36FTX17 KSSO42QMW00 KSSO48FMX03 KSSS36FTX03 KSSC36FMS00 KSSC48QVS00
KSSS42QMX02 KSSO42QTB04 KSSC36FMS01 KSSS48FTX00 KSSO36QTX02 KSSS42QTB02 KSSS48FMB01 KSSO48FTX16 KSSO42QMX02 KSSS42FTX02 KSSO48QTB02 KSSC42QTS02 KSSC42FTS15 KSSS48QTX00 KSSO48QTX04 KSSO48QMB03 KSSO42FMX00 KSSO36FMX03 KSSO36QTX03 KSSO42FMX03 KSSC42QVS01 KSSC42QMS00 KSSO36FTX00 KSSS36QTW00 KSSO48QMB02 KSSS42FMX01 KSSC42FTS04 KSSC42QMS01 KSSC42FMS00 KSSP48QMS00 KSSS36FMB02 KSSS36FMX03 KSSS36FTX00 KSSS42QTW04 KSSC48FTS15 KBSN508ESS00 KSSS42QMW02 KSSS48FMB00 KSSO42QTX00 KSSO36QMW01 KSSS42FTX03 KSSC42FMS02 KSSS36QMB00 KSSC42QMU01 KSSS48QMX02 KSSS36QMB03 KSSS42FMX00 KSSS36QMB01 KSSS42FMB00 KSSO36FTX15 KSSP42QMS03 KSSS36QTB00 KSSO48FTX02 KSSS48QMW03 KSSO48FTX17 KSSS48QTX02 KSSO48FTX18 KSSC42QMS03 KSSC42QTS00 KSSS48QTB00
KSSS48FMX03 KSSP42QTS00 KSSS36QTB02 KSSC36QMS00 KSSC48FTS20 KSSS36QMX00 KSSS42QTW03 KSSS36QMW01 KSSO42QTX02 KSSS36QTB04 KSSO42FTX03 KSSO42FTX16 KSSO48QTB00 KSSC36FTS00 KSSS48QMB03 KSSC48FMS00 KSSS48QTB04 KSSO36QMB03 KSSS36FTX04 KSSP48QTS02 KSSC36QTS04 KSSO42QMB00 KSSC42QTS17 KSSC48FTS03 KSSS42QTX02 KSSS48QMX00 KSSP42QMS02 KSSS36QMW03 KSSS42FMB01 KSSC42QTS18 KSSS42QMB01 KSSC36QTS00 KSSC48FMS01 KSSS36QTX03 KSSC36FMS03 KSSS48FMX00 KSSC36FTS04 KSSO42FTX15 KSSS48FMB02 KSSS36QTW02 KSSS36QMB02 KSSC48FMS02 KSSS42QMX00 KSSS42QTB04 KSSC42QVS03 KSSC48QMS03 KSSP36QTS00 KSSP48QTS00 KSSO48FMX01 KSSS42FMB02 KSSS48QTW04 KSSC42QVS00 KSSC48FTS02 KSSC42QVS06 KSSS36QMW00 KSSC36QTS06 KSSS48QTB03 KSSO48FMX00 KSSS42QMX01 KSSS36QMX03
KSSC48QVS05 KSSO48QMX02 KSSO42FMX02 KSSO48QMW01 KSSS48QMW02 KSSC48FTS16 KSSP36QMS01 KSSC42QMS02 KSSO48QTX03 KSSC42FTS02 KSSC48QVS02 KSSS48QTX04 KSSS42QMB03 KSSS42QTX00 KSSC48QVS06 KSSS36QTX02 KSSO42QMB01 KSSV42FMM01 KSSS36QTX00 KSSP36QMS00 KSSS48QTW00 KSSC42FMS01 KSSC48QTS00 KSSC42QVS10 KSSO36FMX00 KSSO36QTB02 KSSC42QVS05 KSSS48QMB01 KSSS42QMW03 KSSO42FTX02 KSSC42QVS02 KSSO42QTX03 KSSC48FMS03 KSSO42QTB00 KSSS36QTB03 KSSS36FMX02 KSSO48QTB03 KSSO48FTX00 KSSS42FTX00 KSSS36QMX02 KSSP36QTS02 KSSC48QVS01 KSSV42FMS02 KSSC36QTS08 KSSS42QMW00 KSSO36FTX18 KSSO48FTX03 KSSS42QMW01 KSSC36QTS05 KSSO42FTX04 KSSO36QMB00 KSSS48QTW02 KSSP42QMS00 KSSO36QTX00 KSSC42FTS16 KSSS36FTX02 KSSC42QVS04 KSSC36QTS07 KSSC42FTS03 KSSS42QTB03
KSSP42QTS02 KSSO42QMB03 KSSC48FTS17 KSSS48FTX04 KSSV42FMM00 KSSC42FTS00 KSSS48FTX02 KSSC48FTS00 KSSS42FMX02 KSSO36QMX02 KSSS42FMX03 KSSC48QVS10 KSSC48QMS00 KSSS48FMX01 KSSO42FTX17 KSSC42FTS18 KSSC36QMS03 KSSC36FTS02 KSSS42QTX03 KSSS42QTW02 KSSC36QTS03 KSSS42QTB00 KSSO48QTX00 KSSP42QMS01 KSSC48QMS02 KSSO48FTX20 KSSO42QTX04 KSSP48QMS02 KSSO36FTX02 KSSO42FTX00 KSSS48QMB00 KSSS36QMW02 KSSO42FMX01 KSSV42FMS01 KSSO36FMX01 KSSS48QTW03 KSSO36FTX03 KSSC48QMS01 KSSO48QMW00 KSSC42QTS03 KSSO36QTB00 KSSS48QMX03 KSSC48QTS02 KSSS48QTX03 KSSC36QTS02 KSSS42QTW00 KSSO48QTX02 KSSO36QMB02 KBSD508ESS00
Compare Best Prices
Get the Best Deals! Get more product details, customer reviews, terms and conditions (new brand, pre-owned, or refurbished), shipping options, parts warranty, and other details. There are a number of sellers selling this part at the store online. You can see the best prices below.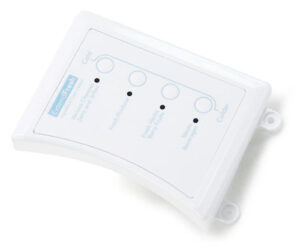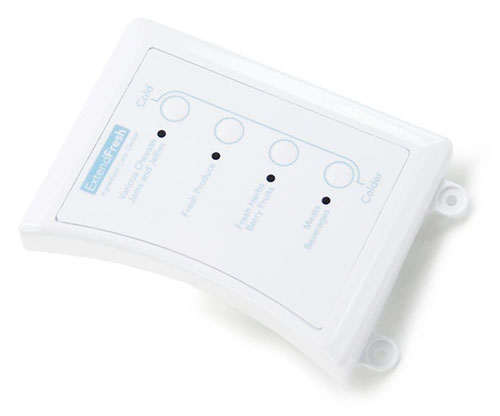 ==> Click Here to Compare Prices on eBay TODAY! <==
More Appliance Information
In addition to the Whirlpool WP2306086 Refrigerator Main Board, there are a number of appliance parts offered on the market, covering Hotpoint Dishwasher Troubleshooting, Dacor Oven Rack Replacement, Hotpoint Oven Control Panel, and Dacor Wall Oven Hinge Replacement. For other big home appliance brands, for instance, Frigidaire, you are able to view its products, parts, accessories, and services on the store online.
More Whirlpool Refrigerator Control Board Parts:
If you have any problem with searching for the right part for your appliance model, please do not hesitate to contact us at any time. We will find the part and get back to you soon. Repair It Now!