Check Best Deals Genuine WPW10154805 Whirlpool Refrigerator Circuit Board part. Replaces 4441189 W10154805 PS11749145 AP6015864 EAP11749145 repair parts and others. Order Now!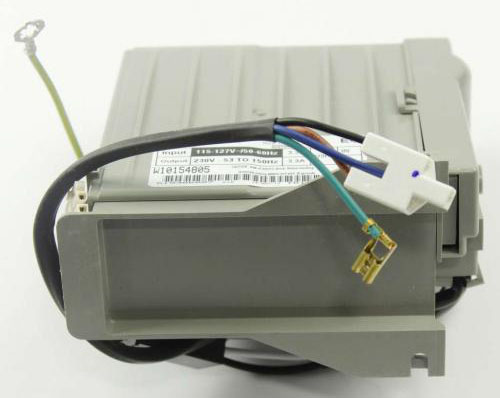 Genuine Whirlpool WPW10154805 Refrigerator Main Control Board Part
Part Number: WPW10154805
Replaces Parts: W10154805 PS11749145 EAP11749145 AP6015864 4441189
Fits Brands: KitchenAid, Kenmore, Jenn-Air, Whirlpool
Product Type: Refrigerator Circuit Board Parts, Refrigerator inverter board
Product Price: View more product descriptions and Compare Prices Below.
==> Click Here to Compare the Lowest Prices on eBay! <==
Fits Fridge Models:
The Whirlpool WPW10154805 Refrigerator Circuit Board fits the following models. Hit Ctrl-F to check your appliance model as follows.
JFX2897DRM02 KSCS25FVBT02 KRFF507ESS00 WRF989SDAM03 KFIS29BBMS03 WRX988SIBE00 KSBS25IVBL00 KSCS25FVWH02 KFIS29PBMS03 59672389410 KRFF507EWH01 KRFF507ESS00 GC3NHAXVS01 GC5NHAXVB01 KSCS23FVSS00 JCD2395WES00 59672382410 JFX2897DRP01 WRF997SDDM00 KSCS23FVBL00 KSCS25FVMK03 KSCS23FVSS03 WRF757SDEH01 KSCS23FVSS02 WRX988SIBB00 KSCS25FVSS03 KSCS23FVMS03 KSCS23FVBL01 KSCS25FVMK01 KSBS25IVWH01 KSCS25FVWH03 WRX988SIBE03 KRFF707ESS00 WRF997SDDM02 KSCS25FVBT03 WRF990SLAM03 GC5NHAXVS00 KSBS25IVBL01 KSCS23FVWH00 WRF757SDEH00 JCB2587WEF00 JCB2582WEF00 WRF757SDEM01 WRF757SDEE00 JCD2395WES00
KRFF707ESS01 KSCS25FVSS02 KSCS23FVWH02 JCD2595WEP00 JCB2582WEY00 JCD2595WES00 JCD2591WES00 JCD2595WEK01 JCD2595WES01 GC5NHAXVQ00 5.96724E+11 GC3NHAXVQ01 59672382413 WRF767SDEM00 KRFF507EBL01 KFIV29PCMS03 KRFF507EBL00 GC3NHAXVY01 KSCS25FVWH01 JCD2595WEK02 WRX988SIBH03 WRF757SDEE01 KSCS25FVWH00 KSCS25FVMS01 WRX988SIBM00 KSCS25FVBL01 KSCS25FVBL03 WRX988SIBW00 GC3NHAXVA01 JCB2585WEP00 KSBS25IVWH00 WRX988SIBB01 59672383412 KSBP25IVSS00 GC5NHAXVY00 WRF989SDAB03 JCD2595WES02 KSCS23FVMK00 59672389413 JCB2585WES01 KSCS25FVMK00 59672389412
KSCS23FVSS01 JCD2595WEP02 59672383411 KFIS29BBBL03 KSCS23FVMS02 KSBS25IVSS01 WRX988SIBM02 KSCS25FVSS01 KSCS25MVMS00 KSCS25FVSS00 KSCS23FVMK01 JCB2585WES00 GC3NHAXVB01 KSCS25MVMK00 WRX988SIBH02 KSCS25FVMS03 WRX988SIBM03 KRFF507EWH00 JCB2588WER00 59672383413 JCB2488MTR00 KSCS25FVBL00 GC5NHAXVQ01 KSCS23FVBL03 JCD2595WEK00 59672383410 59672389411 WRX988SIBH01 WRX988SIBM01 KSCS23FVMK03 WRF989SDAF03 WRF989SDAH03 JCD2395WES01 WRF989SDAW03 JFX2897DRM01 KSCS25FVBT01 WRF989SDAE03
KSBS25IVSS00 JFX2897DRP00 JFX2897DRP02 WRX988SIBE02 5.96724E+11 KSCS25FVMS00 WRF757SDEM00 WRX988SIBW01 GC5NHAXVY01 59672382411 JCB2581WES00 KSCS25FVMS02 KSCS23FVMS00 WRX988SIBE01 GC5NHAXVS01 KSCS23FVMS01 KSCS25FVMK02 KSBP25IVSS01 JCB2587WEY00 JFX2897DRM00 KSCS23FVWH03 KSCS25FVBT00 GC5NHAXVB00 KFIS29BBWH03 JCD2595WEP01 KSCS23FVMK02 WRF991BOOM01 JCB2585WEP01 JCD2395WES02 KSCS25FVBL02 KSCS23FVWH01 KSCS23FVBL02
Compare Lowest Prices
Check the Best Price! Get more product description, item conditions (new, used, or refurbished), shipping & handling information, return and customer satisfaction policy, and other important information. Many sellers promote this part online. You can view the best prices below.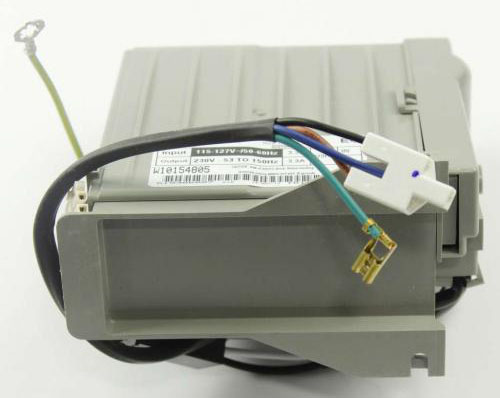 ==> Click Here to Compare the Latest Prices on eBay! <==
More Information
Furthermore the WPW10154805 Whirlpool Refrigerator Main Board , there are more home appliance parts promoted on the market, such as Whirlpool Oven Control Board Cost, Bosch Oven Fan Motor, Dacor Gas Oven Igniter Replacement, and LG Refrigerator Ice Maker Parts. For other big appliance brands, such as Amana, you are able to view its products, parts, accessories, and services on the Internet.
More Whirlpool Refrigerator Control Board Parts:
Don't give up! If you need any help with finding the correct part for your specific appliance model or have any message, please feel free to contact us at any time. We will search for the part and respond to you as soon as possible. Thank you and all the best!