Compare Price Refrigerator PCB Control Board for Jenn-Air JCD2591WES00 JCD2595WEP00 JCD2595WES01 JCB2488MTR00 JCB2585WEP00 JCB2587WEY00 and more.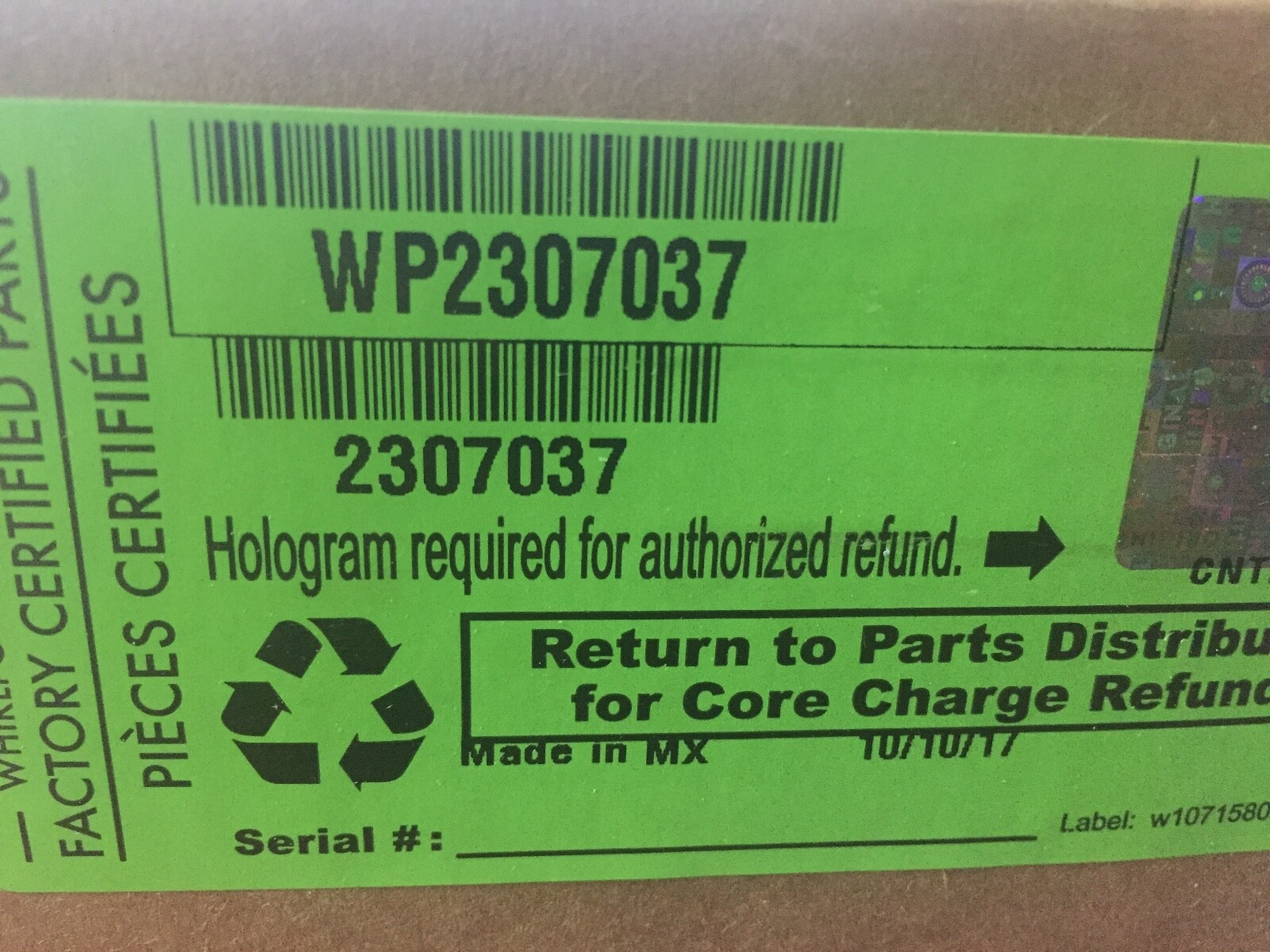 Whirlpool Refrigeration 2307037 / WP2307037. No open box
Product: Refrigerator Main Control Board
Part Number: WP2307037
Replace Parts: 2223445 2306988 2307027 2307037 2307037R
Fits Brands: Jenn-Air Kenmore KitchenAid Whirlpool
Location: Alpharetta, Georgia, United States
Return Policy: Seller does not accept returns
Condition: New
Price: $112.00
Fits Jenn-Air Refrigerator Models:
JCD2595WES02 JCD2595WEK01 JCD2595WEK02 JCD2595WEP00 JCD2595WEP01 JCD2595WEP02 JCD2595WES01 JCB2488MTR00 JCB2581WES00 JCB2582WEF00 JCB2582WEY00 JCB2585WEP00 JCB2585WEP01 JCB2585WES00 JCB2585WES01 JCB2588WER00 and more.
Compare Lowest Price
Read more Jenn Air Refrigerator PCB Control Board product description, shipping & payment methods, return & refund services and Check Lowest Price on eBay HERE!