Best Deals Genuine Whirlpool W10823805 Refrigerator Electronic Control Board part. Suits for 8201521 2252159R 2252095 2252159 EAP11730903 2221536 AP5999124 2215946 4382355 2254739 2221522 2252071 2221501 2252097 W10823039 2252097R 4389242 PS11730903 appliance parts and others. Fast Delivery.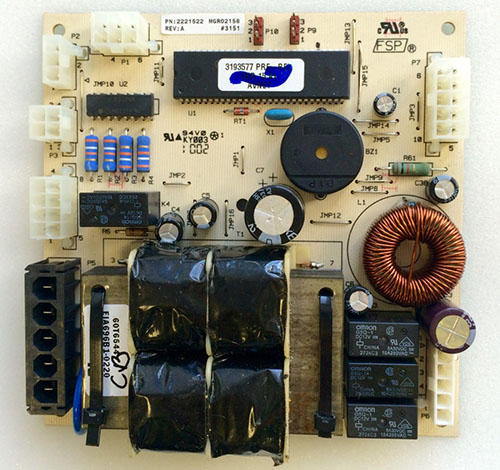 W10823805 Whirlpool Fridge Circuit Board
Part Number: W10823805
Replaces Parts: 2252097R 2252097 2221501 2252159R 4389242 2252095 2254739 2221536 PS11730903 8201521 EAP11730903 AP5999124 2215946 4382355 2252071 2252159 W10823039 2221522
Compatible Brands: KitchenAid, Whirlpool
Product Type: Fridge Circuit Board Assembly Parts, Refrigerator control board kit
Product Price: See more part details and Compare Prices Below.
==> Click Here to Compare Best Prices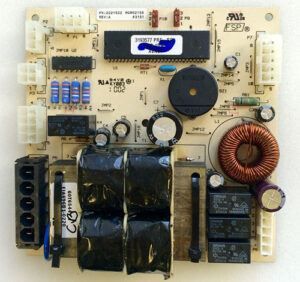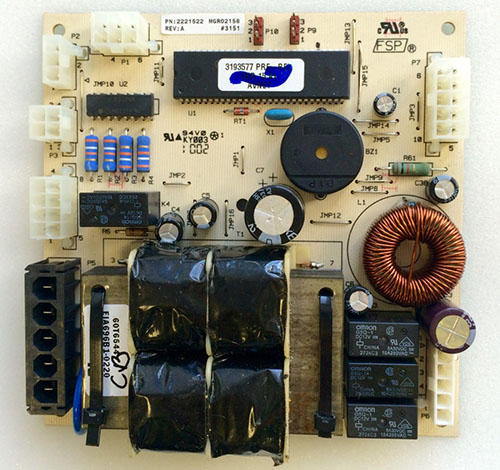 TODAY! <==
Fits Refrigerator Models:
This Whirlpool W10823805 Refrigerator Replacement Parts PCB Control Board fits the following models. Hit Ctrl-F to check your appliance model listed below.
KBLC36FMS00 KSSC36FKS02 KSSC48FKS02 KSSS48FKT02 KBLO36FMX00 KSSO42QMB00 KSSS48FKW01 KBRS36FMB00 KSSC48QKS01 KSSS36FKT02 KSSS48FMB00 KSSS36FMB00 KSSP36QKS00 KSSP42QKS00 KSCS25FKSS02 KSSS36QMX00 KSSP36QMS00 KSSS36FKB00 KSSS42FKB01 KSBP25FKSS02 KSSS48QKB02 KSSC48FKB01 KSBS25FKWH02 KSSS36QKT02 KSSC42FKS00 KSSS48QKX01 KSSS42QKB02 KSSS36QMB00 KSSS42FKT00 KSSS48QKX00 KSSP48QKS00 KSSS48FKX00 KSSS42FKB02 KBRS36FMX00 KSSS42FKX01 KSSC48FKS01 KSSC42QMU00 KSSS48QKT01 KSSC36QKS02 KSFS25FKBL02 KSSS42FKX02 KSSC36QKS01 KSSS48QKT02 KSSC36FKB00 KSSS42QKT01 KSSO36QMW00 KBRS36FMX02 KSSS36FKB01 KSCS25FKWH02 KSSS36FKB02 KSSS48QKW00 KSSS48FKX02 KSBS25FKSS02
KSSO36FMX00 KSSS42QKX00 KSSS42QKX01 KSSC42FKB02 KSSC48QMS00 KBRC36FMS00 KSSS36QKW00 KBRO36FMX00 KSSC42QKS02 KSCS25FKSS00 KSSC36QMS00 KSSC36FMS00 KSSS42QMB00 KSSS36QKT00 KSSS48FKT01 KSSS48FKB01 KSSS48QKW02 KSSS36FKW01 KSSC48FMS00 KSCS25FKBT02 KBRP36FMS00 KSFS25FKWH02 KSSS42QKB00 KSSP48QKS01 KSSS36QKB01 KSSS36QKW02 KSSO48QMW00 KSSS36FKX02 KSSC42QKS00 KSSO36QMB00 KSSS42FKB00 KSSC48FKB00 KSSS36QKB00 KSSS48QMX00 KSSS36FKW00 KSSC36FKS00 KSSS42QKW00 KSSP36QKS02 GC5SHGXLQ01 KSSC42QKS01 KSSS36QKW01 KSSS42FKX00 KSSC36FKB02 KBLS36FMB00 KSSS48QKX02 KSSS48QKW01 KSSS42QKW01
KSSS42QKX02 KSSC48QKS02 KSSS42FMX00 KSSO48QMB00 KSSS48FKW00 KSSC48FKS00 KSSS42QKT02 KBRS36FMX01 KSSS36FKT01 KSSS48QKB00 KSSS42FKW02 KSSS36FKX00 KSFS25FKBT02 KSSP42QKS01 KSSS42FMB00 KSSP48QMS00 KSSO48FMX00 KSSS48QKB01 GC5SHGXLB01 KSSP42QMS00 KSSS42FKT01 KSSS36QKX02 KSSS42QMX00 KSSP36QKS01 KSSS36QKB02 KSSS48FKB00 KSSC36QKS00 KSSC42FKB00 KBLP36FMS00 KSSC42FMS00 KSSS42QMW00 KSSS42QKB01 GC5SHGXLS01 KSSS36FKX01 KSSP42QKS02 KSBS25FKBL02
KSSS42FKT02 KSSC48FKB02 KSSS48QMW00 KSSC48QKS00 KSSS48FKT00 KSSS42QKW02 GC5SHGXLT01 KSSS48QKT00 KSSC42FKS01 KSSC36FKS01 KSSS36FMX00 KBLS36FMX00 KSSC42FKS02 KSSS42FKW00 KSSS42QKT00 KSSP48QKS02 KSSO42FMX00 KSSC36FKB01 KSSS48FMX00 KSSS36FKT00 KSSS48FKB02 KSCS25FKBL02 KSSO42QMW00 KSBS25FKBT02 KSSC42FKB01 KSSS36QKT01 KSSS36FKW02 KSSS48FKX01 KSSS36QKX00 KSSS36QMW00 KSSS48QMB00 KSSC42QMS00 KSSS48FKW02 KSSS42FKW01 KSSS36QKX01
Compare Best Deals
Look at more product description, customer reviews, item conditions, shipping options, returns and money-back policy, and other details. Many sellers promote this used part on the market. Please compare the prices below.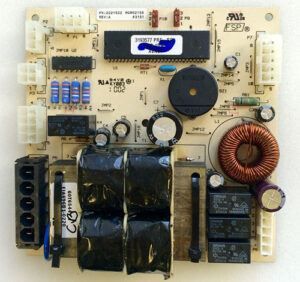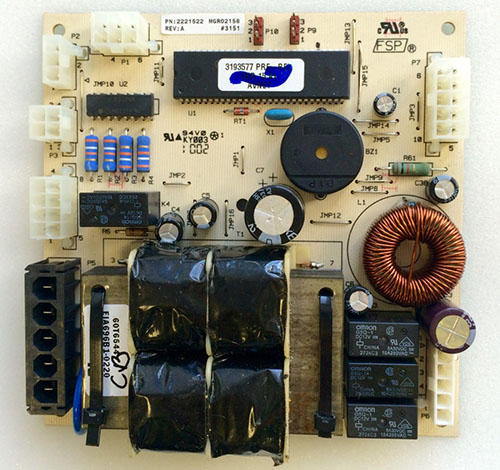 ==> Click Here to Compare the Lowest Prices! <==
Other Information
On the Internet, many sellers sell a variety of appliance replacement parts, covering Kenmore Refrigerator Compressor Repair Cost, Electrolux Refrigerator Control Board Replacement, Fridge Control Board Price, and Refrigerator Compressor Replacement Cost, also covering the W10823805 Whirlpool Refrigerator Control Board.
For other leading home appliance brands, e.g. Amana, you are able to view its products, accessories, and services on the store online.
Popular Whirlpool Refrigerator Circuit Board Replacement Parts:
Don't give up! In addition to the Whirlpool Refrigerator Control Board part. If you need any help with finding the right part for your appliance model, please do not hesitate to contact us at any time. We will find the part and respond to you as soon as possible. Repair It Now!