Home Appliance Troubleshooting! Home Appliance Parts – GENUINE Samsung DA94-02663D Refrigerator Electronic Control Board. Suits EAP11771575 AP6035809 PS11771575 RF28HMEDBSR/AA-18 RF28HMEDBSR/AA-19 RF28HMEDBSR/AA-17 RF28HMEDBBC/AA-14 models and more. Fast & Free Shipping on eBay!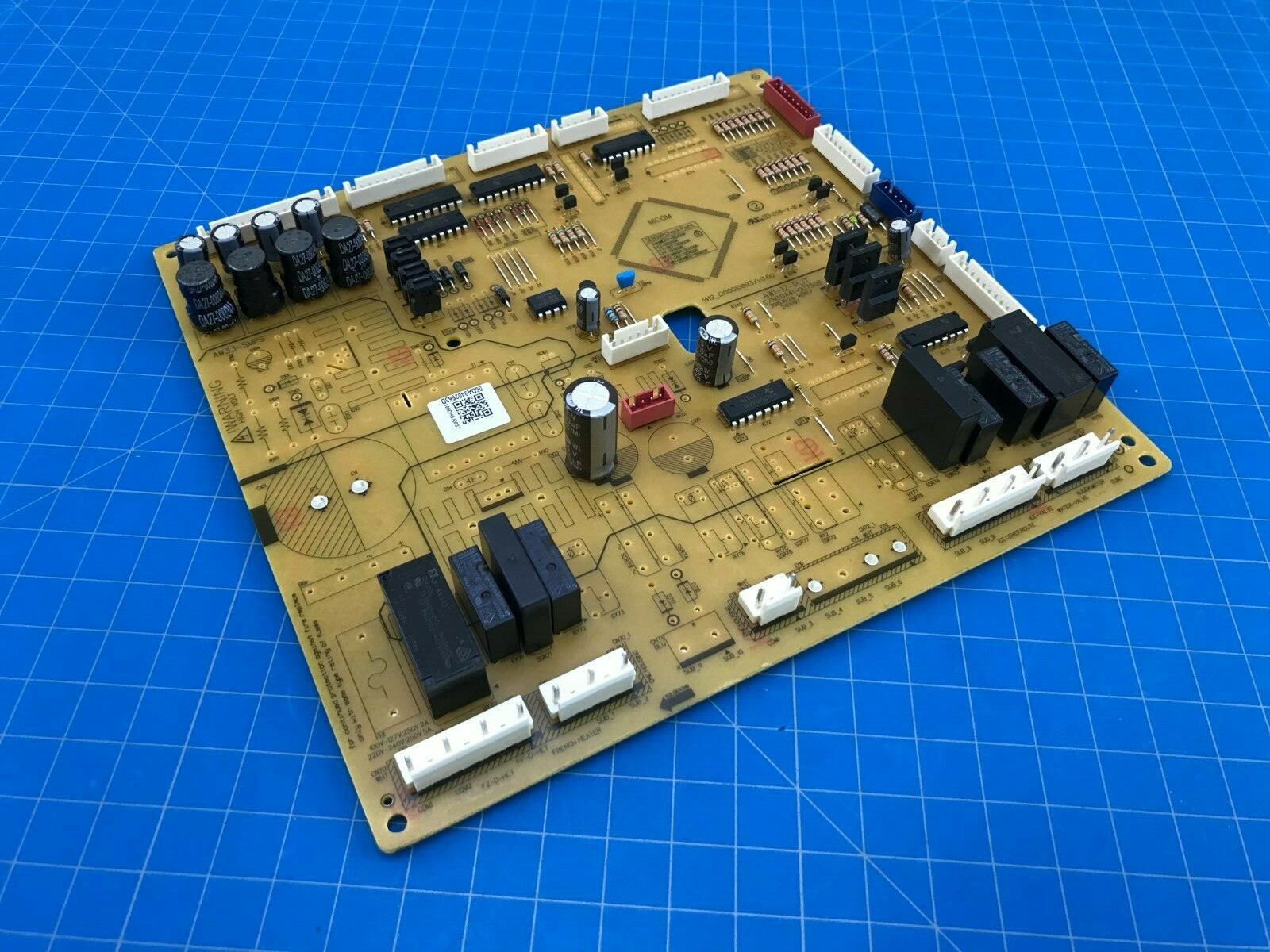 Samsung Refrigerator Electronic Control Board DA94-02663D
Product: Genuine Samsung Refrigerator Electronic Control Board DA94-02663D
Part No: DA94-02663D
Replaces Parts: AP6035809 PS11771575 EAP11771575
Compatible Brands: Samsung
Item Type: Refrigerator control board, Refrigerator PCB Board Appliance Parts
Item Location: Las Vegas, Nevada, United States
Ship To: the United States and many other countries
Policy: 30-day returns. Buyer pays for return shipping
Item Condition: Used
Product Price: US $79.97
See more item details and Compare the Best Prices Below.
==> Click Here to Compare the Latest Prices TODAY! <==
Fits Models:
Check the correct part. This Samsung DA94-02663D Refrigerator Electronic Control Board fits the following models. Hit Ctrl-F to search your appliance model shown below.
RF28HMEDBWW/AA-13 RF28HMEDBBC/AA-18 RF28HMEDBWW/AA-14 RF28HMEDBWW/AA-17 RF28HMEDBWW/AA-15 RF28HMEDBWW/AA-12 RF28HMEDBSG/AA-01 RF28HMEDBSG/AA-02 RF28HMEDBSR/AA-11 RF28HMEDBSR/AA-14 RF28HMEDBBC/AA-12 RF28HMEDBBC/AA-15 RF28HMEDBBC/AA-19 RF28HMEDBBC/AA-14 RF28HMEDBWW/AA-18 RF28HMEDBSR/AA-15 RF28HMEDBWW/AA-16 RF28HMEDBSR/AA-13 RF28HMEDBBC/AA-13 RF28HMEDBWW/AA-11 RF28HMEDBSG/AA-00 RF28HMEDBSR/AA-17 RF28HMEDBSR/AA-20 RF28HMEDBSR/AA-16 RF28HMEDBSR/AA-19 RF28HMEDBBC/AA-16 RF28HMEDBSR/AA-12 RF28HMEDBBC/AA-11 RF28HMEDBSR/AA-18 RF28HMEDBBC/AA-17 RF28HMEDBWW/AA-19
Compare Best Deals
Check the Best Price! See deals more DA94-02663D product details, customer reviews, item conditions, shipping information, exchange, returns and money-back policy, and payment methods. There are a number of sellers selling this new or used part at the store online. You can check the lowest prices below.
==> Click Here to Compare Prices! <==
More Information
On the Internet, there are many sellers offering a number of appliance parts, like refrigerator main control board, refrigerator ice bucket auger assembly, oven fan motor, washing machine plate, oven cooking door handle, and washer door boot gasket seal kit, also including the Samsung Fridge Replacement Parts DA94-02663D Circuit Board. For other popular home appliance brands, like Inglis, you can find its products, accessories, and services on its website.
Other Samsung Refrigerator Replacement Parts:
Don't give up! If you have any problem with searching for the right part for your appliance model, please notify us by leaving a message in the comment box below. We will search for the part and get back to you very soon. Repair It Now!