Get Best Price for GE WR55X20817 Refrigerator Inverter Free Standing Kit. Replaces 3033222 AP5796410 WR55X10504 EAP8758693 WR55X10155 PS8758693. Fast shipping here!
GE WR55X20817 Refrigerator Inverter Free Standing Kit
Part Number: GE WR55X20817
Replacement Parts: EAP8758693 WR55X10155 3033222 WR55X10504 AP5796410 PS8758693
Type: Refrigerator Replacement Parts, Fridge Inverter Control Board Assembly Parts
Price: Compare the lowest prices below.
==> Click HERE to Compare the Lowest Prices <==
Fits Refrigerator Models:
Use Ctrl+F to find your specific model number listed below.
ZISS480DRCSS ZISS480NRASS ZICS360NRHRH ZISB360DRD ZISS360NRBSS ZISS360DRDSS ZISS480DRASS ZISS360DRBSS ZISW360DRE PSH23PGRBWW ZISS360DRESS ZISS480DRBSS ZIS360NRD ZICS360NRERH ZISS480NRCSS PSW23PSSAKSS ZISS360NRDSS ZICS360NRBLH ZIS360NRC ZISS360DRCSS ZISS480NRDSS ZICS360NRFRH ZIC360NRCRH ZIS480NRD ZISB360DRC ZISB420DRA ZISW360DRD ZIS420NRB ZISS480DRESS ZISB480DRB ZISS420DRBSS ZISB360DRA ZICS360NRARH PSW23PSRBKSS ZIS480NRE ZISS420DRCSS ZIC360NRHRH PSH23PGRBCC ZICS360NRDLH ZFSB23DRASS PSH23NGPABB ZIS420NRA PSH23PSSCSV ZIS420NRE ZIS480NRC ZISW360DRA
ZICS360NRCLH PSH23PGSCBV ZICS360NRBRH ZISW480DRD ZIS480NRA ZIC360NRDLH ZISS480NRESS ZISW360DRC ZISS420NRASS ZISS420DRESS ZISS420NRDSS ZICS360NRDRH ZIS480NRB ZISB420DRE PSH23SGNABS PSW23PSRASS ZISW420DRA ZISB420DRB PSH23PGRCBB PSH23PGRACC ZISB360DRB ZISB480DRD ZISS420NRESS ZICS360NRALH ZISB420DRG ZISS360NRASS ZICS360NRHLH ZISW480DRB ZISB480DRE ZISS420NRCSS ZFSB23DNDSS ZISB480DRA PSH23PGSCWV PSH23NGPAWW ZICS360NRCRH ZISW420DRE ZIS360NRB ZISS360NRHSS PSH23PGSCCV ZISW480DRC
PSH23NGPACC ZIC360NRALH ZISB420DRD ZIS360NRA PSH23PSRASV ZISS360NRCSS PSH23PGRCCC ZISW480DRA ZIS420NRD PSH23PGRAWW ZISW420DRB PSH23PGRCWW ZISS420NRBSS ZISS360NRESS PSH23PSRBSV ZISS360NRGSS ZISW420DRD ZIS360NRE ZISB480DRC ZISB360DRE ZIC360NRARH ZFSB23DNASS PSH23PGRBBB ZISB420DRC
ZIC360NRERH ZIC360NRDRH PSH23SGPABS ZISW360DRB PSH23PGRABB ZISS360NRJSS ZIC360NRCLH ZIC360NRELH ZISS420DRASS ZISW480DRE ZIC360NRBRH ZISS420DRDSS ZIC360NRHLH ZISW420DRC ZISS480DRDSS ZICS360NRFLH ZICS360NRELH ZIC360NRBLH ZIS420NRC ZISS480NRBSS ZISS360DRASS PSH23SGNAFBS and more.
Compare Best Prices
Check your appliance model number and find the correct parts. View more product details, item condition, shipping information, payment options, return & refund policies, and compare the lowest prices below.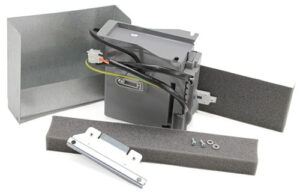 ==> Click HERE to Compare the Lowest Prices and Order on eBay <==
More Appliance Replacement Parts:
In addition to the GE WR55X20817 Refrigerator Inverter Free Standing Kit, you can see more parts, such as Refrigerator PCB Board Repair, GE Oven Control Panel Overlay Replacement, Washer Suspension Rod, Washing Machine Transmission Repair Cost, and Whirlpool Dishwasher Control Board replacement parts.
Do you need help? If you have any problem with finding the correct part for your appliance, please feel free to contact us by leaving your message in the comment box below. We will get back to you soon. Fix it yourself and save money today!