Buy Best Price GE WR49X31524 Refrigerator Door Ice Maker Assembly Parts. For WR30X28731 WR30X10170 AP6872751 WR30X10160 EAP12710403 4923167 WR30X28681 PS12710403  assembly parts and more. Order Today!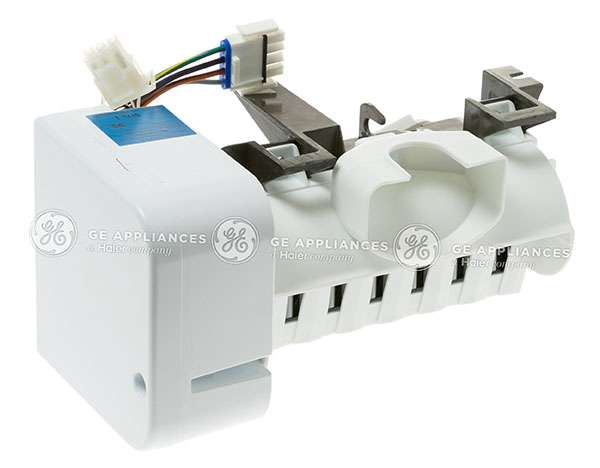 GE WR49X31524 Refrigerator Door Ice Maker
Part No: WR49X31524
Replacement Parts: EAP12710403 WR30X10164 PS12710403 4923167 AP6872751 WR30X10170 WR30X28681 WR30X28731 WR30X29369 WR30X27181 WR30X10160
Compatible Brands: GE, General Electric
Product or Service Type: Bottom-Mount Fridge Replacement Parts, Refrigerator door ice maker assembly
Price: See more item descriptions and Compare the Lowest Prices Below.
==> Click Here to Check Best Prices on eBay! <==
Fits Models:
This GE WR49X31524 Refrigerator Door Ice Maker suits the following models. Press Ctrl-F to find your appliance model listed as follows.
GFD28GBLCTS CFE28TSHJSS CFE28TSHLSS CFE28USHESS DFE29JGDHWW PFE28KSKHSS CFE28TSHOSS GFE27GGDAWW GFE28GSKISS DFE29JGDIBB DFE28JGHBWW CYE23TSDASS PYE22PMKCES GFE29HSDCSS PYD22KSLFSS PYE22PELCDS PYE22KELBDS PYE22PMKDES PYE22KBLCTS DFE28JMKJES PYD22KBLBTS GFE29HSDFSS GFE27GSDBSS PYE22KSKOSS GFE28HMKCES PFE28PMKEES PYD22KBLFTS GFE26GMHFES CFE28TP4MBW2 DFE28JMKEES CYE22TP2MDS1 GYE22GENCDS GFE28GMKBES DFE29JMDBES PYE22PBLDTS DFE28JSKMSS GFE28HMKHES GFD28GBLBTS PFE28PMKGES GFE28HMKJES PFE28PMKKES GYE22GYNBFS GFE26GGKGWW PYE22KSKISS GYE22HMKHES GFE28HSHDSS GFE28HMKGES PYE22PMKFES GYE22KSHGSS GFE27GGDBBB PYE22PELBDS CYE22USHFSS PFE28KMKEES
GYE22HMKEES PFE29PSDBSS GFE26GSHFSS GFE29HSDDSS GFE28GMKEES PYE22KBLFTS DFE28JGHDWW PYE22KSKESS DFE29JGDCBB CFE28TSHNSS GFE28HGHBBB PYE22PBLETS PFE28RSHESS DFE28JMHDES CYE22TSHOSS GFE28HMHEES GFE29HMDCES GFE28HSKESS GFE27GSDASS PFE28PSKHSS CYE23TSDESS PFE28KSKISS GFE26GGHDWW GFE28HMHBES GFE27GGDEBB GFE26GGKHWW CYE22USHKSS PYE22KMKBES PFE28KMKIES PFE28KSKESS GFD28GSLCSS DFE28JSKFSS GFE28HGHEBB GFE29HGDEBB GFE27GGDBWW GYE22KMHDES CYE22TP4MBW2 PYE22PMKBES PFE28KBLCTS GFE26GGHBBB PYE22KMKJES GFE26GGHEWW PFH28PSHCSS DFE29JMDHES PFH28PSHBSS PYE22KSKCSS GFE28GMKJES PYE22KMKHES
GFE28HMKIES PYD22KBLCTS CYE22USHNSS CYE22USHMSS CYE22TSHESS PYE22KSKJSS CYE22USHOSS DFE28JMKBES DFE28JELEDS GFE28HMKBES DFE28JSKHSS PYE22PMKHES GFE28GGKFBB PFE28PMKBES GFD28GMLFES PYE22PSKESS DFE29JSDASS CYE22USHLSS GFE28HMHFES CYE22USHJSS PFE28KMKJES PFE28KMKFES DFE28JGHCWW GFE29HMDDES GFE29HGDBBB PFE28KELBDS PYD22KELBDS GFE26GMHDES DFE28JSHFSS GYE22KMHHES PFE28KSKBSS GFE26GSKDSS DFE28JGHEWW GFE26GGKBWW PFE28PMKFES GFE28GGKIBB GFE26GGHCBB GFE29HGDFBB PFD28KELBDS GFE28HGHDWW GYE22KMHGES PYE22KSKDSS
CYE22USHISS CFE28USHCSS CYE22TSHSSS GFE28GSKESS DFE28JSHESS GFE26GSKHSS GFE28GSKDSS CYE22USHESS GFE28GGKIWW PYE22PSHDSS DFE29JGDGWW PFE28KBLBTS PYE22KBLGTS PYE22KBLETS PFE28KMKHES GYE22HSKBSS PFE28PBLDTS GFE26GMHBES CFE29TSDFSS PYD22KBLETS GFE29HGDAWW GFE27GGDDWW DFE28JBLFTS PYE22KMKIES PYD22KBLHTS GFE28GMKIES PFE28KSKGSS GFE28HSHESS GYE22KSHBSS GFE28GBLDTS PFE28PSKJSS DFE29JSDFSS PFE29PSDFSS CFE28TSHRSS CFE28TSHESS GFE28GGKBWW PYE22PBLBTS CYE22USHHSS CFE28USHHSS PYE22PSKGSS GFE28HSKISS PFE28KSKDSS DFE29JMDCES DFE28JSKCSS GFE26GGKGBB PYD22KSLGSS GFD28GMLDES DFE29JGDAWW GFE29HSDESS PFE28KELEDS GYE22KMHCES
PFE29PSDASS GFE28GMKHES GFE28GSKCSS CFE28TSHFSS PYE22PMKGES GYE22HMKJES DFE28JGHEBB GYE22GENBDS PYE22KMKDES DFE29JSDGSS DFE28JMKDES PYE22KSKFSS GYE22HMKIES CFE28UELCDS CYE22TP3MBW2 PYE22KMKGES DFE28JBLDTS DFE28JSHCSS CYE22USHCSS PYE22PSKBSS DFE29JGDHBB CFE28USHMSS DFE28JSHBSS DFE29JGDDBB DFE29JGDFWW GFE28HMKFES DFE29JMDJES GFE26GSKFSS DFE28JMKCES DFE29JGDEWW GFE26GMKGES GFE28HSKJSS GFE28GGKFWW DFE29JSDDSS DFE28JSKISS PFE28PSKESS PYE22PSKKSS PFE28KMKDES GYE22HMKCES DFE29JMDGES GFE26GSKGSS GYE22HSKHSS DFE28JELFDS GFE28GGKCBB GFE26GGHCWW GFE28GGKGBB PYE22PMKEES GFE26GGHFWW CFE28TSHDSS
PYD22KSLBSS GYE22HBLFTS DFE29JSDCSS GFE28HGHCWW GFD28GSLBSS GFE29HMEFES GFE29HGDIBB GFD28GELBDS PYE22PSHCSS DFE28JGHDBB CYE22USHBSS GYE22KSHHSS GFE27GSDESS CYE22UP3MBD1 GFE29HGDDWW GFE28GMKGES GYE22GMNBES CFE28USHGSS PFE28KELFDS GYE22HSKKSS DFE29JSDISS DFE28JMKHES GFE26GSHGSS GFE28HGHEWW CYE22UELBDS DFE29JGDFBB GYE22KMHFES PYE22KELJDS CYE22TSHLSS GFE28GSKKSS GFE26GGKCBB GFE26GSHESS CYE22USHGSS GFE29HGDCBB PYE23PSDESS PFE28KSKJSS GFE26GMKJES PFE28PSKGSS GFD28GMLEES CYE22UELCDS GYE22HMKBES CFE28USHJSS GFE28GGKHBB
GFE27GMDDES CYE22TSHGSS DFE28JSKESS GFE28GMKMES PFE28PBLBTS CFE29TSDDSS PFE28KELDDS PYE23PSDASS CFE29TSDASS GFS28DMJBES DFE28JSHDSS CFE28TP3MBW2 CYE22TSHBSS GFE29HMEHES DFE28JBLBTS PFE28RSHHSS GFE28GELCDS CYE22TSHFSS DFE28JSKBSS GFE29HMECES PYE22KBLJTS GFE29HGDABB CFE28TP3MBD1 PYD22KMLBES CYE22TSHKSS PFD28KMLBES PFE28RSHGSS PYE23KSDCSS GFE29HGDIWW GFE28HGHBWW PFE28KBLGTS DFE28JMKFES GFE28GSKJSS GFE28GGKEWW PFD28KBLETS GYE22HMKOES DFE28JBLCTS GFE28GBLBTS GFE29HMEJES GFE29HGDHBB GFE28HSKCSS GFE28GELGDS GFE26GGHDBB
PYE22PSKNSS PFE28RSHDSS GFE29HMEDES PFD28KBLFTS PYE23PSDDSS GYS22GSNCSS DFE28JMHEES PYE22PSKHSS PFE28KBLETS PYE22KMKFES GFE26GSHBSS DFE28JELBDS GYE22HSKDSS DFE28JELCDS CFE28USHKSS DFE29JGDBBB GYE22HMKDES GFE28HSKGSS GFE28HGHCBB CYE22TSHJSS GFE29HMEGES PYE22PELDDS PYE23KSDBSS PYE22PMKKES GFE29HSDBSS GFD28GMLGES PFE29PSDDSS PFE27KSDASS GFE27GSDDSS GYE22KSHDSS GYE22HSKISS PFE28PSKBSS GFE26GSKESS PFE29PSDCSS GFE29HMEIES PYD22KBLGTS GFE26GSKBSS GFE26GMKBES PFE27KSDCSS DFE28JGHBBB CYE23TSDDSS GFE29HMDBES PFE29PSDESS PFE28PELBDS DFE29JMDEES PYE22PSHFSS PYE22KELDDS PYE22PBLCTS GFE26GGHBWW PFE28PYNBFS GFE28HSKDSS PYE22PSKJSS PFD28KBLGTS GFE28HMKEES PFE28KMKBES GFE29HGDBWW PFE27KSDDSS GYE22HMKGES
PFE28PSKDSS GFS28DSJBSS CFE28TSHCSS PYD22KBLDTS CYE22UELEDS CYE22TP3MBD1 GFE28HSHGSS GFE28GBLCTS GFE26GGKBBB CYE22TSHQSS GYE22HMKKES PYE22KMKEES PFE28PSKISS PFE28PBLCTS PYE23PSDBSS GFE28HMHCES GYE22HMKFES GFE28GELDDS CFE28TSHISS GFE27GGDCBB GFE27GGDDBB GFE28GSKBSS GFE26GGKFWW PYE23PSDCSS DFE29JGDABB GFE28GMKDES GFE28HSKFSS DFE29JGDIWW CFE28UELDDS PFD28KBLBTS GFE27GGDCWW DFE29JGDDWW GFE28GMKCES GFE28GMKFES GFE26GSHDSS DFE29JMDIES CFE28USHNSS GFE26GGHGWW CFE28UELEDS PYE22KSKLSS GYE22HBLBTS GFE29HSDHSS
DFE28JMHCES PFD28KSLESS GFE27GMDFES PFD28KSLGSS GYE22HBLCTS CFE28USHLSS PYE22KMKKES GFD28GMLBES PYE23KSDDSS CFE28USHFSS PYD22KSLCSS GYE22HBLETS PYE22PSHHSS CYE22TSHPSS GYE22HSKCSS GFE26GMHEES PYE22PSHBSS PFD28KSLCSS GFE28GBLETS PYE22PSHISS GFE29HGDCWW GFE26GMKEES PYE22KBLBTS PYE22PSHJSS DFE28JGHCBB PYE22KMKCES GFE29HGDDBB CFE28TP2MDS1 GFE26GMKIES GFD28GMLCES GFD28GELDDS DFE29JMDAES GFE28GGKGWW CFE29TSDBSS DFE28JSKGSS PFE28KMKCES PFE28PMKDES PFH28PSHDSS DFE29JSDHSS PFE28KBLFTS GFE27GSDCSS GYE22KSHFSS GYE22HSKJSS GFE28GSKHSS PYE22KBLDTS GFE28GSKGSS CFE28UELBDS PYE22KELFDS DFE28JMKMES PYE23KSDESS DFE28JMHFES GFE26GMKDES DFE29JMDDES GYE22HSKGSS GFE28GGKDBB GFD28GBLETS
PYE22KYNBFS GFE28GGKHWW GFE28GELEDS GFE29HSDASS PFE28KSKFSS GFE27GMDEES GFE26GGKIWW GFE28HGHDBB DFE28JSKDSS PYE22KELCDS GFE27GMDCES PFE28PELCDS GFE26GGHEBB GFE28HMKDES GFD28GSLDSS GFE26GMKHES GFE28HSHBSS CYE23TSDCSS CFE28TSHPSS GFE26GMKFES GFE26GMHCES GYE22KMHEES GFE28HMHGES CFE28TSHBSS DFE29JMDFES PFE28KELCDS GFD28GYNEFS GYE22KMHBES GFE28GYNBFS GFE26GSKJSS DFE28JMKGES GYE22HSKMSS PYE22PSHGSS PFE28RSHFSS GFE29HSDGSS GFE28HSHCSS GFE29HMDAES PFE28KSKCSS GFE29HGDHWW GFE28HSHFSS GFE27GGDABB GFE26GGHFBB GFE26GSHCSS GFE28GELBDS DFE28JBLETS CYE22TSHNSS CYE22TSHDSS DFE29JGDGBB PFD28KSLFSS PYE22KELEDS PFE28PSKFSS PFE28KMKGES DFE28JELDDS GFE28GGKCWW GFE26GMHGES GYE22HSKESS PYE22KSKBSS DFE29JSDBSS
GFE29HGDGBB GFE28HGHFBB GFE26GGKEWW GFE28GGKDWW DFE29JGDBWW PFE27KSDESS GFE26GSKCSS CFE28TSHGSS PFE28PBLETS CFE28USHBSS PFD28KSLDSS GFE26GGHGBB GYE22HSKFSS DFE28JMKIES GFE29HGDFWW GYE22KSHCSS GFD28GBLDTS PYE22PSKISS CFE28UP2MCS1 GFE28HSKHSS DFE28JMKLES GFE28GGKBBB GFD28GELEDS CYE22TSHHSS DFE29JGDEBB GFE27GGDEWW PFE28KSKKSS GFE29HSDISS PFE28RSHBSS PYE22KSKGSS PFE28KBLDTS CYE22TSHCSS PFE28PMKIES PFE28KYNBFS CFE28UP3MBD1 CFE29TSDESS CFE28TSHMSS PYE22PMKJES CFE28TSHKSS PFD28KBLCTS GFE26GGKIBB GFE26GGKDWW DFE29JSDESS
PFE28PMKHES CYE22TSHRSS PFE27KSDBSS PFD28KBLDTS GFE29HMEEES PFE28KSKNSS DFE29JGDCWW CYE22UELDDS PYE22PSKFSS CYE23TSDFSS PFE28PMKJES PYE22KSKHSS PYE22KSKKSS CFE28TSHQSS PYE22PMKIES PFD28KSLBSS GFE29HGDEWW PFE28PELDDS GFE28GGKEBB GYE22HBLDTS GFE28HMHDES DFE28JSKJSS PYD22KSLDSS GYE22KSHESS GFD28GELCDS GFD28GSLESS PYD22KSLESS PYE23KSDASS GFE28GSKFSS GFE26GGKHBB PFE28KMKOES PFE28KMKKES CFE28USHISS PYE22PSKDSS GFE26GSKKSS CFE29TSDCSS DFE28JGHFBB DFE28JMHBES CYE22TSHMSS GFE26GSKISS PYE22PSKCSS GFE28HSKBSS GFE26GMKCES
Compare Lowest Prices
Study how to check and change a repair part for your home appliance. View more product details, terms and conditions, shipping & handling information, return & refund policy, and payment available methods. Many sellers promote this part at the store online. You can see the lowest prices below.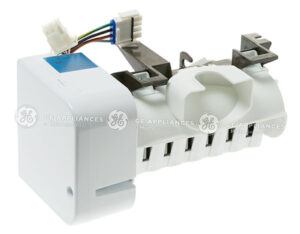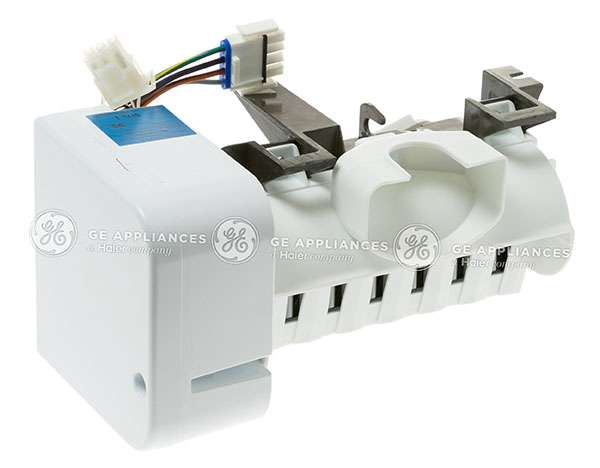 ==> Click Here to Compare Best Prices on eBay Today! <==
More Information
Besides the GE WR49X31524 Refrigerator Door Ice Maker, there are many appliance replacement parts promoted on the market, for instance, Viking Range Control Board, Electrolux Refrigerator Main Control Board, Kenmore Front Load Washer Drive Motor, and Whirlpool Duet Washer Control Board Repair.
For other popular home appliance brands, for example, Amana, you can find its products, parts, accessories, and services on the store online.
Other Replacement Parts:
Do you need help? If you have any problem with searching for the right part for your appliance model, please feel free to contact us at any time. We will check the part and get back to you soon. Fix-It Today!