Special Price GENUINE GE Refrigerator Evaporator Fan Motor WR60X26866 Parts. Replaces CFE28USHBSS DFE28JSKJSS GFS28DSJBSS GFE27GSDBSS GFE28HSHFSS PFE28PSKHSS PYE22KSKCSS GFE28GSKESS GFE28HMKEES GFE26GGHBBB GFE28HGHEWW GFE29HMDBES PFD28KSLFSS PFE28PMKFES PFE28PMKKES replacement parts and others. Shop Now.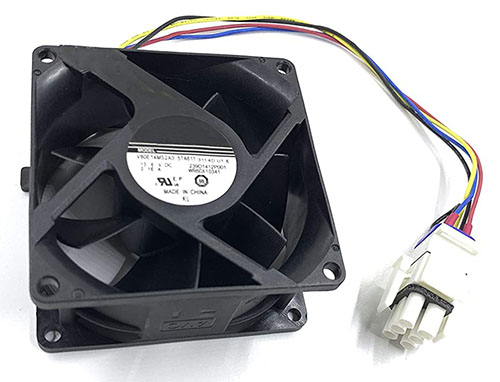 GE Refrigerator Evaporator Fan Motor WR60X26866
Part No: WR60X26866
Replacement Part No: EAP12172983 WR60X26030 WR60X10357 4546026 PS12172983 WR60X26033 WR60X10341 AP6278228 WR02X13733 WR60X10356 WR60X24303
Fits Brands: GE, General Electric
Product or Service Type: Fridge Fresh Food Evaporator Fan Motor Replacement Parts, Refrigerator Repair Parts, Refrigerator Replacement Parts, GE Refrigerator Replacement Parts, Refrigerator Evaporator Fan Motor, GE Refrigerator Evaporator Fan Motor, GE WR60X26866 Parts
Product Price: See more descriptions and Compare the Best Prices Below.
Fits Fridge Models:
Recheck the right replacement product. The GE Refrigerator Evaporator Fan Motor WR60X26866 can be used for the following bottom-mount refrigerator models. Use Ctrl-F to search your appliance model as shown.
GFE29HMDAES GFE28HSHFSS GFE26GMKJES PYD22KSLFSS CFE28TSHFSS GFE26GSKHSS PFE28PBLBTS CFE29TSDBSS DFE28JSKGSS GYE22HSKGSS GFE26GGKIBB GFE28HGHBBB GFD28GSLCSS PYD22KSLHSS DFE28JSHESS GFE26GGKFWW PFE28PMKHES GFE28GELEDS PFE28KMKHES GNE29GSKJSS PYE22KSKLSS PWE23KMKKES GFE27GSDESS DFE28JGHDWW PYE22PSKKSS GFE28GELBDS PFD28KSLFSS GFE28HMHBES DFE28JGHCWW GFE27GGDAWW GFE27GSDASS CWE23SSHESS GFE26GMKBES PFD28KBLCTS PWE23KSDCSS CFE28TSHRSS CFE28TSHISS GFE28GGKIBB GYE22HMKBES GFE26GGHDBB CYE22USHMSS PWE23KSKCSS PYE22KMKCES PFE28KSKKSS CWE23SSHLSS GFD28GMLCES GFD28GBLBTS GFE26GGKFBB GFE27GGDABB CYE22USHOSS PFD28KSLGSS CFE28UP2MCS1 GFE28HSKISS GFE26GGHBBB GFE28HSKESS CFE29TSDASS CFE28USHJSS GFE29HMECES DFE28JBLCTS GFD28GBLCTS PWE23KSKJSS GFD28GELBDS GYE22HMKJES GYE22KMHFES CWE23SSHJSS PFE28KBLDTS
GFE28HGHDBB GFE26GSHGSS GFE29HGDAWW CFE28USHESS GFE26GSHCSS GFE28GSKKSS PYE22PELDDS GFE26GGHCWW GFE28HSHBSS GFE28HMKIES CFE28USHKSS GFE28GMKEES GFE28GSKESS GFE28HSHGSS CFE28USHFSS GFE26GSKJSS DFE28JBLFTS GFE28HMHGES GFE26GGKBBB GFE26GSKBSS PYE22PELBDS CWE23SSHNSS DFE29JGDAWW CYE22USHGSS PYE22PSKHSS ZWE23ESHPSS GNE29GMKIES DFE28JELFDS CYE22TSHPSS GYE22KSHGSS GFE28GMKGES PYE22PSHISS PFE28KBLBTS PFE28PSKESS GFE26GMKIES PWE23KSKFSS GFE26GSKESS PFE28KMKGES PYD22KMLBES PFD28KBLGTS PYE23PSDASS PYE22KMKBES GFE29HGDHWW CWE23SSHOSS GFE28HSKFSS PYD22KBLBTS GFE26GSHFSS GFE26GSHESS PFD28KSLBSS GNE26GGDFBB DFE28JMKBES CFE28TSHBSS PYE22KELEDS GFE26GGHFBB CFE28TSHDSS CWE23SSHCSS DFE29JSDASS GFE28HGHCWW GNE29GMKFES GFE28HSHCSS GFE28HMHCES
GFE28GBLCTS PYE22PMKCES CFE28TP4MBW2 PFE28KBLCTS CYE22TP4MBW2 GYE22HMKLES CYE22TSHJSS GFD28GELCDS PWE23KSKKSS PFD28KELBDS GYE22HMKFES GFE26GMHEES CYE22TSHESS CYE22TSHKSS GNE29GGKBWW CYE22TP3MBW2 GFE26GSHDSS DFE28JELEDS PYE22PBLETS PWE23KSKDSS CYE22TSHOSS GFE29HGDGBB PFE28PMKGES GYE22HBLCTS GFE28HMHEES CFE28UELEDS DFE28JGHEBB PFE28KSKCSS PYD22KBLHTS CYE22UELCDS GFE28HMKJES CWE23SSHFSS GFE29HMDBES PYE22PMKHES DFE28JELCDS GFE28GBLETS PFE28KSKHSS PYE22PSKFSS GFE26GGKBWW PFE28KELFDS GFD28GELEDS GFE26GGHEWW DFE28JGHDBB GFE26GMKFES PFE28KMKBES CYE22TSHGSS CYE22TSHSSS DFE29JMDBES PFD28KSLCSS GFE28HMKDES PWE23KMKHES CWE23SSHBSS ZWE23ESHMSS GFE26GGHGWW PYE22KMKGES PFE28PSKHSS
GFE26GGHBWW GYE22HBLBTS GFD28GSLESS GFE29HSDESS ZWE23PSHMSS GNE29GSKISS DFE28JMHEES ZWE23ESHLSS GNE29GMHDES DFE28JMHDES GFE29HSDDSS DFE28JMKJES CWE23SSHMSS GFE28GMKIES CFE28USHLSS DFE29JMDAES PYE22PMKJES GFE28GELCDS GFE26GSKFSS CFE28TSHOSS GFE28HSKJSS PYE22KSKESS PWE23KSDGSS PWE23KMKFES CFE28UP3MBD1 PYE22KMKKES PYE22KELBDS GFE26GGKGWW GFE29HGDBBB GFE28GGKGWW GFE26GGHFWW GFE28GGKFWW DFE28JSKISS GFD28GMLBES CFE29TSDFSS CFE29TSDDSS GFE27GMDDES PFE28KSKLSS GYE22HMKGES GFE29HGDIWW GFE28HSHESS CFE28TSHPSS PWE23KMDHES PFE28PBLCTS PWE23KELBDS PYE22KBLCTS DFE28JSHDSS PFD28KBLBTS CYE22USHJSS CFE28TSHNSS GNE29GSKFSS GNE29GGKBBB CYE23TSDDSS PYD22KBLCTS PWE23KSKBSS GNE26GSDASS GFE28GGKFBB PYE22KMKEES
GYE22HMKKES CFE28UELBDS CYE23TSDASS GFE26GMHCES PFE28PELBDS GFE27GSDBSS PYD22KELBDS PFD28KMLBES PYE23KSDASS PYE22PMKGES GFE26GGKIWW PYE23KSDCSS GFE29HSDCSS PWE23KSKHSS PFE28KMKKES PYE22PMKKES GFE28GMKBES DFE28JMKGES GNE26GGDABB PFE28PMKEES DFE29JMDCES GNE29GGKIWW GFE26GGHGBB PFE29PSDASS GNE29GGKGWW PFE28KMKCES CYE23TSDBSS CYE22TSHQSS CYE22USHKSS PYE22PSKGSS CFE28USHNSS GFE26GSKCSS GNE29GGKFWW PYE22KMKJES GFE28HSHDSS GNE26GSDCSS GNE26GSDGSS PYE22PSKJSS GFE28HGHFBB DFE28JSKJSS GFE28HGHEBB GFE28GGKBBB PFE28PMKJES PYE22KSKKSS PWE23KMDGES CFE28TSHGSS GNE29GGKGBB PFE28KMKEES GFE28HMKFES PWE23KMKJES PYE22PSHHSS PYE22PMKEES PWE23KSDESS GYE22HBLFTS GFE28HMHDES ZWE23PSHISS CFE28USHCSS DFE28JMKIES
GFE27GMDFES PYE22PBLBTS PYD22KBLFTS PFE28KELEDS CFE28TSHCSS CFE29TSDCSS PFE28KBLGTS PFE28KSKFSS GFE26GSKGSS PYE22PSKCSS PYE22KSKHSS CWE23SSHQSS GFE29HMEEES PYE22PSHGSS GNE29GGKFBB GNE26GMDBES GFD28GBLETS GFE28GSKGSS PFE29PSDCSS PFD28KBLFTS GFE27GSDDSS ZWE23PSHPSS GFE28GSKHSS GYE22HSKFSS CYE22USHBSS GNE29GSHDSS CYE22USHLSS CYE22UP3MBD1 PFE28KELCDS GFE26GGHDWW GFE28HGHCBB GYE22KMHGES CYE22USHESS PWE23KSKGSS DFE28JSKBSS PFE28PMKKES PWE23KELDDS GFD28GSLBSS CFE28TSHESS GFE27GMDEES CFE28UELCDS GFE27GMDCES PYE22PMKFES GFE28HMKEES DFE29JMDFES GFE28HSKBSS PWE23KSDHSS GNE29GGHDWW GNE29GGKIBB PFE28PBLETS CYE22USHFSS GNE26GGDFWW PFE28KMKLES GFE28GSKFSS
DFE28JELBDS DFE28JBLBTS GYE22HSKJSS PYD22KBLGTS GFE26GGHEBB GFE29HGDHBB GNE29GMKJES CYE22TSHFSS PYE22KBLBTS ZWE23PSHLSS PYE22KMKFES GNE29GMKBES PFE28PMKFES PYD22KSLBSS GNE29GMKGES PYE22PBLCTS PWE23KMDFES GFE28HGHBWW GNE26GSDBSS GFE28GBLBTS GFE26GSKKSS GFE26GMHBES ZWE23ESHISS GFD28GYNBFS GFE28GGKIWW CYE23TSDCSS PYE22KSKFSS PFE28KSKGSS GFE26GMKGES GFE29HSDASS GYE22HSKBSS PWE23KMKCES GNE26GMDAES PYD22KSLCSS GFE28GSKBSS ZWE23PSHJSS DFE29JGDABB PFE28PSKFSS DFE29JMDDES GNE29GSKGSS GFD28GMLEES GFE29HSDFSS GYE22HSKKSS PFE28KSKJSS GFE28HGHDWW GFE28GSKJSS GFE28GMKCES CFE29TSDESS GFE28GMKFES GFE27GSDCSS GYE22KMHEES GNE26GGDEWW DFE29JGDCBB PFE28KMKFES
PYD22KSLGSS PYE22KELFDS DFE28JSKFSS CFE28USHBSS GFE29HGDABB PFE28KSKESS CYE22UELBDS PFE28KMKJES GFS28DMJBES PYE22KBLFTS GFE27GGDEBB GNE26GGDEBB GNE29GGHDBB PYE22KBLGTS GFE26GGKGBB GFE26GMHGES CWE23SSHDSS GFE28GMKJES GYE22KSHESS DFE28JMKFES PWE23KSDFSS ZWE23ESHJSS CFE28TP3MBW2 CFE28TSHJSS PFE28PSKJSS DFE29JMDGES DFE28JBLETS GFE29HGDIBB GFE28GGKGBB CYE22TP3MBD1 PFE28PSKGSS PYE22PSKESS PYE22KSKCSS PFE28KBLFTS CYE22TSHHSS ZWE23PSHNSS GFE28HGHEWW CFE28TP3MBD1 GNE29GSKBSS DFE29JMDEES GFS28DSJBSS CWE23SSHHSS GYE22KSHFSS GFE26GGHCBB GFE26GMHDES CYE22UP2MCS1 CYE22UELEDS GFE28GGKBWW PYE22KSKGSS ZWE23ESHNSS PFE28KELBDS GFE28HMHFES PFE28PELDDS PYE22KBLHTS PWE23KMKGES GFE26GSHBSS PWE23KMKDES
Compare Lowest Prices – GE Refrigerator Evaporator Fan Motor
Get the Best Price! Find out more product descriptions, customer reviews, terms and conditions, shipping & handling options, parts warranty, and payment methods. Many sellers promote this pre-owned part at the store online. Please compare the best prices below.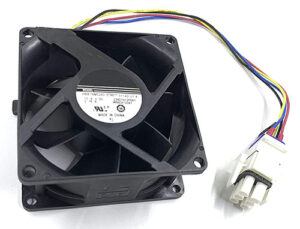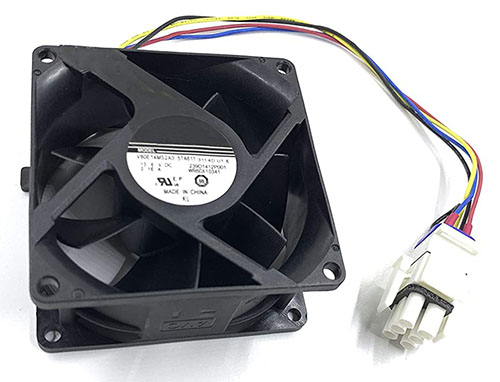 ==> Click Here to Check Best Prices on eBay TODAY! <==
More Appliance Information
On the Internet, there are many sellers offering a number of appliance parts, like KitchenAid Double Drawer Dishwasher Problems, Bosch Dishwasher Circulation Pump, Kenmore Refrigerator Control Board Troubleshooting, and Dacor Oven Door Glass Replacement, also including the GE Refrigerator Evaporator Fan Motor WR60X26866. For more top home appliance brands, for example, Electrolux, you are able to find its products, parts, accessories, and services on its website.
More Home Appliance Parts:
Don't wait! In addition to the GE Refrigerator Evaporator Fan Motor WR60X26866 parts, if you need any help with finding the right part for your new or pre-owned appliance model, olease feel free to leave your note in the comment box below. We will find the part and give some advice to you soon. Fix it and save your money!