Search for Appliance Replacement Parts – GE WB24T10015 Electric Stove Burner Control Switch. Suits for JS905BK1BB JCB800SK5SS JB968TH2WW JD968SK3SS JD968KK3CC JCB968BK1BB JB968TH4WW JCB909TK6WW models and more. Buy Now!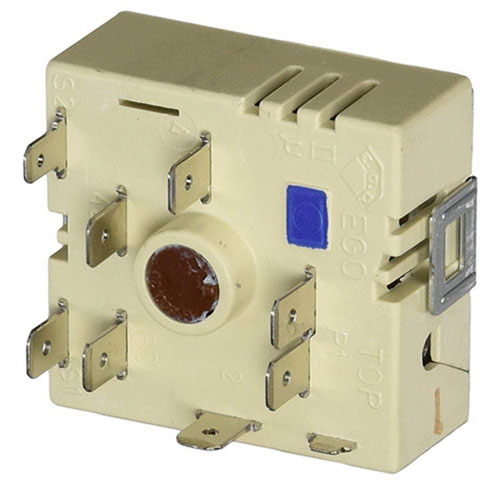 GE WB24T10015 Electric Stove Burner Control Switch
Product: OEM GE WB24T10063 Range Dual Burner Control Switch WB24T10015 WB24T10056
Part Number: WB24T10015
Replacement Parts: EAP236785 900108 AP3189829 PS236785 229C4709P003 WB24T10015 WB24T10056
Fits Brands: GE, General Electric, Kenmore
Type: Oven Stove Range Electric Burner Control Switch or Surface Element Switch Assembly Parts
Item Location: Houston, Texas, United States
Ship To: The United States and many other countries
Policy: Free 30 day returns
Condition: New
Price: US $49.99
See more product descriptions and Check Price Below.
Fits Stove Models:
The WB24T10015 can be used for the following General Electric and Kenmore models. Use Ctrl-F to search your appliance model as indicated below. It suits for the 30″ radiant counter unit, 30″ radiant free-standing range, 36″ radiant counter unit, and electric cooktop types.
JS905BK1BB JCB800SK5SS JB968TH2WW JD968SK3SS JD968KK3CC JCB968BK1BB JB968TH4WW JCB909TK6WW JDP47BF6BB JD968BK2BB JSP56CD1CC JBP79SD1SS JB910BK3BB JCB905SJ1SS JB965SC1SS JCB910SL5SS JBP95BF2BB JDP46BD2BB JB968SL1SS JCSP42SK3SS JB900KK6CC JCSP47WF2WW JCB800SK2SS JCB968WK6WW JD968TF6WW JCB900BK2BB JCS968TF1WW JCS968BF2BB JD900BK2BB JS998SK3SS JCB900SK3SS JCB900SK1SS JCB800BK4BB JCB909TK4WW JB900CD1CC JB910SL3SS JB960CB4CC JSP42SK2SS JS968SF4SS 91199009992 91144032100 JS966SD1SS JSP57WF3WW JD968KF4CC JSP47WF5WW ZEU36KSK1SS JD900BK1BB JCB968SJ1SS JB968SH4SS JBP90BF2BB
JB968SK1SS JB910SK2SS ZEU36KBK1BB 91199003990 JS905SK2SS JCS968WK1WW JB900BK2BB 91195987990 JSP42WK1WW JS960CB1CC JB910SL5SS JB968KK1CC JB900BK3BB JCB909SL2SS JBP91KF1CC JB940WB1WW JSP57WF2WW JBP79AB5AA JCB905BJ2BB JCB968BK6BB JD966CD1CC JS966WD1WW JS998TK1WW JCB909BK3BB JSP47BF3BB JB940AB1AA JCB910TK1WW JB968BK1BB JBP79TD2WW JBP85BB1BB JP989SK1SS JB910SK1SS JCB800BK5BB PB975KM2CC JP256BM2BB PB976SN1SS JB960AB1AA JSP46BD2BB JBP90SF1SS JDP47CF4CC JCB909SL6SS JCB909TK2WW PB970SM3SS JCB900SK2SS JCB910TK5WW JB960TB1WW JB900SK4SS JCB900SK4SS
JBP90KF2CC 91144004990 PB976TN1WW JCB909SK1SS JB910TK3WW JCS968TF4WW JCB968TJ3WW JCS968SF2SS JSP57BF1BB JCS968BF4BB JB968KK3CC ZEU36KWK1WW JCB905BJ3BB JCS968TF5WW JB900TK5WW JCB900WK1WW JS968KK1CC JCSP47WF5WW JCB900BK5BB JS960BB1BB PCB975DN1BB PB975TM1WW JCB910SL6SS JDP47BF5BB 91199004990 JB910BK1BB JB900BK5BB JS900SK3SS JCB905BJ1BB JB910BK2BB JCSP47BF4BB JB905TH1WW JCSP47BF6BB JCS966SD1SS 91199009990 JB910KK4CC
==> Click Here to Compare the Lowest Prices! <==
JB968BK5BB JB940AB4AA JCB968BJ1BB JCB968SL2SS JB905SH4SS JS900SK1SS JSP47SH3SS 91199002990 JB968SL3SS JCS966BD1BB JS968BF2BB JB905BH1BB JCB910TK2WW JDP47CF2CC JCSP42WK1WW JCB800BK3BB JD900CK2CC JP256WL1WW JCB910SK2SS JS968TF1WW JB905TH4WW JCSP47WF1WW JCB800WK2WW JB900TK2WW JD968TK1WW JB940KD1CC JDP47CF5CC 91146392300 91144013990 JBP95KF1CC PCB975DN1WW JCB905TJ3WW JSP56WD2WW JS968SF2SS JCB968WK2WW JCS968SF1SS JDP47WF5WW JCB900BK1BB JCS968SF3SS JBP79WB5WW JCB909TK1WW JS968KF3CC
JD968SK1SS JCB968TK3WW JS968BF6BB JDP47BF2BB JCB968TK4WW 91144002990 JBP95SF1SS JCSP47BF3BB PB970KM1CC JB968KH4CC JCSP47WF3WW PB975BM2BB JD968KF1CC JB968TH3WW JP989KK1CC JB900WD1WW JSP46WD2WW JCS968BF1BB JD966TD1WW JSP47BF5BB JSP47WF1WW JB910TK2WW JCS905SK1SS JSP47CF6CC JBP79BB1BB JCB905TJ1WW JCB968WJ1WW JSP47CF3CC JCB910WK2WW JB900KK5CC JS960WB1WW JB960KD1CC JCSP42BK2BB JS960TB1WW JCSP47BF1BB JB910BK6BB JCS966KD1CC JB968BH1BB JB905SH1SS JCB968TK6WW PB970KM3CC JB910TK5WW
JB910TK6WW JSP42BK1BB JCB968SH1SS JB905KH1CC JD968BF6BB JB968BH3BB JS900WK2WW JB968BH4BB JCB909SL5SS JS968BK1BB JBP91BF1BB JSP42SK1SS JD968TK2WW JSP47CF5CC JCB905WJ2WW JCB968TJ2WW JSP42SK3SS JB910BK5BB JB968SK2SS JB960BB4BB JCB968WJ3WW JCS968SF4SS JS905TK2WW PB970SM1SS JCS968TF6WW JCS968BF5BB JCB968WK3WW JD968TK3WW JS968TF6WW JCSP47WF6WW JB968TK2WW JCB800SK1SS 91144003990 JB910TK4WW JSP42CK3CC JB968TK1WW JB968BK2BB JCB968BK2BB JDP47CF6CC JSP42WK2WW JCB800WK3WW JCB910BK1BB JSP47BF2BB JD968BK3BB JCB910WK4WW JSP47WF3WW JSP47SH2SS JSP57WF1WW
JB910KK1CC JB968KH1CC JCB905SJ2SS JS998SK2SS JD968TF2WW JS966CD1CC JCSP46WD1WW 91144014990 JCS905SK2SS JS968TF5WW JB960CB1CC JB960TB4WW JCS968BF3BB JB968KH3CC PB976DN1BB JCSP42BK3BB JP256BL1BB JS998KH1CC JCB968SL6SS JS900BK2BB JCSP42BK1BB JB905TH2WW JD900WK2WW JDP47WF2WW JCB909WK2WW JBP79CB5CC JSP57CF3CC JS900CK2CC JCB905WJ3WW JCSP42WK2WW JBP91TF1WW JD968KF5CC JS968BK2BB JCB905SJ3SS JB968BH2BB JCB910SL2SS JB960WB1WW JCB968TJ1WW JBP95SF2SS JCB910TK4WW JSP47CF4CC JS968BF5BB JB910TK1WW JCB800WK4WW JD968TF4WW 91144009990 JS968BK3BB JCSP47BF5BB
JCB900WK3WW JD968KF3CC JS998TH1WW JCB909TK5WW JD966TD2WW JCB909WK5WW JS968KF1CC JS968TK2WW JB900SK1SS JSP47CF1CC 91199003992 JBP85BB4BB JB960BB1BB JCS968KF4CC JCB900SK5SS JB968SL4SS JS966BD1BB JS968SK2SS JCS968KF3CC JS998TK3WW JBP85AB1AA JP256WM1WW JCB909BK1BB JSP57CF2CC JBP95KF2CC JS968TK3WW JCS968TF2WW 91144034100 JS966CD2CC JCB910WK1WW JB940CB4CC JB900SK2SS JCB900BK4BB JBP79KD2CC JB968SL5SS JBP85CB1CC JD966KD1CC JBP79AB1AA JS900SK2SS JB940WB4WW JBP79BB4BB JS966BD2BB JSP47BF1BB
91199004992 JB910KK6CC JCB800SK4SS JB968BK4BB JCB800WK1WW JCS968WK2WW PB970SM2SS JS998BK1BB JS900BK1BB JCB800BK2BB JCB900WK2WW JD968BF2BB JCB968TK1WW JS998SK4SS JBP79CB4CC JB905SH3SS JCB968TK5WW JCB910BK4BB JB910KK5CC JCS905BK2BB JSP47WF2WW JB960AB4AA 91146399300 JB900TK1WW JP989TK1WW JBP85TD1WW JCB968SK1SS JD968KF2CC JB900KK2CC JD968TF3WW JBP79KD1CC JB940CB1CC JCS966TD1WW JSP56CD2CC JS966KD1CC 91146394300 JD968SF3SS JB900BD1BB JD968BF3BB JCB909BK2BB JB905BH3BB JP256BM1BB
JD966SD1SS JS966WD2WW PB975SM1SS JCB909BK6BB JCB909SL1SS JCS968KF6CC JD968SF5SS JCB909WK6WW JCSP42SK1SS JCSP47BF2BB JB968KK2CC JCS968BK1BB JCB909BK5BB JCB900BK3BB JS966TD1WW JDP47WF1WW JBP91WF1WW JDP46CD2CC JB905KH4CC JD968SF2SS JSP47SH1SS JSP42SK4SS 91146393300 JB968BK3BB JB900SK3SS JCB910BK3BB JS968TK1WW JD968BF1BB JCS905WK1WW JS905TK1WW JD966BD2BB JS968KF2CC PCB975SN1SS JS998SH1SS JP989BK1BB JB968KK5CC JB910SK3SS JB910SL2SS JBP79WB4WW JS900WK1WW JCB968SJ2SS JD968TF1WW JCS968BK2BB JCB968BK3BB JB968KK4CC JCSP42SK2SS JBP79CB1CC JB900KK1CC PB750TN1WW JSP56BD1BB
JB940BB4BB JCS968SK3SS JSP46CD2CC JB905BH4BB JB910BK4BB JCB905WJ1WW JS968KK3CC JSP57BF2BB JS968SF3SS JB905KH2CC PB970SM4SS JCSP42WK3WW JB900BK6BB JD966CD2CC JDP47WF3WW JS968SK3SS JCB909BK4BB JCB909WK3WW JDP47CF1CC JCS968WK3WW JCB909SK2SS JS968TF3WW JBP85WB4WW JBP85WB1WW JB968KH2CC JB900BK1BB JCS968KF1CC JCS968TF3WW JCB909WK1WW JDP47CF3CC PB975BM1BB JSP42BK2BB JCB910SK1SS JB968TH1WW JCSP47SK1SS JBP85KD1CC 91199002992 JS966TD2WW JS966SD2SS JS905SK3SS JSP57BF3BB JS968KK2CC JCB968BK5BB JBP95TF2WW JCB910BK6BB JCB968SL5SS JS968TF2WW JD966BD1BB
JB910SL1SS JS905SK1SS JS998SK1SS JS998BH1BB JCS968KF5CC JCB968SL1SS JD968KK1CC JBP90KF1CC 91195982990 JD968SF1SS 91144019990 JB900TK6WW JB910SL6SS PB750DN1BB JD900CK1CC JS968TF4WW JCB800WK5WW JCB910BK5BB JD968SF6SS JBP85CB4CC JB968TK3WW JS968KF6CC JCS968SF6SS JS968SK1SS JD968SK2SS JD900WK1WW JD968BF4BB JS968SF6SS JCB910BK2BB PB970TM1WW PB970KM2CC PB970BM2BB JCS905BK1BB JBP79BB5BB JCB905TJ2WW JCB968SJ3SS PB975KM1CC JBP79TD1WW JDP46WD2WW PB970TM2WW 91144039100 JD968SK4SS JP256WM2WW JCB910WK3WW JSP56BD2BB JBP95TF1WW JCB800SK3SS JB940TD1WW JCB910WK6WW JB968SH3SS JB900SK6SS JCS968SK1SS JB965SD1SS JCB910TK6WW PB975TM2WW JCS968SK2SS
JS998BK3BB JCB968WK5WW JD966WD2WW JB905KH3CC 91144033100 JCB800BK1BB PB976SN2SS JBP90BF1BB JCB968BJ3BB JB900KK3CC JB910KK3CC JDP47WF6WW JBP79WB1WW JCS968BF6BB JD966WD1WW JB968SH2SS JCS968KF2CC JCSP46BD1BB JSP42CK2CC JS968SF1SS JB910KK2CC JSP57CF1CC JCB910WK5WW JS968KF5CC JD966SD2SS JSP47CF2CC JCB909TK3WW JB968TK5WW PB970TM3WW JCB910SL1SS JS968BF4BB JB960WB4WW JCB968WJ2WW 91195989990 JSP42BK3BB JCB968BJ2BB JSP56WD1WW JDP47BF4BB JCSP47WF4WW JCS968BK3BB JD968KK2CC JS968BF3BB JSP42WK3WW JCS968SF5SS JBP90TF2WW JD968BF5BB JBP90TF1WW JS968SK4SS
JBP91SF1SS JB968TK4WW JB968SH1SS PB970BM3BB JB905SH2SS JCS905WK2WW JSP47WF4WW PB975SM2SS JSP47WF6WW JCB909WK4WW JCB900WK5WW PB975SM3SS JS900CK1CC JS968KF4CC JD968SF4SS JCB900WK4WW JB900TK3WW JCB968WK1WW JB905TH3WW JSP47BF6BB JDP47BF3BB JS968BF1BB JD968KF6CC JD968TF5WW JSP47BF4BB 91144012990 JDP47WF4WW JCB910TK3WW JB900SK5SS JB968SL2SS PB970BM1BB JB905BH2BB JDP47BF1BB JBP95BF1BB
Compare Lowest Prices
Take a look more WB24T10015 product details, item conditions (new, pre-owned, or refurbished), delivery information, exchange, return & money-back guarantee policy, and payment methods. There are a number of sellers selling this new part on the market. You can see the best prices below.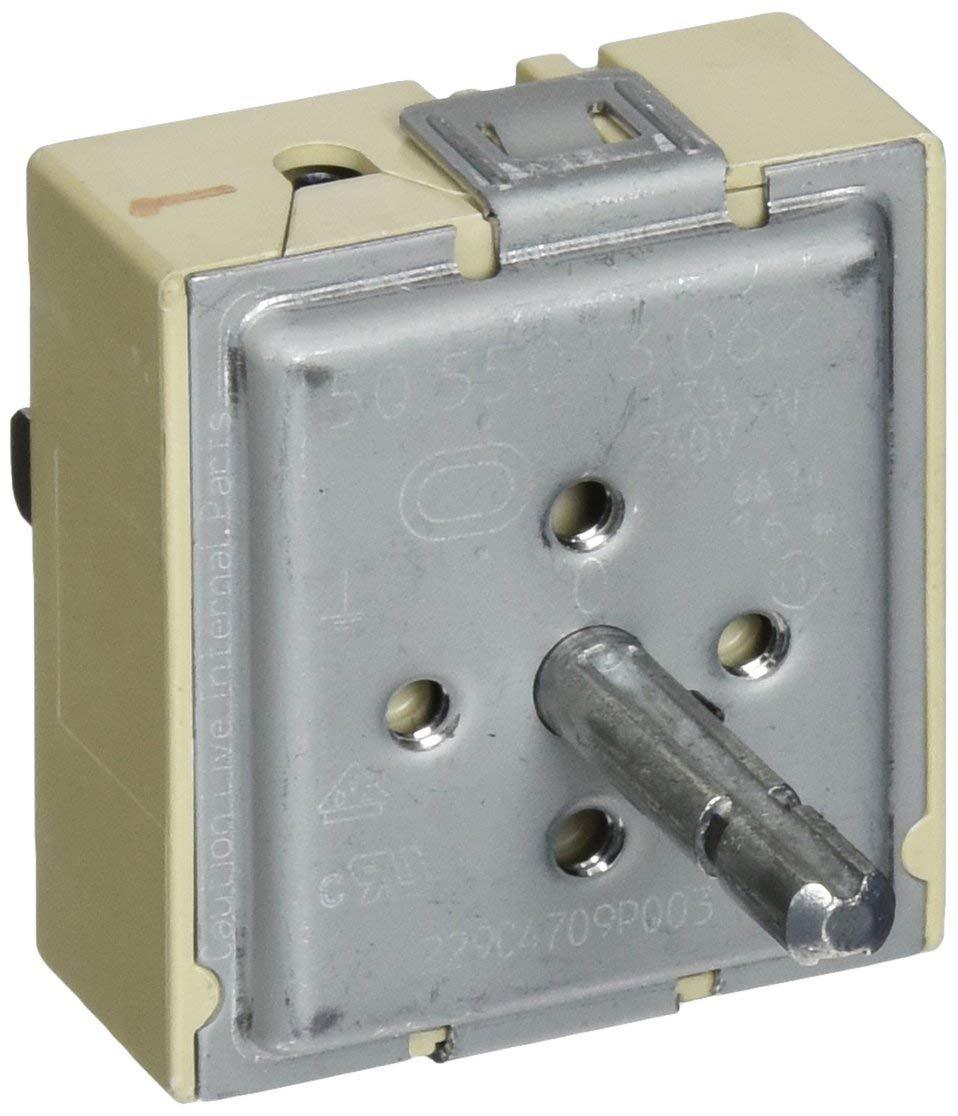 ==> Click Here to Compare the Lowest Prices! <==
More Information
Besides the GE WB24T10015 Electric Stove Burner Control Switch, there are other appliance replacement parts promoted on the market, covering washer drive pulley, dryer parts, dishwasher control board, range cooktop griddle, and other freezer parts. You are able to see more products and accessories on the GE website.
If you need any help with finding the correct part for your specific appliance model, please feel free to contact us at any time. We will find the part and get back to you very soon. Thank you.
Other General Electric Parts: