Get Lowest Price Genuine Whirlpool W10823707 Oven Heating Element Replacement Parts. Fits MER5870BAQ CES3760AAA PER5715BAQ FCE4042B CX8670TV MER6771AAC CCE3450W MER5721BAF MER6772BCS CRE9600CDW CVE3401B GM3868XUW FCE30500A 3888XVB CRE9800ACB FCE70610B 3868XRA-X CCE3401Q repair parts and others. 100% Satisfaction Guarantee!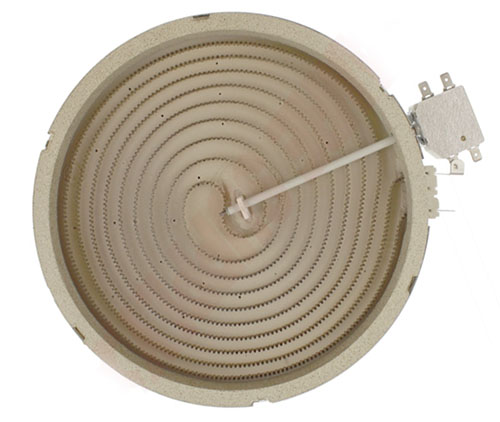 Whirlpool W10823707 Oven Heating Element
Part No: W10823707
Replaces Parts: AP6030108 7406P052-60 Y0E00802699 12500038 74002649 EAP11759487 7406P057-60 7406P073-60 74001012 Y04100414 74005477 0E00802699 PS11759487 71001424 4454601 04100414 7406P033-60
Fits Brands: Crosley Jenn-Air Whirlpool Magic-Chef Kenmore Admiral Norge Maytag
Part Types: Oven Replacement Parts, Oven Heating Element, Whirlpool Oven Heating Element, Whirlpool Oven Replacement Parts, Whirlpool Oven Heating Element Replacement, Whirlpool Electric Oven Heating Element, Whirlpool Oven Bake Element, Whirlpool Oven Broil Element, Whirlpool Radiant Surface Element, Range Smooth top 8″ Surface Element Kit
Fits Appliance Types: Electric Freestanding Range, Electric Freestanding Range, Magic Chef Cooking Oven, Crosley Cooking, Jenn Air Cooking Range, Electric 30 in. Slide-In Range, Admiral Cooking, Hardwick Cooking Stove, Jenn-air Cooking, Norge Cooking, Kenmore Cooking, Electric Slide In Range, Electric Counter Unit, Electric Counter Unit Cooktop, Electric Surface Unit
Item Price: View more part details and Compare the Lowest Prices Below.
Fits Oven/Range Models:
Check the right replacement product. The Whirlpool W10823707 Oven Heating Element can be used for the following models. Hit Ctrl-F to search your specific model listed as follows.
CE38700BAW CHE9830BCE CRE9600CDL CCE9300SL MER6772BAS 668WK-TSAW CCE9300BF CE38700BAQ CE6898VVV CREA650ACB C3888VRV 666WJ-ESVW CCE3450W MER5730AAW CCE9300TG CRE9800ADB A88FK-6-R EG9-71W579W JER8750AAA CRE9600CGE 68-4587-87 3888VVA CHEA700BCB MER6770ACC CC3878VVV CER3760BAW MER6772BCW JED8430ADQ CE3878VRW CER3760AGW MER5770BCQ MER6870ACW MER6750AAC JED8430ADW MER6771AAW 38FK-6TXW MER5780BAS MER5750AAB 58HN-6TVW 68-456750 MES5870AAQ 6896VVV CSE9000ADE 62945765 CSEA500ACB N3878VRV 667WK-TSVW JER8750BAB 667KK-TSAW CEP3760AAQ JER8850AAA CC3878VRA
CSEA500ACE 68HK-6TXW CCR467B-C CSE9000BDE CVE3401B 3868XPW MER5755AAW CCE9300GG MER6750ACW MES5770AAB MER5770ACB 7858XRA 3868XPA 6898VRA FCE30510WC CVE3400W MER6872BAW JER8850AAB H3878XRW CER3740AAT 667WK-TSAW H3657XUA CC6898VVV MER5770BCW CE38700AAD MERD750BAB FCE4041W SCE70600W MER5730BAB LER3725AAC MER5770AAQ 3868XRA-X CRE9800ACB CE38700BAV CER3760BAC 62946775790 FCE4040B PER5705BAT 629.46776 MER5775AAB MER5730ACW CCE3401W MER5730AGW CER3760AGH SCE4340B-C MER5770BAW 62942979790 MER5870BCW 62946775 C3868VYV CSE900 MER5730AAH MES5870ACB MER5750BAW CC3878VRW JED8430ADB C3888XVW CRE9600ADE FCE30600A
MES5770AAC 3888XVB MER6750AAW MER5770BAB CREA650ACL MES5870AAB GM3868XUW A3878XRA MER6772BAQ CHE9800ACE 667AK-TSAW CRE9830CDE 8770RB CRE9600ACL 62942975 CER3760ACW MEC5536BAS A3889VRV PER5708BAQ 38HK-6TXW CVE3400B L3878XVA CRE9830BCM MER6772BAW CCE9300JD CRE9800DDE DCF4215AW MER6872BCQ MER6769BAQ 7898VRV MER5770AAB 666AJ-ESVW FCE70610A MER6770AAQ MER6750ACQ CCR467W-C A3888XRW FCE30510B AER1450BAH MER6771AAB FCE30610WC CC3878XRB 6898VRV MER6872BAQ MES5770AAA MER6871AAW CRE9600BCE A6898VRV CE3878VVW CHE9800BCB N3878XVA C8670PB MER5870ACB MERD750BAN JER8750BAW CER3760ACQ SCE70600B JER8750BAQ SCE30500W MER6870AAW MER5721BAQ
JER8855BAS CRE9600ADL MERD750BAF CER3760AAW PER5715BAQ 62945769790 62946775690 CRE7900ADM CRE9590CCW CC38700ACV H3878XVA 62945769 5898XRB JER8750AAQ EPG9-77W589GF 6898VVV CCE3450B MER6872BCS CES3760AAW CE3537XUA FCE30600W CCE9300PL CES3760AAB H3657XRA JER8855AAS MER6770ACB 668WJ-ASAW MERD750BAS FCE30510W CER1450AAH MER5780BAB 62946776790 A3888VRA FCE30600B CSE9000ACB DCF4205BT C3888XVA 667AK-TSVW CER3760BAQ 58HK-6TXW CVE3401Q 62942975790 MER5750AAW MER5755AAQ A3878XRW PER5708BAW CSE9000BCM CRE9600BCL MER6870ACQ PER5715BCW C3888VVV 88LK-6 667KK-TSVW PER5715BCQ
MER5880BAB MER5880BAS GM3868XUA MER5750AAA MER5870AAW MER5870ACW MEC5536BAB 7858XUW C8670RB 5898VRA 68-456757 L3878VRV CER3740AAH 68HN-6TVW FCE30500W 3868XRW-X CX8670TV MER6770ACQ 3888VRA A5898VRV CSE9600ACB CE38700AAQ MES5870AAC CX8670RB FCE4042W MER5730BAQ 68-4567-40 PER5715BAW CRE9830CDM 6896VVD MER6872BAB SCE30500B CHE9800BCM CRE9830BCB CRE7900ADE MER6870AAC AER1450AAH CE3878VRA CHE9800ACB 68-456751 666AJ-ESAW FCE30500B JER8850AAQ CER3760ACA CRE9600CDE A3637XRA 629.45766 A3889VRA MES5870ACW MER6770AAC 62946779790 C3888XRW 3888VVD MER5770ACQ L6898XYB CEA4D59TSV MER5770AAA CCR467B MER5870AAB 88FK-6 MER5720BAQ 62946776
62945779 CER3765AAC 68-4585-40 A5898XRB 7898VRA MER5730AAL CRE9900ACE 629.46775 666WJ-ESAW CSE9000DDE N3878VVD CEW4D59TSV JER8850AAW MER5770ACW G3868XRA MER6750AAB A8670PB MER6870ACC 667AJ-TSAW PER5705BAH JER8854BCS N3878XRW MER6871AAC CCE3400W CRE9600CDW MER6772BCS 3868XRW MER6870AAQ DCF4205BK CRE9600ACW CRE9800ACE CRE9800CDE SCE4340B CSE9000DDB JER8850BAB G3868XRW JER8850ACW A3878XRB SCE30600B CHE9830BCB N3878XRA MER5880BAQ CES3760AAA CE3878VRV EG9-71(*)579W MER5710AAQ CER3760BAH CER3760BGW MER5770AAW A3888VRV FCE4040W CE3537XRW
MER5870BAQ CCE3451W CE38700BCV H3657XRW MER5870BCS FCE4041B CRE9590CCL JER8750AAW CE3878XRB 6898VVD CHEA700BCE 7858XVA MER6770AAB MER5750BAB CER3760AAA CE3537XRA PER5710BAQ MER5775AAW MER6771AAC 5898VRV CEP3760AAB CEP3760AAW N3878VVV MER5750BAQ MER6769BAW CCE9300SS JER8850BAW X8670RB MEC5536BAW MER5730BAW EPG9-77A589GF CE3878VVV 62946799 CC3878VYV 68HA-6TVW PER5710BAC 7858XRW 3888VVV CER3760AAH CC3537XRA CCE3401B MER6750ACC 3888VRV-Z A88LK-6-R 8770RV MER5720BAF CRE9830BCR CER3740AAL CHE9800BCE CE38700BAT CRE9800BCB 62945766790 629.45769 MER6771AAQ CRE9600BCW
MER5755AAB FCE30510A CRE9800ADE CSE9000BCB CES3760AAQ 68HN-6TVW-SC CRE9600ACE 6898XVB CE38700AAV MER6870AAB CRE9600CCM 668AK-TSAW MER5870BAW 8670PV MER6772BCQ CCE9300BG CSE9000ADB MER1320BDW JER8750AAB A3888XRA 62945776 MER5870BCQ MER6770AAW MES5770ACW 89L-6 PER5702BAT CRE9830CDB CRE9600DDE MER5730AAA CCE3451B MER6772BAC MER6872BCW CCR466B GA3878XUW 6898XRB MER6772BCB CRE9830BCE CRE9600DDM MEP5770AAB C3888XRA MER5770BCB 62946795 629.46779 CX8670TB MEP5770AAW DCF4215AC CRE9900ACB CREA650ACW SCE30600W C8670PV 3888XPK 7898VAD A88LN-6-R FCE30610A
MES5770AAQ H3878XRA FCE30610B MER5730BGW 6294576 H3657XUW CRE9800CCB CCE3401Q N3878XVW MER5870AAQ 7898XVA PER5702BAH CREA750ACM BCRE955 MES5870AAA CE6898VVA MES5770ACB A3637XRW JER8849BCQ CRE9800DDM MER6871AAB CRE9800DDB MES5770AAW CSE9000ACE MER6750AAQ CRE9800CCE L3527XRB CER3760AAL MER6871AAQ CREA750ACE 8670RB L3878VVV CSE9000BCQ FCE4042B MES5870AAW CX8670RV L3878VYV A6898XRB H3878XVW CRE9800CCM MER5880BAW MER5780BAW MER6772BAB EPG9-77(*)589GF 62945765690 JER8850BAQ CEP3760AAA CC3537XRW MER5730AAQ MER6872BAS SCE30600WC MER5721BAF CER3760BAT X8670RV JER8850ACB 58HA-6TVW CRE9600CCE FCE30611WC 6898VVA A89L-6-R 88FN-6 CREA750ACB CE3878VVA 8670RV FCE30610W CER3760AAQ 3888XRB CRE9800CDB 7898XRA CCE3400B FCE30500A MER6770ACW SCE30600BC 62942979
8670PB DF456577 CSE9600ACE 3888VRV MER5710AAW MER5870AAA CSE9000BDB MER5870BAB 6896XVB MER6872BCB 88LN-6 FCE70610W 7858XVW L3878XRA CCR467W 62946796 DF456570 L6898VYV 62945766 MER5775AAQ CE3537XUW 3868XRA 7898VVV MER5780BAQ JER8750ACB 62945765790 JER8849BCW CVE3401W 7858XUA H3878XVB FCE70610B CE3878VVD CRE9600ADW 7898XRW 62946779 667WJ-TSAW CRE9800BCE 7898VAV 62945775 A8670PV 668AJ-ASAW A3888XRB JER8750ACW L3527WRV EG9-71A579W CSE9000CDB MER5770BAQ
Compare Best Deals – Oven Heating Element
Learn how to change a repair part for your appliance. See deals more product details, customer reviews, item conditions (new, used, or refurbished), shipping & handling information, exchange, return and customer satisfaction policy, and other details. There are a number of sellers offering this part online. You can see the lowest prices below.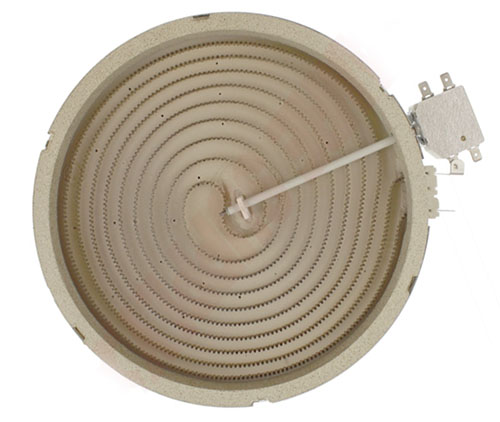 ==> Click Here to Check Best Prices on eBay! <==
Other Appliance Information
Further the Whirlpool W10823707 Oven Heating Element, there are many appliance parts offered on the market, like Cost to Replace Compressor In LG Refrigerator, LG Inverter Fridge Pcb Board Price, Dacor Convection Oven Parts, and Maytag Refrigerator Control Panel Problems. For more top home appliance brands, for instance, Crosley, you are able to find its products, and services on its website.
Other Home Appliance Parts:
Don't give up! Please feel free to leave your information in the comment section if you can not find the compatible item for your appliance model. We will search for the part and get back to you very soon. Good Luck!