GENUINE WPW10275049 Whirlpool Oven Range Radiant Surface Element Replacement Assembly Parts. Suits for YWEE730H0DS1 ICR555DW00 G9CE3675XB00 WFE361LVD0 IES426AS1 MES8880DS0 AER5844VAS0 WEE760H0DE0 KERS205TBL5 WFE364LVD0 MER7662WW2 WFE366LVB1 G7CE3055XB00 ICR555DB02 MER7664XW1 repair parts and others. Shop Today.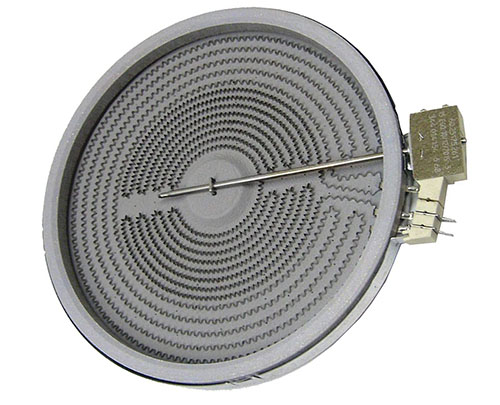 WPW10275049 Whirlpool Oven Range Radiant Surface Element
Part Number: WPW10275049
Replaces Part Number: W10275049 EAP11751668 W10173896 PS11751668 1874244 AP6018366
Fits Brands: Whirlpool, KitchenAid, Maytag, Amana, Jenn-Air
Product or Service Type: Oven Replacement Parts, Oven Heating Element, Whirlpool Oven Heating Element, Whirlpool Oven Replacement Parts, Whirlpool Oven Heating Element Replacement, Whirlpool Electric Oven Heating Element, Whirlpool Oven Bake Element, Whirlpool Oven Broil Element, Whirlpool Radiant Surface Element 1200W Range Radiant Surface Element with Limiter
Fits Appliance Types: 30″ Drop-in Electric Range, 30″ Electric Ceran Freestanding Range, 30″ Slide-in Electric Oven, 36″ Electric Built-In Cooktop
Price: See more item details and Check the Latest Price Below.
Fits Oven Models:
Check the right appliance replace part. This WPW10275049 Whirlpool Oven Range Radiant Surface Element fits the following models. Hit Ctrl-F to check your specific model as you see.
KECC605BSS00 WFE364LVQ0 WFE361LVS0 IEL730CS2 YMES8800FZ1 YWFE366LVB0 WFE361LVT0 KERS807SBL04 YWEE760H0DE0 IEL730CS1 WCE55US0HS01 KECC605BPW00 MER7662WQ3 WFE364LVB0 G7CE3635XB01 KECC602BBL00 JES8850CAB01 KESS907SWW05 JES9800CAR01 AER5844VCB0 W5CE3625AB00 YKESS907SS05 KERS205TSS4 WFE366LVS0 KECC667BBL00 MER7662WB3 ICR555DB01 MES8800FZ0 YKERS205TS5 KECC667BSS01 YMER7662WB2 MER7662WB0 WEE730H0DB0 WEE760H0DS0 YWFE361LVS0 YKESS907SS04 KESS907SWW06 MES8800FZ2 YKERS205TS4 KECC667BBL02 MER7662WW0 AER5844VCS0 JES8850CAS02 JEC4530YB00 G7CE3635XS00
YWEE730H0DW1 YIES426AS0 GY397LXUS03 AER5844VAB1 MER7664XB1 AER5844VAB0 IES426AS0 JEC4530YS00 AER5844VCB2 YWEE730H0DB0 AER5844VAS0 WFE366LVB1 MER7662WW3 WFE366LVT1 WCE55US0HB01 YWEE730H0DS0 YWEE760H0DS0 YGY399LXUB04 AER5844VCB1 WDE350LVQ02 GY399LXUQ05 WEE760H0DH0 AER6011VAS0 KESS907SSS05 MER7664XS1 WCE55US4HB00 YWFE361LVQ0 YKERS807SP04 YIEL730CS2 MER7662WQ1 WFE361LVD0 KERS205TWH4 MER7664XS0 IEL730CS0 JES9800CAS02 WFE364LVD0 ICR655DB01 KESS907SBL06 JES9900CCS00 AER6011VAB0 WEE760H0DE0 AER5844VCW1 KECC662BBL00 MER7664XS2 MER7662WT0 KECC605BBL00 JES9900CCW01 YGY397LXUQ05 WDE350LVS02 G7CE3635XS01 JEC4536BB00
YMER7662WB1 G9CE3074XB00 AER5844VAS1 G9CE3675XS01 YMER7662WS1 YMER7662WW0 KESS907XSP02 MER7662WW1 YGY397LXUS04 YIES426AS1 JEC3536BB00 G9CE3675XB00 KERS807SSS05 WCE55US0HB00 WFE361LVS1 YWEE760H0DH0 YMER7662WW2 YMES8800FZ0 WFE366LVQ0 WFE361LVQ1 G9CE3065XS01 AER5844VCS1 YIEL730CS0 GY397LXUB03 YMES8880DS0 AER5844VCW2 G9CE3675XB01 MER7662WS3 GY397LXUQ04 JES9800CAF01 GY399LXUB03 WFE366LVT0 WFE366LVQ1 JEC4536BS00 KECC662BSS00 MER7664XW1 JES8850CAS01 KESS907SSS06 YWFE366LVQ0 KERS205TSS5 MER7662WB2 KERS205TBT4 MES8880DH0 KECC667BBL01 JEC3536BS00 G7CE3635XP00 IES426AS1 WEE730H0DW0 G7CE3055XB00 GY399LXUS03 MER7664XB0 WFE366LVS1
YGY399LXUS04 YWFE361LVB0 WFE364LVT0 WEE730H0DS0 WFE361LVB1 JES9900CCB01 YMES8800FZ2 KERS807XSP02 YKESS907SB04 WFE361LVT1 WFE361LVD1 YMER7662WS2 KECC667BSS02 WFE366LVB0 KERS807XSP01 MER7662WS1 JES9800CAB01 WCE55US0HW00 KERS807SWW04 WFE364LVS0 KECC602BSS00 MER7662WW2 JEC4536YS00 G7CE3055XS00 MES8880DE0 G9CE3065XB00 ICR555DB02 WDE350LVB02 MER7662WS0 WCE55US0HS00 ICR655DB02 ICR555DB00 KERS205TWH5 KERS807SSS04 KESK901SSS08 JES8850CAF01 ICR655DB00 AER5844VAD0 MER7664XW0 G9CE3074XS00 YGY397LXUB04 G7CE3635XB00 YWEE730H0DW0 KERS205TBL4 AER5844VAW1 KESS907XSP01 WFE361LVB0 YWEE730H0DS1 WCE55US0HW01 YKESS907SP04
KECC662BPW00 YWFE366LVS0 KERS205TBL5 MER7664XW2 YMES8880DE0 WFE361LVQ0 MES8880DS0 ICR555DW02 G7CE3635XP01 G9CE3065XS00 YMER7662WB0 MER7662WQ2 MER7662WB1 JES9900CCS02 G9CE3065XB01 KESS907SBL05 ICR555DW00 AER5844VAW0 AER5844VCW0 KECC667BSS00 ICR555DW01 JEC4536YB00 MER7664XB2 YKERS807SS04 YIEL730CS1 G9CE3675XS00 AER5844VCS2 YMER7662WW1 AER6011VAW0 MER7662WS2 YMES8880DH0
Compare Best Prices – Range Radiant Surface Element
View features more product details, terms and conditions (new brand, used, or refurbished), shipping & handling information, parts warranty, and other information. There are a number of sellers selling this new part online. Please check the prices below.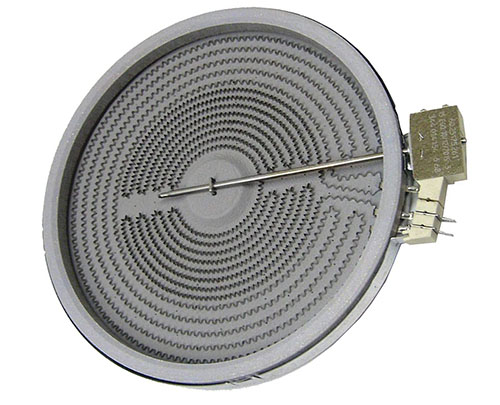 ==> Click Here to Check Best Prices TODAY! <==
Other Home Appliance Information
In addition to the WPW10275049 Whirlpool Oven Range Radiant Surface Element, there are other appliance parts offered on the market, covering Samsung Refrigerator Display Board, Whirlpool Refrigerator Adaptive Defrost Control, Control Board for GE Range, and LG Washer Control Board.
For more popular appliance brands, for instance, Electrolux, you can see its products, and services on the store online.
More Range Replacement Parts:
Don't give up! Please do not hesitate to leave your message in the comment box if you can not find the correct item for your appliance model. We will search for the part and give some advice to you soon. Thank you so much.