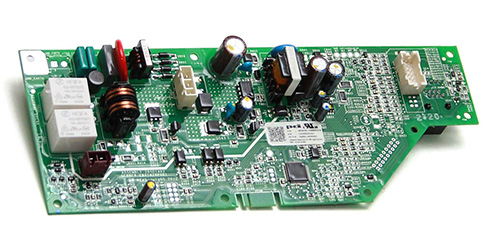 This is a new GENUINE electronic replacement part, GE Dishwasher Control Board WD21X22276. If your dishwasher would not start, then replacing the electronic main control board could solve the problem. Check your model and compare lowest price here!
GE Dishwasher Control Board WD21X22276
Product: Main Control Board for Dishwasher
Appliance Part: Dishwasher Electronic Replacement Parts
Part Number: WD21X22276
Compatible Brands: GE
Compatible Part Numbers: 4263633 AP5985823 PS11721500 EAP11721500 WD21X10500 WD21X10529 WD21X10531 WD21X20450
Fits GE Dishwasher Models:
This part fits GE dishwasher models ATD521, DDET575, GDF520, GDF540, GDF570, GDT530, GDT550, GDT580, GDT680, and more. Use Ctrl+F to find your model.
ADT521PGF0BS ADT521PGF2BS ADT521PGF4BS ADT521PGF4WS DDT575SGF0BB DDT575SGF0WW DDT575SGF2BB DDT575SGF2WW DDT575SGF4BB DDT575SGF4WW DDT575SGF5BB DDT575SGF5WW DDT575SMF0ES DDT575SMF2ES DDT575SMF4ES DDT575SMF5ES DDT575SSF0SS DDT575SSF2SS DDT575SSF4SS DDT575SSF5SS
GDF520PGD0BB GDF520PGD0CC GDF520PGD0WW GDF520PGD1BB GDF520PGD1CC GDF520PGD1WW GDF520PGD2BB GDF520PGD2CC GDF520PGD2WW GDF520PGD4BB GDF520PGD4CC GDF520PGD4WW GDF520PSD0SS GDF520PSD1SS GDF520PSD2SS GDF520PSF1SS GDF520PSF2SS GDF520PSF4SS GDF540HGD0BB GDF540HGD0CC GDF540HGD0WW GDF540HGD1BB GDF540HGD1WW GDF540HGD2BB GDF540HGD2WW GDF540HGD4BB GDF540HGD4WW GDF540HMF0ES GDF540HMF2ES GDF540HMF4ES GDF540HSD0SS GDF540HSD1SS GDF540HSD2SS GDF540HSF1SS GDF540HSF2SS GDF540HSF4SS GDF570SGD0BB GDF570SGF0BB GDF570SGF0CC GDF570SGF0WW GDF570SGF2BB GDF570SGF2CC GDF570SGF2WW GDF570SGF4BB GDF570SGF4CC GDF570SGF4WW GDF570SSF0SS GDF570SSF2SS GDF570SSF4SS
GDT530PGD0BB GDT530PGD0WW GDT530PGD1BB GDT530PGD1WW GDT530PGD2BB GDT530PGD2WW GDT530PGD4BB GDT530PGD4WW GDT530PSD0SS GDT530PSD1SS GDT530PSD2SS GDT530PSD4SS GDT550HGD0BB GDT550HGD0WW GDT550HGD1BB GDT550HGD1WW GDT550HGD2BB GDT550HGD2WW GDT550HGD4BB GDT550HGD4WW GDT550HSD0SS GDT550HSD1SS GDT550HSD2SS GDT550HSD4SS GDT580SGF0BB GDT580SGF0WW GDT580SGF2BB GDT580SGF2WW GDT580SGF4BB GDT580SGF4WW GDT580SGF5BB GDT580SGF5WW GDT580SMF0ES GDT580SMF2ES GDT580SMF4ES GDT580SMF5ES GDT580SSF0SS GDT580SSF2SS GDT580SSF4SS GDT580SSF5SS GDT680SGH2BB GDT680SGH2WW GDT680SGH4BB GDT680SGH4WW GDT680SSH2SS GDT680SSH4SS
How To Replace Dishwash Main Control Board
Watch this video, created by RepairClinic.com. The video shows simple and easy step-by-step instructions on how to replace the electronic control board for dishwasher.
Tools Needed:
1/4" socket or nut driver
5/16" socket or nut driver
Pliers
Compare Lowest Prices – GE Dishwasher Control Board WD21X22276
Read more product details of the Control Board WD21X22276 for dishwasher. View more shipping information, warranty & return policy, and compare lowest prices on eBay here!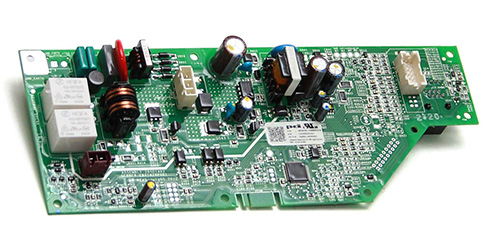 More Information
In addition to the GE Dishwasher Control Board WD21X22276, you can find more control boards for dishwasher, GE dishwasher control boards, and other GE dishwasher replacement parts.
If you are looking for parts for other major home appliances, such as washer, refrigerator, dryer, oven, or microwave, there are a number of suppliers offering these parts online. You may check your model, find the part, and compare best prices here!
Please do not hesitate to contact us if you need help.