Buy High-Quality Home Appliance Range/Oven/Stove Replacement Parts – GE WB24T10146 Electric Range Burner Control Switch. Compatible with JB640DF5WW PB969DP2BB JB870TF2WW JCBP65DM2WW JB850DP2BB JB625GK4SA JBS60DF1WW JBS60RK3SS electric range models and more. Shop low prices.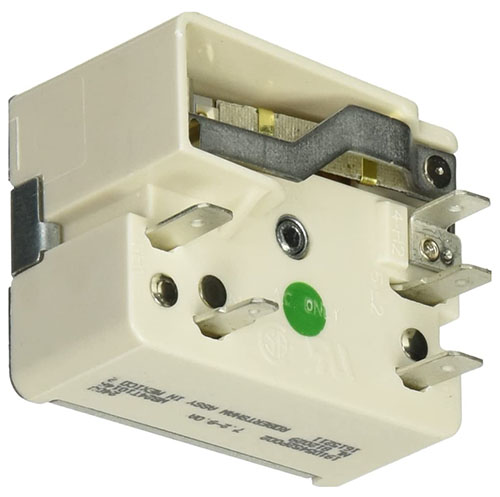 GE WB24T10146 Electric Range Burner Control Switch
Product: GE Flat surface control element LF WB24T10146
Part Number: WB24T10146
Replacement Parts: 191D5452P002 1473851 AP4343851 PS1765836 EAP1765836
Fits Brands: GE, General Electric
Type: Electric Stove Oven Range Burner Control Switch Replacement Parts
Item Location: Milledgeville, Georgia, United States
Ship To: United States
Policy: 30-day returns. Buyer pays for return shipping
Condition: Used
Price: US $11.99
Read more descriptions and Get the Lowest Price Below.
Fits Range Models:
This WB24T10146 can be used for the following GE electric range models. Hit Ctrl-F to check your specific model as shown.
JBP66MN1BS PB969DP1BB PB975ST1SS JCB850SR1SS JB400SP2SS PCB909SP1SS JB400SP3SS JB640DF6WW JB640SR2SS JCBP62DM1WW JB625GK5SA PB969DP4BB JCBP66SM1SS JB850DP2WW JBS60RK3SS JBP84DM1BB PCB969SP3SS JB620SR1SS JB400DP3BB JCBP84SM2SS JB640SR7SS JB640SR8SS JB640DR6WW JB400DP6BB PB930SH2SS JB855DP2BB JB670DP3BB ECBP82SM1SS PCB969DP1BB JBS55MM5BS JBP66SM4SS PCB909DP1BB JBS55SM1SS JB750DF4CC JBS60RF3SS PB975SP3SS PB975TP1WW JB670SP4SS JBP62DM4WW JB840DP2BB JB870TF4WW JBP66DM5CC
JB640DR5WW EER2001M01SS JCBP66SM2SS JB750DF4BB JCBP66DM2WW JB640DF2CC JCBP66DM2BB JB640DF1BB JBP66DM2CC JB850SP1SS JBS55MM4BS PB975DP2BB JBS60DK5WW ECBP82DM1WW JBP66MN5BS JB640DIR5BB EER2002M02BS JBS55SM4SS JB640DR3BB JB750EF3ES JB400DP6WW JB620BR3WH JB400SP5SS JBP89SM1SS JCBP65DM2WW JB750EF2ES JB620SR2SS JBP66DM2WW PB930SJ4SS JB850DP3WW JB870TF3WW JB640DIR5WW JCBP62DM2WW JBS60DF4BB JBP66DM3BB JB750SF1SS PB915TT1CC JB620BR4WH JB640MP2BS JBP66DM6WW JB870TF2WW JB620GR4SA JBS55DM4WW JB840TP1CC JB400SP7SS JB400SP6SS JBS60DK2WW PB910DP4BB
PB910TP1WW JBS60DF3WW JB840TP2WW JB625DK2WW JB625GK2SA JB630DF1BB PB975TP2WW JB630DF1WW JBP62DM2WW PB930DF1BB JBS55SM5SS JCBP65SM2SS JB750DF2BB PCB975SP4SS JBS55DM6BB JBP66DM6BB JB630DF4BB JB640DR4BB JB870SF2SS JB670DP2BB JB750SF2SS PB980SJ5SS JB620DR4BB JCB850SR2SS JCB850DR2WW JB870DF4BB JBP65DM2WW PCB909DP2BB JB400DP2WW JB750SF4SS JB690DN4BB JBP84TM2WW JB620DF1WW PB975DT1BB JBS60DK2BB JBP66SM6SS JB840TP3CC JB640DIR4WW JB400DP1WW JB840SP1SS JBS60DK3WW JB690DN2WW JBS55DM1BB JB640DR6CC JB640DIR2WW PCB969SP1SS JB400DP4WW JBP66DM1BB JB870DF1BB JBS55DM3BB JB840TP3WW JBP65DM2BB JB670SP3SS PB915DT1BB
==> Click Here to Compare Prices! <==
JBP62DM5WW JB850DP1WW JB850SP2SS JB640DR3CC JB750EF1ES JB620DF2BB JB640SP2SS JBP65MM2BS PB969SP3SS JB640SIR5SS PB969SP2SS PCB969DP3BB JB625DK3BB PB980SJ2SS JB640RF1SS JBP66SM3SS PB950SF4SS PCB975DP2WW JBS60DF1BB JB640MR1BS JB625GK3SA JB400SP4SS PB910TP3WW JB640SF6SS JB640MR4BS JB620SR3SS JBP89TM2WW JB620GR1SA JB640DR3WW EER2000M01WW JCBS55DM2WW JB620DR5WW EER2000M02WW JB400DP4BB PCB975DP1WW ECBP82DM2WW JBP62BM1WH PB910TP2CC JB640DIR6BB PB910DP1BB JB630RF1SS JB400SP8SS JB630DF2BB JB620GR2SA JB620GF2SA JB640DR5BB JCBP65MM2BS
JB640SF1SS JB640SP1SS JBP64DM2CC JB850SP4SS PB930SJ3SS JBS65RF1SS JB640DR1BB JB630RF4SS JB640DF2BB JB855DP2WW JB620DR3BB PCB975DP2BB JBP84SM2SS JB620GF1SA PB930DF2BB PB950SF1SS JB625RK5SS JBP62SN1SS PCB980SJ5SS JB855SP3SS JB855DP1BB JB640DF1WW JBS60DF2BB PCB975DP4WW JB625DK5WW JBP66SM9SS JB620GR3SA JBP66DM3WW JB625GK1SA PB975DP3BB JBS55DM3WW JBP84SM1SS JB640DR2BB JB400DP2BB JBS60DK1BB JBP65DM1WW PB915TT1WW JB620SR4SS JB620DR5BB JB640DN1WW PB930SL3SS PB930DH3BB JBS60DF4WW JBS55SM7SS JB750DF3WW JB625DK1WW JB630DF2WW JBP89SM2SS JCBP84DM2BB PB930SH3SS JB855DP4WW PB955SF1SS PB910TP3CC JB870DF2BB JBS60DF1WW PB975SP4SS JB750DF1WW JBP62BM3WH JCBP85DM1WW PCB975DP4BB JBP66MN6BS JB640SF5SS PB910DP2BB PB910SP4SS JB620RF4SS JCBP85SM2SS JB870TF1WW JB400SP1SS
JBP66SM5SS JCBP84DM1BB JB640DN1CC JB690DN3BB JBS55SM9SS PB930SL2SS JB620DR2BB PCB969DP2WW PB930DH1BB JBP66DM6CC JBS60RK5SS JB670DP2WW JB750DF3CC JBS60RF2SS JBS55DM5WW JB400DP3WW PCB969DP3WW JB855SP4SS JBS60DK4BB JBP65SM2SS JBP65DM1BB JB850DP4BB JB870DF3BB JBS55SM2SS JB620DF1BB PB915DT2BB PCB980SJ2SS PCB909DP3BB JB620DF2WW ECBP82SM2SS JB640SIR6SS JBS60RK2SS JB850DP4WW PCB969DP1WW JB620RF2SS JB855DP4BB JB690DN3WW JB640DR6BB JB640SR1SS JB630DF4WW JB750SF3SS JBS60RF1SS JBP62DM2BB JB670DP3WW PB975TT1WW PB930DH2BB JB710TT1WW JCBP66DM1WW PB910TP2WW JBS60RF4SS JB640DP1WW JB670SP2SS JB640DR4WW PCB980SJ1SS JB640DR4CC JBP66SM2SS PB969SP1SS JB640DR1WW JBS55DM2CC PB969SP4SS
JB625DK1BB JBP64DM2WW JBP64DM1WW JB690DN1BB JB625GK4SA PCB909DP1WW JB640SR4SS PB969DP3BB JB850DP2BB JCBP65SM1SS JB640DR1CC PB930SL1SS JBS55DM6WW JBS60RK4SS JB620GR5SA JB400DP1BB EER2000M02BB JB750DF3BB EER2000M01BB JBP62SN2SS JBS60DK4WW JBP62BM2WH JCB850DR1WW JB620BR5WH JBS55DM4BB JB630RF5SS EER2000M01CC JB620DR2WW JBP66DM5WW JCBP85SM1SS PCB909DP2WW PB930SF1SS PB910TP4WW PB975TP3WW JB620SR5SS PCB969SP2SS JB640DF6CC JBP84DM2BB JB840TP1WW PCB975DP3WW JBP66DM4CC JB620SR6SS JB630RF2SS JB640DF2WW JB630DF5BB JBP84TM2CC JCBP66DM1BB JB750DF4WW JB855DP3BB PB980SJ1SS JB870SF1SS PB915ST1SS JB855SP2SS JBP62BM5WH JB840DP1BB JB750DF1BB JB750DF2WW PB970SP1SS JB640SF2SS JBP62DM3WW PB910TP4CC
PB930TH3WW JBS55DM2BB JB640DF5WW PCB980SJ3SS JB625DK4WW JB400DP5WW JBP66DM4BB JBS60DF3BB JB640MN1BS JBS55DM2WW JBP66DM4WW JBS55DM1CC JCBP65MM1BS EER2002M01BS PCB909SP2SS JB640DP1BB JB640DP1CC JB750DF2CC JB640MP1BS JB640MR2BS PB930SJ1SS JB620DF4WW PB975DP1BB JB640SR6SS JBP66DM1CC JB625RK2SS PB980SJ4SS EER2000M02CC JB400DP5BB JCBS55DM1WW PB930SH1SS JB625RK3SS JB640MR3BS JB620RF1SS JB640SN1SS JBP64DM1CC JB670SP5SS JB870SF4SS JB640DR2CC PCB975SP5SS JBS55MM3BS JB640DR2WW JB840SP2SS JB690DN1WW JB640DF1CC JB640SR3SS PB930SJ2SS JB840SP3SS JB750DF1CC JBP84TM1CC JB855SP1SS JB670DP1WW PCB909DP3WW JB620SR7SS JCBP85DM2WW
JBP66DM3CC JB630DF5WW JBP66MN3BS JBS55SM3SS JB850DP1BB PB975SP1SS JCBP84SM1SS JB640DN1BB PB910SP3SS PCB975ST1SS JBP89DM1BB JBS55SM6SS JBP66DM1WW PCB980SJ4SS JB620DR3WW PB910TP1CC JB640DF5BB JB640SR5SS JB855DP1WW PB910SP1SS JBP66DM5BB JB620DR1BB JB670DP1BB JB625DK3WW JB640SF3SS JBP66DM2BB JB750EF4ES JBP62BM4WH PCB975DP1BB JB620DR1WW JB640DF6BB JBP66MN2BS JCBP84DM1WW JB640MR5BS JB620DF4BB JB840TP2CC JB620DR4WW JBP65MM1BS PCB975SP2SS JB850SP3SS JBP89TM1WW PCB975DP3BB JB855DP3WW JB690DN4WW JBS60RK1SS JBP65SM1SS JBS55SM8SS JBP66SM7SS JB640DF5CC JB625DK4BB PB950SF2SS PB930TH1WW JBS60DK5BB PB975SP5SS
PB975SP6SS PCB909SP3SS JB640SIR8SS JB690DN2BB JBP66MN4BS JB625RK4SS JB640DIR3WW EER2001M02SS JB670SP1SS JBP62DM3BB JBP66SM1SS JBP89DM2BB PB969DP2BB JCBP84DM2WW PB915TT2WW PB930TH2WW JBS55DM1WW JB640DIR1WW JBS55MM2BS PB910SP2SS JB625RK1SS PB980SJ3SS JB640SIR7SS JBS60DK1WW JBS60DF2WW JB640DR5CC JBP84TM1WW JB850DP3BB JBS55DM5BB PB910DP3BB PCB975SP3SS JB640DIR6WW JB625DK5BB JB640DIR4BB JB710ST1SS PCB975SP1SS JCBP65DM1WW JB620GF4SA PB915TT2CC JB625DK2BB JBS60DK3BB PCB950SF4SS JBP66SM8SS
Compare Best Deals
Read more GE oven part WB24T10146 product description, item conditions, shipping & handling options, exchange, return & customer satisfaction policy, and payment available options. There are a number of sellers selling this new or used part on the market. Please check the prices below.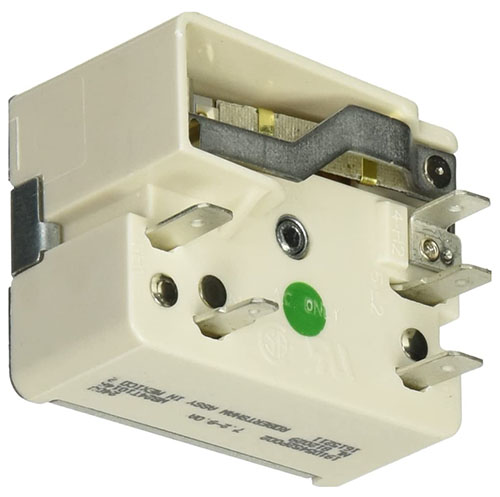 ==> Click Here to Compare Prices! <==
More Information
Furthermore the GE WB24T10146 Electric Range Burner Control Switch, there are a number of home appliance replacement parts offered on the market, like washer drive pulley, refrigerator door gasket, and other ice maker parts. You are able to view other appliances and parts on the Internet.
Please do not hesitate to contact us if you have any problems with looking at the correct part for your appliance model. We will find the part and get back to you very soon. Repair It Now!
Other Parts: