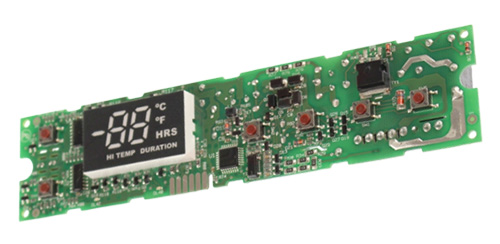 This is a new GENUINE home appliance replacement part, Frigidaire Freezer Main Control Board 297235200. If your unit will not work, then replacing the electronic control board could solve the problem. Check your specific model, find the right part, and compare lowest price here.
Frigidaire Freezer Main Control Board 297235200
Product: Main Control Board for Freezer
Appliance Part: Freezer Electronic Replacement Parts
Part Number: 297235200
Compatible Brands: Frigidaire
Compatible Part Numbers: 297241900 297241901 297241906 297241907 297241911 297366300 297366301 297366306 4591086 AP6333303 PS12364239 EAP12364239
Fits Frigidaire Freezer Models:
This part fits the following Frigidaire freezer models. Use Ctrl+F to find your specific model.
FFH17F7HWA FFH17F7HWC FFH17F7HWD FFH17F7HWF FFH17F7HWG FFH17F7HWH FFH17F7HWJ FFU14F7HWB FFU14F7HWC FFU14F7HWD FFU14F7HWE FFU14F7HWF FFU14F7HWG FFU14F7HWH FFU14F7HWJ FFU14F7HWK FFU14F7HWL FKFH21F7HWA FKFH21F7HWB FKFH21F7HWC FKFH21F7HWD FKFH21F7HWE
GLFH17F8HBD GLFH17F8HWA GLFH17F8HWB GLFH17F8HWC GLFH17F8HWD GLFH17F8HWE GLFH17F8HWF GLFH17F8HWG GLFH17F8HWH GLFH17F8HWK GLFH17F8HWL GLFH17F8HWM GLFH21F8HBA GLFH21F8HWA GLFH21F8HWB GLFH21F8HWC GLFH21F8HWD GLFH21F8HWE GLFH21F8HWG GLFH21F8HWH GLFH21F8HWJ GLFH21F8HWM GLFH21F8HWN GLFH21F8HWP GLFU21F8HWG
LFFH17F7HWB LFFH17F7HWC LFFH17F7HWD LFFH17F7HWE LFFH17F7HWG LFFH17F7HWH LFFH17F7HWK LFFH21F7HWA LFFH21F7HWC LFFH21F7HWD LFFH21F7HWE LFFH21F7HWG LFFH21F7HWH LFFH21F7HWJ LFFH21F7HWK LFUH21F7LM0
Compare Lowest Price
Read more product details of the electronic control board for freezers. View shipping information, customer service details, warranty & return policy, and check lowest price on eBay here.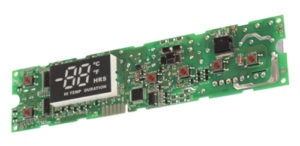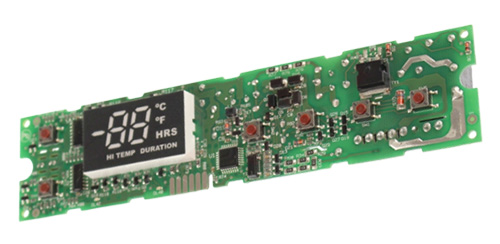 More Information
In addition to the Frigidaire Freezer Main Control Board 297235200, you can find more control board parts for Frigidaire, electronic main controls for freezers, and Frigidaire freezer replacement parts. If you are not quite sure exactly what part you need for your appliance, please do not hesitate to contact us at any time.
Other Appliance: