Buy Best Price WP9759091 Whirlpool Range Gas Pressure Regulator Assembly Parts. Replaces YKDRP407RS00 KGCP463KSS01 KDRP407HSS12 KGCP487JSS08 KGCP487JSS2 KGCV465MSS03 KGCP487JSS07 KGCP462KSS02 parts and more. Order Now.
WP9759091 Whirlpool Range Gas Pressure Regulator
Part Number: WP9759091
Replaces Part Number: AP6014002 EAP11747235 PS11747235 WP4455157 4439281 9759091 4453033 4455157
Compatible Brands: KitchenAid, Whirlpool
Item Type: Oven Range Gas Replacement Parts, Whirlpool Range Pressure Regulator, KitchenAid Range Pressure Regulator
Product Price: Read more information and Compare the Best Prices Below.
Fits Models:
The WP9759091 Whirlpool Range Gas Pressure Regulator can be used for the following models. Press Ctrl-F to check your appliance model as indicated.
KGCP484KSS0 KDRP462LSS0 KGCU462VSS01 YKDRS407VS00 KGCP482KSS1 JGCP436WP01 KGCP462KSS01 KDRP487MSS01 KGCV465MMT02 KGCP482KSS03 KDRP407HBU09 YKDRP467RS01 KDRP463LSS05 KGCP483KSS02 JGCP536WP01 KGCP463KSS01 KDRP767RSS00 KGCU482VSS00 YKDRP407RS00 KDRP467KSS0 KDRP707RSS00 KDRP407HSS3 KDRP463LSS04 KGCP467JTL0 KGCP487JSS06 KGCP467HSS0 KGCU463VSS00 KGCP487JSS3 YKDRP767RS00 KGCP467HSS1 KGCU484VSS01 KGCP467JSS04 JGCP548WP00 KGCP467JTL2 KGCU483VSS00 KGCU462VSS00 JGCP548WP01 KDRP467KSS09 KDRP467KSS02 KDRP467KSS04 YKDSS907SS00 KDSS907SSS00 KDRP463LSS02 KGCU484VSS00 KGCV465MMT00 KGCP462KSS02 KDRP407HBU10 YKDRP467RS00 KGCP482KSS0 KGCP463KSS04 KGCP483KSS05 KDRP487MSS00 KGCU482VSS01 KGCU407VSS00 KGCP462KSS03 KDRP487MSS02 KDRP462LSS08 KGCV465MMT03 KGCP484KSS04 KDRP463LSS0 KDRP407HSS06 KDRP407HSS09 JGCP430WP00 KGCP467JSS05 KDRP467KSS03 KGCV465MSS00 KGCP487JSS07 KDRP407HSS10 KGCV465MSS03 KDRP467KSS07 KDRP407HSS12 KGCP463KSS03 KDRP407HSS1 KDRP462LSS04 KGCP483KSS0 KGCP467JSS06 KGCP463KSS0 JGCP436WP00 KDRP462LSS07 JGCP536WP00 KGCP484KSS03 JGCP430WP01 KGCP482KSS04 KGCP483KSS04 KDRP487MSS03 KGCV465MSS02 KGCP484KSS05 KDRP407HSS2 KGCU467VSS00 KGCU463VSS01 KGCP463KSS05 KGCP487JSS2 KDRP463LSS07 KGCP462KSS04 KDRP707RSS01 YKDRP707RS00 KDRP407HSS08 KGCP487JSS08 KDRP463LSS08 KGCP467JSS2 YKDRS807SS00 KDRP467KSS05 KGCP487JSS0 KGCP467JSS07 KGCP462KSS0 KGCP483KSS03 KDRP767RSS01 KDRS807SSS00 KGCU407VSS01 KGCP482KSS05 KGCP483KSS01 KGCU483VSS01 KGCP484KSS02 KDRP462LSS05 KGCP462KSS05
Compare Lowest Prices
Study how to fix a replacement part for your appliance. Look at more product details, customer reviews, terms and conditions (new, used, or refurbished), shipping & handling options, exchange, returns & refund policy, and payment methods. Many sellers promote this new or used part at the store online. You can see the prices below.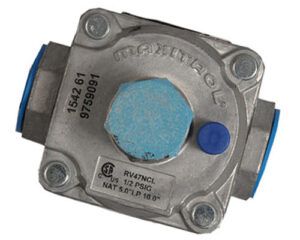 ==> Click Here to Check Best Prices Today! <==
More Information
On the Internet, many sellers sell a wide range of home appliance replacement parts, for instance, Maytag Washer Drive Motor Replacement, Whirlpool Washer Transmission Parts, Maytag Bravos Dryer Control Board Replacement, and Dishwasher Pump Repair Cost, also including the WP9759091 Whirlpool Range Gas Pressure Regulator. For other popular appliance brands, for instance, Crosley, you can see its products, parts, and services on the Internet.
More Appliance Parts:
Don't wait! If you have any problem with searching for the correct part for your new or used appliance model or have any message, please leave your message in the comment section below. We will find the part and give some advice to you soon. Many Thanks.