Oven/Stove/Range Main Control Board
The range/oven/stove main control board displays the time of day and manages the oven bake, broil, and self-cleaning functions.
If your oven or range won't heat, test or diagnose your oven's heating elements and verify that the oven is receiving power before replacing the electronic control board.
Main Control Board Timer 316455400 for Frigidaire Oven
Product: Electronic Main Control Board Timer PCB Assembly
Appliance Part: Oven Range Replacement Assembly Part
Part Number: 316455400
Compatible Part Numbers:
1194732
316222801
316222803
316222807
316455500
316222803R
316455400R
AP3956392
EAP1528267
PS1528267
Compatible Brands:
Crosley
Frigidaire
Gibson
Kenmore
Tappan
White-Westinghouse
Fits Frigidaire Oven Models:
CFEF3007LBA CFEF3007LBB CFEF3007LBC CFEF3007LBD CFEF3007LBE CFEF3007LWA CFEF3007LWB CFEF3007LWC CFEF3007LWD CFEF3007LWE CFEF3007LWF CFEF3011TSA CFEF3011TWA CFEF3012LWA CFEF3012LWB CFEF3012LWC CFEF3012LWD CFEF3012PBA CFEF3012PBB CFEF3012PBC CFEF3012PBD CFEF3012PBE CFEF3012PWA CFEF3012PWB CFEF3012PWC CFEF3012PWD CFEF3012PWE CFEF3012TWA CFEF3012TWB CFEF3012USA CFEF3012UWA CFEF3012UWB CFEF3043RSA CFEF3043RSB CFEF3043RSC CFEF3043RSD CFEF3051TSA CFEF3051TSB CFEF3051TWA CFEF3051TWB CFEF3052TSA CFEF3052TSB CFEF3052TSC CFEF3052TWA CFEF3052TWB CFEF3052TWC CFEF312FBA CFEF312FBB CFEF312FQA CFEF312FQB CFEF312FSA CFEF312FSB CFEF312GBA CFEF312GBB CFEF312GBC CFEF312GQA CFEF312GQB CFEF312GSA CFEF312GSB CFEF312GSC CFEF316FSA CFEF317GSA CFEF317GSB CFEF317GSC CFEF320GSA CFEF320GSB CFEF320GSC CFEF325GSA CWEF3007TWA CWEF3007TWB
FEF326ABA FEF326ABB FEF326ABC FEF326ABE FEF326ABF FEF326ABG FEF326ABH FEF326ABK FEF326ABL FEF326ABM FEF326AQA FEF326AQB FEF326AQC FEF326AQD FEF326AQE FEF326AQF FEF326AQG FEF326AQH FEF326AQK FEF326AQL FEF326AQM FEF326ASA FEF326ASB FEF326ASC FEF326ASD FEF326ASE FEF326ASF FEF326ASG FEF326ASH FEF326ASJ FEF326ASK FEF326ASL FEF326ASM FEF326AUA FEF326AUB FEF326AUC FEF326AUE FEF326AUF FEF326AUG FEF326AUH FEF326AUJ FEF326AWA FEF326AWB FEF326AWC FEF326AWE FEF326AWF FEF326AWG FEF326AWH FEF326AWJ FEF326AWL FEF326AWM FEF326FBA FEF326FBB FEF326FBC FEF326FBD FEF326FBE FEF326FBF FEF326FQA FEF326FQB FEF326FQC FEF326FQD FEF326FQE FEF326FQF FEF326FSA FEF326FSB FEF326FSC FEF326FSD FEF326FSE FEF326FSF FEF326FWA FEF326FWB FEF326FWC FEF326FWD FEF329DBA FEF329DBB FEF329DQA FEF329DQB FEF329DQC FEF329DSA FEF329DSB FEF329DSC FEF329EBB FEF329EBC FEF329EBD FEF329EQB FEF329EQC FEF329EQD FEF329ESB FEF329ESC FEF329ESD FEF336ASA FEF336ASB FEF336ASC FEF336ASD FEF336ASE FEF336ASF FEF336ASH FEF336ASJ FEF336ASK FEF336ASL FEF336ASN FEF336ASP FEF336BCB FEF336BCC FEF336BCD FEF336BCE FEF336BCF FEF336BCG FEF336BCH FEF336BCJ FEF336BCK FEF336BCL FEF336BCM FEF336ECA FEF336ECB FEF336ECC FEF336ECD FEF336ECE FEF336ECF FEF336ECG FEF336ECH FEF336ECJ FEF336ECK FEF336ECM FEF336ECX FEF336ESA FEF336ESB FEF336ESC FEF336ESD FEF336FMA FEF336FMB FEF336FMC FEF336FMD FEF336FME FEF336FMF FEF339ESA FEF339ESB FEF339ESC FEF339FSA FEF339FSB FEF339FSC FEF339FSD FEF339FSE FEF339LCA FEF339LCB
FFEF3011LBA FFEF3011LBB FFEF3011LBC FFEF3011LBE FFEF3011LBF FFEF3011LBG FFEF3011LBH FFEF3011LWA FFEF3011LWB FFEF3011LWC FFEF3011LWD FFEF3011LWE FFEF3011LWF FFEF3011LWG FFEF3011LWH FFEF3011RSA FFEF3011RSB FFEF3012LSA FFEF3012LSB FFEF3012LSC FFEF3012LSD FFEF3012LSE FFEF3012LSF FFEF3012LSG FFEF3012LWA FFEF3012LWB FFEF3012LWC FFEF3012LWD FFEF3012TBA FFEF3012TBC FFEF3012TWA FFEF3012TWC FFEF3012UBA FFEF3012UBB FFEF3012UWA FFEF3012UWB FFEF3012XSA FFEF3012XSB FFEF3013LBA FFEF3013LBB FFEF3013LBC FFEF3013LBD FFEF3013LBE FFEF3013LBF FFEF3013LBG FFEF3013LBH FFEF3013LBJ FFEF3013LBK FFEF3013LMA FFEF3013LMB FFEF3013LMC FFEF3013LMD FFEF3013LME FFEF3013LMF FFEF3013LMG FFEF3013LWA FFEF3013LWB FFEF3013LWC FFEF3013LWD FFEF3013LWE FFEF3013LWF FFEF3013LWG FFEF3013LWH FFEF3013LWJ FFEF3013LWK FFEF3013XWA FFEF3043LSA FFEF3043LSB FFEF3043LSC FFEF3043LSD FFEF3043LSE FFEF3043LSF FFEF3043LSG FFEF3043LSH FFEF3043LSJ FFEF3043LSK FFEF3043LSM FFEF3043LSN FFEF3043LSP FFEF3043LSR FFEF3051TBA FFEF3051TBB FFEF3051TBC FFEF3051TSA FFEF3051TSB FFEF3051TSC FFEF3051TWA FFEF3052TBA FFEF3052TBB FFEF3052TBC FFEF3052TDA FFEF3052TSA FFEF3052TSB FFEF3052TSC FFEF3052TSD FFEF3052TSE FFEF3052TSF FFEF3052TWA FFEF3052TWB FFEF3052TWC
LFEF3011LBA LFEF3011LBB LFEF3011LBC LFEF3011LBD LFEF3011LWA LFEF3011LWB LFEF3011LWC LFEF3011LWD LFEF3052TFA LFEF3052TFB LFEF3052TFC LFEF3052TFD LFEF3052TFE
How to Replace Range Oven Control Board 316455400
Watch this video, created by AppliancePartsPros and learn how to replace the 31645540 control board for Range/Oven/Stove.
Follow these simple step-by-step instructions to replace the Stove/Range/Oven Control Board 316455400 on Electrolux, Frigidaire, Gibson, Kelvinator, Westinghouse, Sears, and Kenmore Ranges.
---
Check Lowest Price
Frigidaire Oven Range Electronic Main Control Board 316455400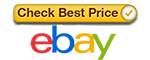 ---
More Information
In addition to Frigidaire Oven Range Electronic Main Control Board 316455400, find more parts for Frigidaire, oven parts, or other main control board. If you need more information or have any message, please feel free to contact us by filling the comment below.