Special Price Bosch Replacement Parts Dishwasher Heat Pump 12008381. Replaces PS11724988 EAP11724988 AP5984938 repair parts and more. Buy Here!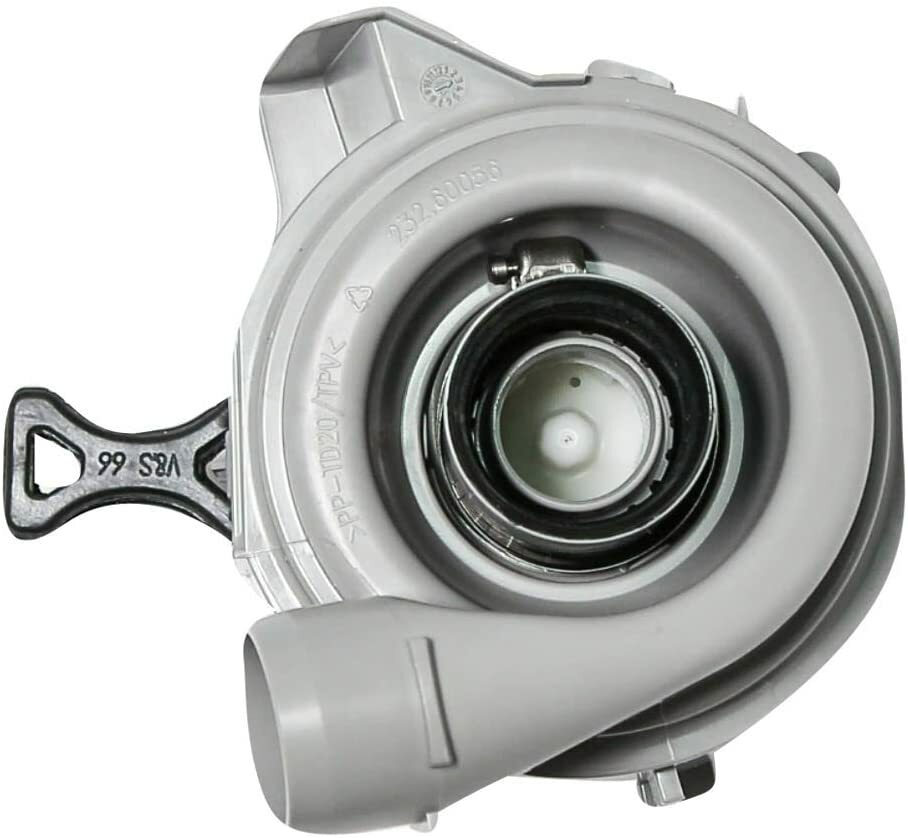 Bosch Replacement Parts Dishwasher Heat Pump 12008381
Item: NEW GENUINE OEM Bosch 12008381 Heat Pump
Part Number: 12008381
Replacement Part No: PS11724988 EAP11724988 AP5984938
Fits Brands: Bosch, Thermador
Item Type: Dishwasher Replacement Parts, Dishwasher Heat Pump and Motor Parts
Item Location: Fort Myers, Florida, United States
Ship To: United States, Canada, United Kingdom, China, Mexico, Germany, Japan, Brazil, France, Australia, Russian Federation, Denmark, Romania, Slovakia, Bulgaria, Czech Republic, Finland, Hungary, Latvia, Lithuania, Malta, Estonia, Greece, Portugal, Cyprus, Slovenia, Sweden, Korea, South, Taiwan, Thailand, Belgium, Hong Kong, Ireland, Netherlands, Poland, Spain, Italy, Austria, Israel, New Zealand, Philippines, Singapore, Switzerland, Norway, Saudi Arabia, United Arab Emirates, Qatar, Kuwait, Bahrain, Croatia, Republic of, Malaysia, Chile, Colombia, Dominican Republic, Guatemala, Turks and Caicos Islands, Bangladesh, Egypt, French Guiana, Guernsey, Gibraltar, Iceland, Jersey, Liechtenstein, Sri Lanka, Luxembourg, Monaco, Macau, Maldives, Oman, Peru, Pakistan, Paraguay, Vietnam, Uruguay, Montserrat
Policy: 30-day returns. Buyer pays for return shipping
Condition: New
Product Price: US $100.99
See more part descriptions and Check the Price Below.
==> Click Here to Compare the Lowest Prices on eBay Today! <==
Fits Dishwasher Models:
Find the correct appliance replacement item. The Dishwasher Pump and Motor 12008381 Parts can be used for the following Bosch and Thermador models. Hit Ctrl-F to check your appliance model as you see.
SHXM63W55N/01 SHP65T56UC/09 SHP7PT55UC/07 SHP68T55UC/09 SHSM63W55N/01 SHE68T55UC/07 SHP65TL5UC/09 SHE53TF5UC/07 SHE65T55UC/07 SHPM65W56N/01 SHE53TF2UC/09 SHX53T55UC/07 SHX863WD5N/10 SHXN8U55UC/07 SHXM78W55N/10 SHP68TL5UC/07 SHE3ARF5UC/22 SHE68T55UC/09 SHPM65W55N/10 SHXM63WS5N/01 SHE53TF2UC/07 SHP65T52UC/07 SHX7PT55UC/07 SHP68TL5UC/09 SHE863WF5N/01 SHS863WD2N/10 SHP65TL5UC/07 SHS5AVF5UC/22 SHP68T55UC/07 DWHD440MFP/07 SHE65T52UC/09 SHE65T56UC/07 SHE7PT52UC/07 SHV53T53UC/07 SHP865WF2N/01 SHE65T55UC/09 SHXN8U55UC/09 SHE7PT56UC/07 SHX863WB5N/01 SHVM63W53N/01 SHE3AR72UC/22 SHX65T55UC/09 SHE53T52UC/07 SHX68T55UC/09 SHP88PW55N/01
SHE878WD6N/01 SHP53T55UC/07 SHS5AVF2UC/22 SHP65T52UC/09 SHE53T52UC/09 SHXM78W55N/01 SHX3AR72UC/22 SHX68T56UC/07 SHP53T55UC/09 SHPM78W54N/01 SHX68T55UC/07 SHE53T56UC/07 SHE53TF5UC/09 SHX88PW55N/01 SHSM63W52N/01 SHV863WD3N/01 SHP65T56UC/07 SHXM98W75N/01 SHV68T53UC/07 SHEM63W56N/01 DWHD440MFP/08 SHV863WD3N/10 SHXM78W52N/01 SHPM98W75N/01 SHX863WD5N/01 SHE53TF6UC/09 SHX65T55UC/07 SHE68T52UC/09 SHEM63W55N/01 SHX863WB5N/10 SHPM78W52N/10 SHP65TL6UC/07 SHP65T55UC/07 SHP865WF5N/01 SHVM78W53N/01 SHPM78W52N/01 SHS863WD6N/01 SHE53T56UC/09 SHP65T55UC/09 SHVM98W73N/01 SHS5AV55UC/22 SHEM78W56N/01 SHS863WD6N/10 SHE65T52UC/07 SHE53T55UC/09
SHS5AV52UC/22 SHP65TL6UC/09 SHPM78W55N/01 SHS5AVF6UC/22 SHX5AVF5UC/22 SHE3ARF6UC/22 SHX3AR76UC/22 SHE65T56UC/09 SHE53TF6UC/07 SHE68T56UC/07 SHPM65W55N/01 SHX5AV56UC/22 SHP865WF6N/01 SHE863WF6N/01 SHE863WF2N/01 SHE7PT55UC/07 SHX5AV55UC/22 SHE3ARF2UC/22 SHS5AV56UC/22 SHV68TL3UC/07 SHS863WD2N/01 SHEM63W52N/01 SHE878WD2N/01 SHE3AR75UC/22 SHXM78W56N/01 SHE3AR76UC/22 SHSM63W56N/01 SHX5AV52UC/22 SHEM78W55N/01 SHE89PW55N/01 SHP65TL2UC/09 SHXM65W55N/01 SHPM78W56N/01 SHP65TL2UC/07 SHE68T52UC/07 SHE53T55UC/07 SHX68T56UC/09 SHX3AR75UC/22 SHEM78W52N/01 SHX89PW55N/01 SHE878WD5N/01 SHPM65W52N/01
Compare Best Prices
Check the Best Price! Learn more 12008381 product description, terms and conditions, shipping options, exchange, returns & money-back policy, and other important details. Many sellers promote this new part online. Please see the best prices below.
==> Click Here to Compare the Latest Prices on eBay! <==
More Appliance Information
In the stores online, there are many sellers promoting a wide range of appliance replacement parts, including Washing Machine Motor Control Board, LG Front Load Washer Control Board Cost, Kenmore 700 Series Washer Control Board, Hotpoint Double Oven Fan Motor, Dishwasher Motor Replacement Cost, also including the Bosch Replacement Parts Dishwasher Heat Pump 12008381.
For more main home appliance brands, for instance, KitchenAid, you can search for its products, parts, and services on the Internet.
More Appliance Parts:
Please feel free to write your message in the comment section if you can not find the right item for your model. We will check the part and give some advice to you soon. Fix-It Today!