Shop Best Price Frigidaire 5304483454 Kenmore Dishwasher Pump and Motor Assembly Parts. Fits AP5270654 1941220 5304461005 5304464113 PS3498119 EAP3498119 58714683110 FFMV163PSA 58714663200A FGMV153CLWA repair parts and more. Order Here.
Frigidaire 5304483454 Kenmore Dishwasher Pump and Motor
Part No: Frigidaire 5304483454
Replacement Part Number: 5304461005 PS3498119 1941220 EAP3498119 AP5270654 5304464113
Compatible Brands: Frigidaire, Kenmore
Type: Dishwasher Replacement Parts, Dishwasher pump & motor assembly
Price: See more product descriptions and Compare the Lowest Prices Below.
==> Click Here to Compare Best Prices on eBay TODAY! <==
Fits Models:
This Frigidaire 5304483454 Kenmore Dishwasher Pump and Motor fits the following models. Hit Ctrl-F to check your specific model listed below.
FGMV154CLFA EI30SM35QSA FFMV163PSA 58714652201B CFMV152KWA FFBD1821MS1B CFMV157GMA FMV152KMA CFMV152CLWA 79080329310 FMV157GCA CFMV162LQA FPBM3077RFB 58714662110 79080323310 58714409400 MWV150KBA 79080332310 CFMV152KQA 58714663201B 79080339310 CFMV152CLBA FFPD1821MB0A CFMV157GCA CMWV150KBA FMV157GBA CFMV154CLSA 58714662200A FMP330RGB0 FFPD1821MB1B FFMV152CLBA FGMV175QFA EI30BM6CPSB CFMV157GSA FFMV162LSA FMV157GMA FMV157GQA 58714683110 58714652200A FGMV175QBA FMV152KBA EIDW1805KS1B 58714663200A FFMV162LMA 58714403400 CFMV152KMA CFMV157GQA FFBD1821MW0A 79080352310 FFPD1821MW0A FMB330RGC0 79080349310 58714663110 79080363310 58714659201B FFBD1821MB1B FFMV152CLWA CPBM3077RFB E30MH65QPSA 58714659110 79080372310 CGMV175QBA FFBD1821MS0A MWV150KBB LFMV164QFA 58714419400
79080354310 79080333310 79080359310 58714412400 CGMV175QFA FMB330RGS0 FMV152KSA 79080369310 FFMV162LMB FMV152KWA 58714683200A 58714669200A EI30BM60MSB FFPD1821MW1B 79089393510 FFBD1821MB0A MMV150KWA 58714683201B FMB330RGB0 MMV150KBA MWV150KWA CFMV162LBA FGMV153CLBA FMP330RGS0 CGMV175QWA FFMV163PBA 79080379310 FFMV162LWA 58714669201B 79080343310 58714402400 EI30BM6CPSA FFMV163PWA 58714659200A 58714662201B 79080373310 CFMV162LWA 58714652110 CMWV150KBB FMV152KQA CFMV162LSA CFMV152KBA 79080322310 CMWV150KWA CFMV162LMA FPBM3077RFA CFMV157GBA FGMV175QWA MWV150KWB FFMV164LSA FFBD1821MW1B 79080342310 CFMV164LSA FFMV154CLSA CPBM3077RFA 79080362310 79080353310 FFMV162LQA FFMV162LBA CFMV152KSA 58714669110 FGMV153CLWA FMV157GSA
Compare Lowest Prices
Learn how to test and fix a replacement part for your appliance. View more product details, customer reviews, item conditions (new, pre-owned, or refurbished), shipping & handling options, parts warranty, and other important details. Many sellers offer this pre-owned part on the market. You can view the best prices below.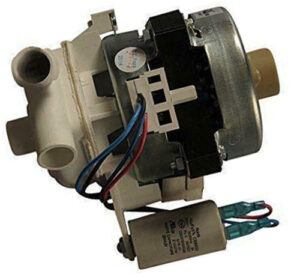 ==> Click Here to Check Best Prices! <==
More Home Appliance Information
In addition to the Frigidaire 5304483454 Kenmore Dishwasher Pump and Motor, there are other appliance replacement parts promoted on the market, such as Refrigerator Ice Maker Kit, Samsung Washer Control Board, Defrost Control Board for Whirlpool Refrigerator, and Kenmore Refrigerator Main Control Board.
For more popular appliance brands, such as Inglis, you can view its products, parts, accessories, and services on the Internet.
Other Replacement Parts:
Please do not hesitate to leave your note in the comment box if you can not find the right item for your model. We will find the part and respond to you as soon as possible. Thank you so much.