Discover Home Appliance Whirlpool Dishwasher Parts – W11084656 Whirlpool Dishwasher Circulation Pump. This part fits WDTA50SAHZ0 66514572N612 66513203N413 KDPE204GPS0 66513093N413 WDT720PADB3 WDT750SAHB0 66514562N611 models and others. Buy and Save on eBay!
W11084656 Whirlpool Dishwasher Circulation Pump
Product: Whirlpool W11084656 Pump Motor
Part Number: W11084656
Replacement Parts: W10854710 4534097 AP6050340 PS12070585 EAP12070585
Fits Brands: Whirlpool, KitchenAid, Kenmore, Amana
Type: Dishwasher Circulation Pump Motor / Wate Drain Pump Assembly Replacement Parts
Item Location: Spirit Lake, Iowa, United States
Ship To: United States
Return Policy: Seller does not accept returns
Item Condition: Open box
Price: US $105.00
See more part descriptions and Get the Lowest Price Below.
Fits Dishwasher Models:
The waster pump W11084656 can be used for the following Whirlpool, Kenmore, KitchenAid, Amana models. Use Ctrl-F to search your specific model listed below.
KDPE234GPS0 66514562N611 IDT830SAGS0 KDFE204ESS4 66512413N413 KDTE104EBL4 KDFE104DWH5 66514572N612 66513229N414 66513479N413 WDTA50SAHW0 KDTE204ESS4 66513549N414 66514573N612 WDT720PADW3 66513092N413 66513209N413 WDT750SAHB0 WDT710PAHW1 KDTE234GPS0 WDT750SAHW0 KDTE304GPS0 66514545N711 66512413N414 66513203N413 KDTE204EBL4 KDTE104EBS4 WDT970SAHZ0 WDT750SAHM0 66514742N513 ADB1500ADB4 WDT970SAHB0 ADB1700ADB4 66513222N414 WDTA50SAHB0 66514749N513
WDT730PAHB0 WDT720PADE3 WDT730PAHZ0 66514523N611 WDF560SAFT2 KDFE104DSS5 66513093N413 KDTE234GWH0 ADB1700ADW4 66513542N414 WDT730PAHV0 WDT720PADB3 WDT720PADM3 WDT710PAHB1 66514549N711 KDTE204EWH4 66514563N611 WDF770SAFZ2 KDPE234GBS0 KDFE104HBL0 KDTE104EWH4 66513204N413 WDF560SAFM2 66514543N711 66514579N612 WDT710PAHZ1 66513473N413 66513202N413 KDFE204EBL4
ADB1500ADW4 WDT730PAHW0 WDTA50SAHZ0 66514529N611 66513099N413 66513223N414 WDTA50SAHV0 KDFE204EWH4 66514522N611 KDTE204GPS0 KDFE104HPS0 KDTE234GBL0 KDFE104DBL5 WDT750SAHZ0 KDFE104HBS0 66514565N611 KDFE104HWH0 KDPE204GBS0 66514569N611 KDTE104ESS4 66513543N414 KDTE234GBS0 WDT970SAHW0 WDT750SAHV0 KDTE204EPA4 WDTA50SAHN0 66513472N413 66514542N711 WDT720PADH3 66514743N513 ADB1700ADS4 WDF560SAFW2 WDT970SAHV0 WDF560SAFB2 KDPE204GPS0 WDTA50SAHM0 ADB1500ADS4
Compare Lowest Prices
Take a look at more W11084656 product description, item conditions, shipping & handling options, exchange, return and customer satisfaction policy, and other information. Many sellers offer this new or used part online. You are able to check the best prices below.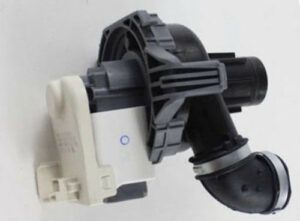 ==> Click Here to Compare Best Prices on eBay TODAY! <==
More Information
Further the W11084656 Whirlpool Dishwasher Circulation Pump, there are a number of appliance replacement parts promoted on the market, for instance, refrigerator crisper pan, refrigerator ice bucket, washer wash plate, oven fan motor, and refrigerator defrost heater. You are able to view other appliances and parts on the Whirlpool website.
If you need any help with finding the right part for your specific appliance model, please leave a message in the comment section below. We will check the part and respond to you as soon as possible. Fix it and save your money!
Other Dishwasher Pump Parts: