Special Sale W11085683 Whirlpool Dishwasher Pump and Motor Assembly Parts. Fits EAP12113985 W10917110 AP6248451 PS12113985 parts and more. Shop Here.
W11085683 Whirlpool Dishwasher Pump and Motor
Part Number: W11085683
Replacement Part Number: AP6248451 EAP12113985 W10917110 PS12113985
Compatible Brands: Whirlpool, Kenmore, Amana, KitchenAid, Ikea
Item Type: Dishwasher Replacement Parts, Pump and Motor Assembly Replacement Parts
Item Price: Read more descriptions and Get the Lowest Price Below.
==> Click Here to Check Best Prices TODAY! <==
Fits Models:
Find the correct replace product. The W11085683 Whirlpool Dishwasher Pump and Motor suits the following models. Hit Ctrl-F to find your appliance model as shown.
KDTE104EBS4 ADB1700ADS4 ADB1500ADS4 WDT710PAHZ1 WDT710PAHW1 WDT730PAHZ0 KDFE104DBL5 KDTE104EBL4 WDF560SAFW2 ADB1500ADB4 WDT730PAHB0 KDFE104DSS5 ADB1700ADW4 IDT830SAGS0 KDFE104HBS0 KDTE104ESS4 WDT710PAHB1 WDT730PAHW0 KDTE234GBS0 KDTE234GPS0 KDFE104HPS0 KDTE234GBL0 KDTE104EWH4 WDT730PAHV0 KDFE104DWH5 66512413N414 66512413N413 ADB1500ADW4 WDT705PAKZ0 KDPE234GPS0 ADB1700ADB4 WDF560SAFT2 WDF560SAFB2 WDF560SAFM2 KDFE104HBL0 KDFE104HWH0 KDPE234GBS0 KDTE234GWH0
Compare Lowest Prices
Study how to check and change a replacement part for your home appliance. View features more product descriptions, item conditions, shipping information, exchange, return & refund policy, and payment available options. Many sellers offer this new or used part on the market. Please check the lowest prices below.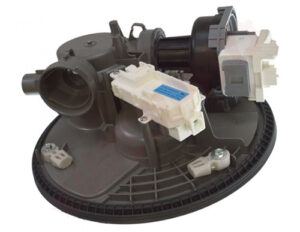 ==> Click Here to Compare the Latest Prices TODAY! <==
Other Information
Moreover the W11085683 Whirlpool Dishwasher Pump and Motor, there are many appliance replacement parts promoted on the market, like LG Direct Drive Washing Machine Motor Problems, Refrigerator Water Filter, Viking Wall Oven Control Panel, and How Much to Replace Compressor In Kenmore Refrigerator.
For more popular home appliance brands, for instance, KitchenAid, you can view its products, and services on the Internet.
Other Home Appliance Parts:
Don't wait! If you have any problem with looking at the right part for your appliance model, please do not hesitate to contact us at any time. We will search for the part and get back to you soon. Thank you so much.