Shop Best Price WPW10438750 Whirlpool Oven Main Control Board Replacement Parts. Suits for B01HJRLHBM W10340941 B00B8A8WAQ B008DK4JZ6 WPW10438750 W10244191 8303883R 8303883 B0048UIFBE B00LHR5TUQ  models and more. Shop Today.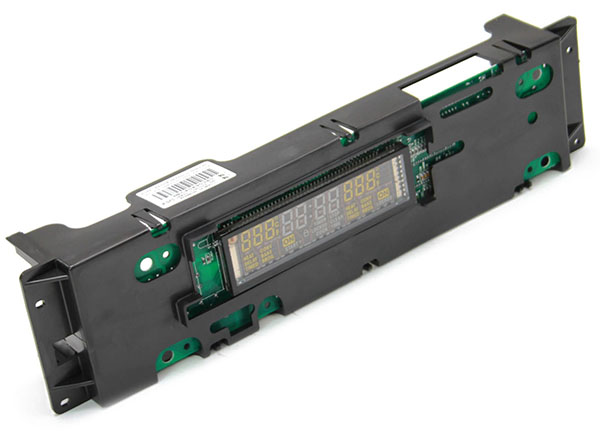 WPW10438750 Whirlpool Oven Control Board
Part No: WPW10438750
Replacement Part Number: PS11754737 W10438750 B004UUAQUA B00LHR5TUQ W10340941 B0048UIFBE W10244191 B008DK4JZ6 B0032XJV6G B008DK4RQC 8303883R 8303883 B00B8A8WAQ 8303817 B01HJRLHBM WPW10438750
Compatible Brands: Whirlpool
Item Type: Range/Oven Replacement Parts, Oven Electronic Main Control Board assembly replacement parts
Price: See more details and Get the Best Price Below.
==> Click Here to Compare Prices on eBay Today! <==
Fits Models:
Recheck the correct part. The WPW10438750 Whirlpool Oven Electronic Control Board suits the following models. Hit Ctrl-F to find your appliance model shown below.
RBD305PVS00 RBD305PVT00 RBD275PRT00 RBD307PVQ00 GBD307PRQ01 GBD307PRQ03 RBD245PRT04 RBD245PRT05 RBD305PRT02 RBD245PRS05 GBD307PRS02 RBD275PVQ02 RBD307PVS02 RBD305PVB00 RBD305PVB02 RBD307PVB02 GBD307PRY03 RBD277PVB00 GBD307PRS00 RBD275PVT00 RBD275PVT02 RBD245PRB00 RBD245PRS00 RBD245PRQ05 RBD245PRB02 RBD245PRS04 GBD307PRB01 GBD307PRB03 GBD307PRS03 RBD245PRQ00
RBD275PRQ00 RBD305PRB02 RBD275PRS00 RBD275PRQ02 GBD277PRB03 RBD305PRQ00 RBD245PRT02 RBD305PVT02 RBD307PVB00 RBD275PVS00 RBD245PRS03 GBD307PRY01 RBD277PVS00 RBD277PVS02 RBD245PRQ04 RBD277PVB02 GBD277PRS03 RBD245PRT00 RBD245PRS01 RBD245PRS02 GBD277PRT00 RBD305PRQ02 GBD277PRB00 RBD275PRB02
RBD275PRB00 RBD305PVQ00 GBD277PRS01 RBD305PRT00 RBD277PVQ02 GBD277PRS02 RBD245PRQ03 RBD305PRS00 GBD307PRQ00 GBD307PRB00 RBD307PVS00 RBD275PVT03 RBD275PRT02 RBD275PVB00 RBD307PVQ02 RBD305PVQ02 GBD277PRQ00 GBD277PRQ03
GBD277PRS00 RBD245PRT03 RBD275PVB02 GBD307PRT00 RBD275PRS01 RBD277PVQ00 RBD245PRB03 RBD245PRB04 RBD275PVQ00 GBD277PRQ01 GBD277PRB01 RBD275PRS02 RBD305PRB00 RBD275PVS02 RBD245PRQ02 RBD245PRB05 RBD305PRS02 RBD305PVS02
Compare Best Deals
Check the Best Price! See more product details, customer reviews, terms and conditions (new, used, or refurbished), delivery information, exchange, returns and money-back guarantee policy, and other useful information. Many sellers offer this new or used part online. You can compare the prices below.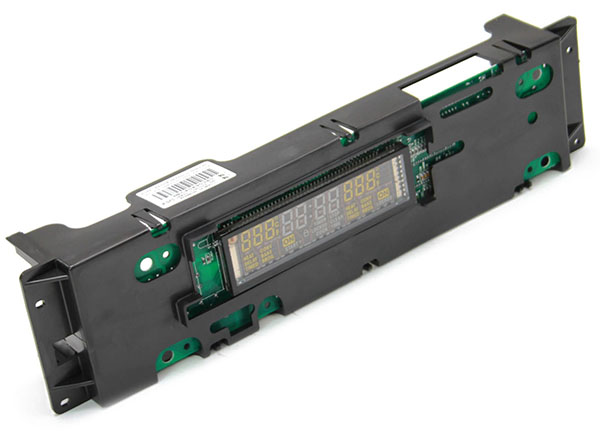 ==> Click Here to Compare the Lowest Prices on eBay Today! <==
Other Information
Find related parts, covering how to repair Whirlpool oven control board, Whirlpool oven control board 3169256, Whirlpool duet dryer main control board, GE main control board WR55X10942, and Jenn-Air control board assembly parts.
In the stores online, there are many sellers offering a variety of appliance parts, including Samsung Refrigerator Display Board, Kenmore Elite Oasis Washing Machine Control Board, LG Washing Machine Direct Drive Motor Price, and Siemens Dishwasher Problems, also covering the WPW10438750 Whirlpool Oven Control Board parts.
For other main appliance brands, like Amana, you are able to see its products, parts, accessories, and services on the store online.
More Home Appliance Parts:
Do you need support? If you can not find the correct part for your appliance model, please feel free to contact us at any time. We will find the part and respond to you as soon as possible. Fix it and save your money today!