Compare Prices DA82-01396A Samsung Refrigerator Ice Container Bin Replacement Parts. Replaces AP5964753 PS11717777 3967988 EAP11717777 DA99-03924A DA97-12604A RF31FMEDBBC/AA-01 RF31FMESBSR/AA-00 RF323TEDBBC/AA-00  models and others. Fast Shipping.
DA82-01396A Samsung Refrigerator Ice Container
Part No: DA82-01396A
Replaces Part Number: PS11717777 AP5964753 EAP11717777 DA99-03924A DA97-12604A 3967988
Fits Brands: Samsung
Item Type: Fridge Replacement Parts, Refrigerator Ice Bucket and Auger Assembly
Price: View more product descriptions and Get the Lowest Price Below.
==> Click Here to Compare Best Prices! <==
Fits Models:
Recheck the right appliance replace item. This DA82-01396A Samsung Refrigerator Ice Container Bucket suits the following models. Press Ctrl-F to find your appliance model as indicated.
RF32FMQDBSR/AA-05 RF32FMQDBSR/AA-04 RF263TEAEBC/AA-01 RF31FMEDBSR/AA-01 RF323TEDBSR/AA-00 RF31FMESBSR/AA-02 RF263TEAESR/AA-00 RF30HBEDBSR/AA-01 RF323TEDBSR/AA-04 RF263BEAESP/AA-01 RF323TEDBSR/AA-03 RF32FMQDBSR/AA-02 RF263BEAESPAA0001 RF31FMEDBSR/AA-00 RF323TEDBWW/AA-03 RF263BEAESR/AA-01 RF323TEDBWW/AA-01 RF30HDEDTSR/AA-00 RF263TEAESP/AA-00 RF263BEAEBC/AA-00 RF323TEDBBC/AA-01 RF323TEDBSR/AA-01 RF263TEAEWW/AA-01 RF263BEAEWW/AA-00 RF323TEDBBC/AA RF323TEDBBC/AA-02 RF323TEDBBC/AA-04 RF263BEAESR/AA-00
RF31FMEDBBC/AA-01 RF263TEAESR/AA-IN01 RF31FMEDBWW/AA-01 RF31FMEDBBC/AA-00 RF263TEAEBC/AA-00 RF31FMESBSR/AA-01 RF263TEAESR/AA-01 RF30HBEDBSR/AA-00 RF323TEDBSR/AA-02 RF323TEDBWW/AA-04 RF32FMQDBSR/AA-03 RF30HDEDTSR/AA-02 RF323TEDBWW/AA-02 RF30HBEDBSR/AA-02 RF263BEAEBC/AA-01 RF30HDEDTSR/AA-03 RF323TEDBBC/AA-03 RF32FMQDBSR/AA-01 RF323TEDBBC/AA-00 RF263TEAEWW/AA-00 RF263BEAEWW/AA-01 RF30HDEDTSR/AA-01 RF32FMQDBSR/AA-00 RF31FMEDBWW/AA-00 RF31FMESBSR/AA-00
Compare Lowest Prices
Check the Best Price! See more product details, customer reviews, item conditions (new brand, pre-owned, or refurbished), shipping & handling options, exchange, return and customer satisfaction policy, and other details. Many sellers promote this new or used part at the store online. You are able to see the lowest prices below.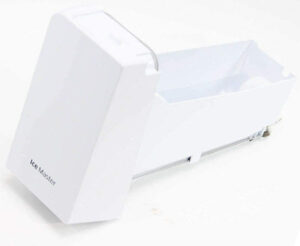 ==> Click Here to Compare the Lowest Prices Today! <==
More Home Appliance Information
Find related parts, such as Whirlpool refrigerator ice container, refrigerator ice container wr30x10154, Sub-zero refrigerator ice bucket, Kenmore side-by-side refrigerator ice bucket, and LG French door refrigerator ice bin parts.
Furthermore the DA82-01396A Samsung Refrigerator Ice Container, there are other appliance replacement parts offered on the market, covering KitchenAid Dishwasher Pump And Motor Assembly, Frigidaire Refrigerator Circuit Board, GE Refrigerator Adaptive Defrost Control, and How to Replace Frigidaire Refrigerator Main Control Board.
For other popular home appliance brands, e.g. KitchenAid, you are able to view its products, accessories, and services on the store online.
More Replacement Parts:
Don't wait! If you have any problem with looking at the correct part for your appliance model or have any message, please write your note in the comment box below. We will check the part and respond to you as soon as possible. Repair It Now!