Get Best Price Whirlpool WPW10340935 Range Oven Control Board Assembly Parts. Fits 1877909 W10340935 8303505 PS11753240 AP6019929 8303885R W10340915 8303885 EAP11753240 models and others. Order Now!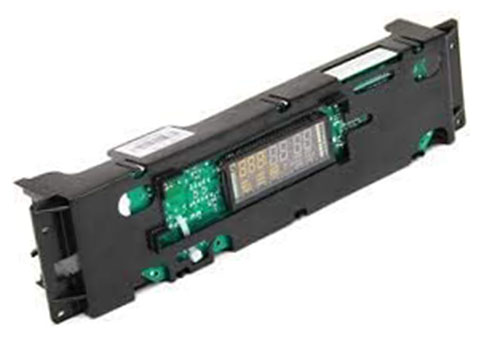 Whirlpool WPW10340935 Range Oven Main Control Board
Part Number: Whirlpool WPW10340935
Replacement Part Number: 1877909 8303885 W10340915 8303505 PS11753240 EAP11753240 AP6019929 8303885R W10340935
Fits Brands: Whirlpool
Product Type: Range/Oven Replacement Parts, Oven Electronic Main Control Board Assembly
Item Price: View more product descriptions and Check the Price Below.
==> Click Here to Check Best Prices on eBay TODAY! <==
Fits Models:
Check the right appliance replace item. The Whirlpool WPW10340935 Range Oven Electric Control Board suits the following models. Use Ctrl-F to check your appliance model shown below.
RBS245PRQ03 RBS307PVQ02 RBS305PVB02 RBS305PVT00 RBS277PVB02 RBS305PVS02 RBS307PVB02 RBS305PRB00 GBS307PRS03 RBS245PRT05 RBS277PVB04 RBS245PRS00 RBS245PRT00 RBS245PRT06 RBS277PVQ00 RBS275PRQ00 RBS277PVS00 RBS275PRB02 RBS245PRQ04 RBS305PRT02 RBS307PVS03 RBS275PVB02 RBS305PVQ00 RBS275PRT02 RBS245PRS06 RBS245PRB02 RBS277PVB00 RBS245PRT03 RBS245PRS04 RBS275PVQ02 RBS305PRS02 GBS277PRS00 RBS245PRQ05 RBS307PVB03 GBS307PRB00 GBS307PRB01 RBS307PVB00 GBS277PRB00 RBS277PVB03 RBS305PVB03 GBS277PRQ03 GBS307PRS01 RBS275PVB04 RBS245PRQ06 RBS277PVS03 RBS245PRB04 RBS305PVQ03 RBS275PRS02 RBS275PRQ02 RBS275PVT00 RBS277PVS02 RBS245PRB00 RBS305PRQ02 RBS307PVQ03
GBS277PRQ01 RBS245PRB03 RBS305PVQ04 RBS307PVQ04 RBS305PVB00 RBS305PVT04 RBS245PRS02 RBS275PVT03 RBS305PRT00 RBS245PRB06 RBS277PVQ04 GBS277PRT00 RBS245PRQ00 RBS275PVS00 RBS305PVS00 RBS245PRT02 RBS307PVS02 GBS277PRS02 GBS277PRB01 RBS245PRQ02 RBS307PVS00 GBS307PRQ01 RBS245PRS03 RBS305PVB04 RBS307PVQ00 GBS277PRB03 GBS307PRQ00 RBS275PVB00 RBS245PRB05 RBS275PVT04 RBS305PVT02 GBS307PRS00 RBS275PVQ04 GBS277PRQ00 RBS275PVQ03 RBS275PRS00 RBS305PRB02 RBS277PVQ02 GBS307PRB03 RBS305PVT03 RBS277PVQ03 RBS275PVT02 GBS277PRS03 RBS245PRT04 RBS245PRS05 GBS307PRQ03 RBS275PVQ00 RBS305PRQ00 GBS307PRY03 RBS275PRB00 GBS277PRS01 RBS275PVS02 RBS275PRT00 RBS307PVB04 RBS305PVS03 RBS305PRS00 GBS307PRS02 GBS307PRY01 RBS305PVQ02 RBS275PVB03 RBS275PVS03
Compare Best Deals
Check the Best Price! See more product descriptions, customer reviews, terms and conditions, shipping options, exchange, returns and refund policy, and payment methods. Many sellers offer this part online. Please compare the lowest prices below.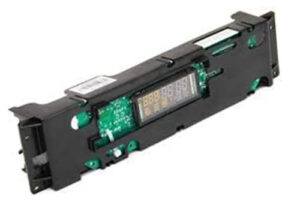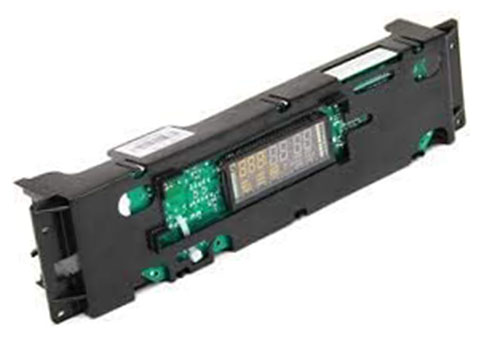 ==> Click Here to Check the Latest Prices on eBay TODAY! <==
Other Information
As well as the Whirlpool WPW10340935 Range Oven Control Board, there are more appliance parts offered on the market, like Washer Control Board, Refrigerator Circuit Board Price, Dacor Oven Door Gasket Replacement, and LG Dishwasher Control Board Replacement. For more leading home appliance brands, like Hotpoint, you are able to view its products, parts, accessories, and services on the store online.
Other Replacement Parts:
If you can not find the correct part for your specific appliance model, please write a content in the comment box below. We will search for the part and respond to you as soon as possible. Have a Nice Day!