Get the Best Deals on WP9760774 Whirlpool KitchenAid Oven Broil Element Replacement Parts. For KDSS907SSS03 KEBS207SWH00 YKESS907SS03 KEBK276SBL00 YKDSS907SS04 KEBK206SBL00 KEBS278SWH04 YKERA807PB02 YKESS907SS05 YKDRS807SS03 YKESS908SS03 KESK901SWH05 assembly parts and others. Buy Now.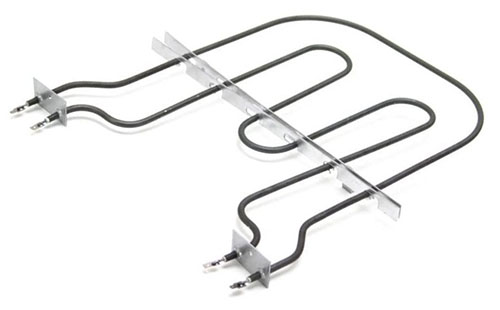 WP9760774 Whirlpool KitchenAid Oven Broil Element
Part Number: WP9760774
Replacement Part Number: EAP1488544 1201761 AH1488544 AH11747304 B01N785SM7 EA11747304 9760774 8301514 AP3951311 AP6014070 EAP11747304 PS11747304 PS1488544
Compatible Brands: Caloric, Amana, Inglis, Kenmore, Norge, Admiral, Jenn-Air, Crosley, Hardwick, Modern Maid, Whirlpool, IKEA, Estate, Magic Chef, Maytag, Roper, KitchenAid
Type: Oven Replacement Parts, 3240W Oven Heating Element, Whirlpool Oven Heating Element, Whirlpool Oven Replacement Parts, Whirlpool Oven Heating Element Replacement, Whirlpool Electric Oven Heating Element, Whirlpool Oven Bake Element, Whirlpool Oven Broil Element, Whirlpool Radiant Surface Element, KitchenAid Oven Broil Element
Fits Appliance Types: 27″ Built-in Electric Single Oven, 27″ Electric Built-In Double Oven, 27″ Electric Built-In Oven/Microwave Combo, 30″ Built-in Combo Electric Oven, 30″ Built-in Electric Combination Oven, 30″ Dual-Fuel Slide-In Range, 30″ Free Standing Electric Oven, 36″ Built-in Electric Oven, Built-in – Electric With Microwave, Built-in Oven Electric, Dual Fuel Convection, Free Standing Electric Range
Common Problems: Heat Element will not turn on, element will not heat, little heat when broiling, no heat when broiling, burnt element, broken element, uneven heat when broiling.
Product Price: View more item details and Compare the Lowest Prices Below.
Fits Range/Oven Models:
The WP9760774 Whirlpool KitchenAid Oven Broil Element fits the following models. Press Ctrl-F to search your specific model shown below.
KEBS207SSS04 KERS807SWW00 KEHU309SSS02 KEBK206SWH04 KEBS277SWH00 KERK807PBB02 KEBS277SSS03 YKESS907SP01 KEHU309SSS04 KEBK171SBL00 KEBS207SSS03 KESS907SBL04 KDSS907XSP01 YKESS908SS00 KESV908PSS01 YKERA807PS00 KERS807XSP01 KESS908SPS00 KDRS807SSS03 KESS907SWW01 KESK901SWH01 KESA907PBL01 KDSS907SSS02 KEBK101SWH04 YKERS807SP00 KERA807PBB00 KESS907SBB02 KESI901PBL00 KESS908SPS06 YKERA807PC02 KESS908SPS02 KESS907SBL06 KERK807PWW01 KEBK171SWH01 KERK807PBL01 KESK901SSS06 KEBC167MSS04 KEBS107SSS04 YKESS908SS04 KEBS278SSS04 KESA907PBB02 YKESS907SP00 KDRS807XSP00 KEBS177SWH04 YKESA907PC02 KEMS378SSS00 KEBS177SWH00 KERK807PBL00 KEMS308SWH05 KEMS308SWH00
KEMS378SWH05 KEBS278SWH00 KEBC167MSS03 YKDRS807SS02 KERS807SWW03 KEBK101SBL00 KEMS378SSS05 KESK901SWH00 KEBK206SBL00 KESS907SSS06 YKESS907SB00 KESA907PSS02 KEBU107SSS00 KESK901SBL02 KESS908SPB02 KESS908SPS01 KEBS177SSS00 KEBK171SWH04 KESS907SSS05 KESV908PSS00 KESK901SSS00 KEBS177SBL01 KEBS207SSS00 KERS807XSP02 KEMS308SBL00 KDRS807SSS04 YKERA807PC00 KEBS177SBL02 KEBS208SSS02 KEBS177SSS02 KEBS207SBL02 KEBK206SSS03 KESK901SSS05 KEMS308SSS04 KEBS107SSS00 YKESA907PP00 YKESS907SB01 KESS907SSS02 YKESA907PS00 KEBK171SBL04 YKERS807SP02 YKESA907PB02 KEBU208SSS00 KWES807SSS02 YKDSS907SS01 KERK807PSS02 KESS907SWW04 YKDSS907SS04 YKERS807SS04 KEBS278SSS02
KERK807PWW00 KEBK276SSS02 KEMS308SBL02 YKERA807PB00 KEBK101SSS00 KERS807SSS01 KEBS278SWH04 KESS908SPW04 KESS908SPB04 KEBS107SBL04 KEBK171SSS04 KEHU309SSS03 KEBK276SSS03 KERS807SWW02 KEBS278SSS03 KERS807SWW01 YKESA907PP01 KESI901PBL01 KEHU309SSS00 KEBK276SWH02 KEBK101SWH02 YKESS907SS04 KESV908PMT00 KESK901SBL00 KEBS277SBL00 KDSS907XSP00 KEBS208SSS04 KDSS907SSS00 KEBS208SSS03 KEBS278SWH02 KESI901PWH01 KEBK276SBL00 KEBK101SSS03 KEBS278SSS00 KESK901SWH02 KEBK206SSS02 KEMS378SBL00 YKERA807PS02 KEBS177SWH01 KESS907SBL05 KESS908SPB00 KEBS107SSS02 YKESS907SB03 KESS908SPW02 KERA807PSS02 KESI901PWH00 KERS807SBL02 KDRS807SSS02 YKDSS907SS02 KESK901SBL04
KEBS277SSS02 KERS807SSS05 KERK807PSS00 KDRS807SSS01 KEBS207SSS02 KESS907SWW00 YKESS908SS01 KESS907SWW02 YKESA907PP02 KEBK171SSS03 KERA807PWW01 KEBU107SSS02 KERS807XSP00 YKESS907SP03 KEMS308SSS02 KEBK276SWH04 KEBS107SBL00 KEBK101SWH00 YKESA907PS01 KERS807SBB02 KERS807SBL01 KEBS177SBL00 YKESS907SB04 YKERS807SB01 KESK901SSS01 KEBK171SSS00 KESK901SSS02 KEMS378SWH04 KEHU309SSS06 YKDRS807SS01 KEBU208SSS03 KERS807SBB00 KESS907SBL01 KERS807SSS03 YKESV908PS00 KEMS308SBL04 KEMS308SWH02 KEBS177SSS01 YKESV908PM01 KEBS207SWH04 KERS807SSS02 KESA907PBL02 KEBK206SSS00 KESA907PBB00 KEBK171SWH00 KESA907PWW02 KESS907SBL00 YKERS807SS00 KEBK206SBL04 YKERA807PP02
KERA807PBL00 YKERA807PB02 KEBS277SSS04 KEBK276SSS04 YKERS807SP01 KERK807PBB01 KESI901PBS01 YKESS908SS03 KESI901PBS00 KEBK171SBL02 KEBS177SBL04 KESA907PBB01 KEBS277SBL04 KERS807SBL04 KEBK171SBL01 KESS907XSP02 KEBS208SBL04 KEMS378SBL04 KESK901SSS04 KEMS308SWH04 KEMS308SSS03 KEBS207SBL00 KESS907SWW05 KEBK276SBL02 KEBS208SBT00 YKESS907SW01 KEBS107SBL02 KESS907XSP01 KDRS807SSS05 KESS907SSS04 KESK901SSS08 KESK901SWH06 KEBK171SWH02 KEBS278SBL04 KEBK276SBL04 KEBK101SSS02 KERK807PSS01 KESK901SBL06 KERA807PWW02 KESS907SBB01 KESS907SBL02 KERS807SSS04 YKESV908PS01 KERS807SBB01 KEBK206SWH00 YKDRS807SS04 KEBS207SWH02 KERA807PBL02 KEBS208SWH00 YKERA807PS01 KESA907PWW00 KESS908SPW00 KEBS107SWH00 YKDRS807SS00 KEBC167MSS02 YKESS907SS01 YKESA907PB00 KEBU107SSS03 KEBS208SBL00 KEBK206SSS04 KEBS208SWH04
KEBS208SSS00 KEMS308SSS05 KEBC167VSS02 KEBS177SWH02 YKERS807SB02 KEBC167MSS00 KEBK171SSS01 KERA807PSS00 KDSS907SSS03 KESK901SWH04 YKESA907PB01 YKERS807SS01 KESA907PSS01 YKERS807SS02 KERA807PBB02 YKESS907SP04 KEMS378SBL02 KEBK101SSS04 YKERS807SB00 KEBK276SSS00 YKDSS907SS03 KERS807SWW04 KERS807SBL03 KDRS807XSP01 KEBS277SBL02 YKDSS907SS00 KDSS907SSS04 KERA807PWW00 KESS908SPW01 KEBS208SBL02 KEBS277SWH02 KEBS107SSS03 KEBK206SWH02 KESV908PMT01 YKESV908PM00 KEBS107SWH02 KEMS378SSS03 KEBK171SSS02 KEMS378SWH02 KERS807SBL00 KESK901SWH05 KDSS907SSS01 KEBK276SWH00 KESS907SBB00 KESS907SSS00 KEMS378SBL05 KESS908SPS04 YKESS908SS05 KESA907PWW01 YKERA807PP00
KEMS378SWH00 KEMS378SSS04 KERS807SSS00 KERK807PBL02 KEBK101SBL04 KEBS177SSS03 KERA807PSS01 KESS907SSS01 KESS907XSP00 KESS908SPB01 KEBS107SWH04 KEBS278SBL02 YKESA907PS02 YKERS807SP04 KEBS208SWH02 KESA907PBL00 KEBS278SBL00 YKESS907SS00 KESK901SBL01 YKESS907SS03 KEMS308SSS00 KEBS207SWH00 KESS907SWW06 KEMS308SBL05 KEBS277SSS00 KEBC167VSS00 KESA907PSS00 KEBS207SBL04 YKERA807PP01 KERK807PBB00 YKESA907PC00 YKERA807PB01 KEBK206SBL02 KEBK101SBL02 KDRS807SSS00 KDSS907SSS05 KEHU309SSS05 YKDRS807SS03 KESS908SPS05 KEMS378SSS02 YKESS907SS05 KERK807PWW02 KEBC167VSS01 YKERA807PC01 KEBS277SWH04 KESK901SBL05 KERA807PBL01 KEBS177SSS04 KEBC167MSS01
Compare Best Deals – Whirlpool KitchenAid Oven Broil Element
Learn how to test and replace a replacement part for your home appliance. Learn more product descriptions, customer reviews, item conditions (new brand, used, or refurbished), shipping information, parts warranty, and other details. There are a number of sellers selling this used part at the store online. Please view the lowest prices below.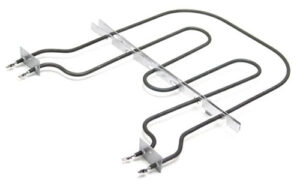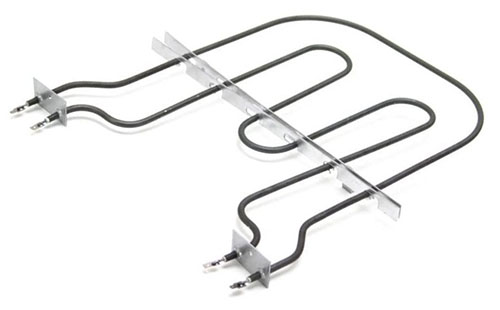 ==> Click Here to Check Best Prices Today! <==
Other Information
Furthermore the WP9760774 Whirlpool KitchenAid Oven Broil Element, there are many home appliance parts offered on the market, e.g. GE Dishwasher Motor Pump, How to Replace Refrigerator Control Board, Maytag Oven Control Panel Replacement, and Kenmore Gas Range Control Board.
For other famous appliance brands, like LG, you can see its products, and services on the store online.
Other Oven Heat Element Parts:
Need urgent help now? Please do not hesitate to leave your content in the comment section if you can not find the right item for your appliance model. We will find the part and respond to you ASAP. Fix it and save your money!