Check Best Deals GENUINE WP2259350 Whirlpool Refrigerator Main Control Board. Replaces EAP11739961 AP6006874 1016717 PS11739961 2259350 appliance parts and more. Shop Today.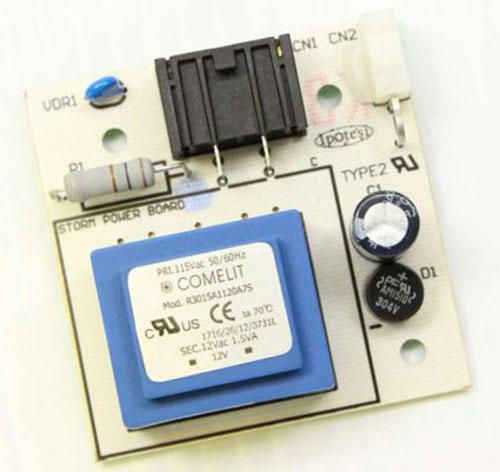 Whirlpool WP2259350 Refrigerator Electronic Control Board
Part No: WP2259350
Replacement Part Number: PS11739961 AP6006874 2259350 1016717 EAP11739961
Fits Brands: Jenn-Air, KitchenAid, Whirlpool
Product or Service Type: Refrigerator Main Control Board Replacement Parts, Refrigerator Power Control Board
Item Price: Read more item descriptions and Compare the Lowest Prices Below.
==> Click Here to Compare Best Prices on eBay Today! <==
Fits Models:
This WP2259350 Whirlpool Refrigerator Power Control Board suits for the following models. Use Ctrl-F to check your specific model shown below.
KSSO42QTB03 KSSS42QTB04 KSSO42QTX00 KSSV42FMM02 KSSO42FMX01 KSSO48FTX04 KSSV42FMM01 KSSC42FMS01 KSSC48FMS02 JS48SEDUDW20 JS48CXDBDB13 KSSC36QMS02 JS48SEDUDB00 EF48DBSS KSSO48QMW01 JS42SEFXDB00 KSSS42FMX03 KSSP36QMS01 KSSC36FMS00 JS42PPDUDB01 KSSS48FMB01 JS42PPDUDB00 KSSS42QMW01 KBSN602EBS01 KSSS42FTX04 KBSN602EBS00 KSSO48QTX02 KSSO42FTX16 KSSS48QMX03 KSSS42FMX00 KSSO36QMX02 JS48PPDUDB00 KSSS36QTB04 KSSS48QTX04 KSSO42QTX04 KSSP48QMS01 KSSS48QMB00 JS48CXDBDB00 KSSC42QVS10 KSSC36QTS07 KSSC42QMS02 KSSC48QVS02 KSSO48QMB03 JS42CXDUDB02 KSSO42QMB02 KSSO36FTX04 KSSP42QMS02 KSSP42QTS00 KSSC42QTS17 KSSS42FMX01 KSSC42FMS00 KSSO48QTX00 KSSS48QTW03 JS48PPDUDB15 KSSS42QTX03 KSSS36FMX02 KSSS42QMB02 KSSV42FMS01 KSSC42QMS00 JS48CXDUDB00 KSSC42QVS06 JS48PPDUDB13
KSSS36QTW00 KSSO42FMX00 KSSP36QMS00 KSSC42FTS02 KSSS36FTX04 KSSC36QTS10 JS42CXDBDB00 KSSS48QMW03 KSSS36QMW00 KSSC36FTS02 JS48CXFXDB00 KSSC36QMS00 KBSD608ESS01 KSSS36QTX03 KSSS36FMB02 KSSO48QMB02 JS48PPDUDE01 KSSP42QMS01 JS48PPDUDB02 JS42SEDUDW00 KSSO48FTX02 KSSO36FTX18 KSSO36QMB00 KSSS36QMX03 KSSS36QMX00 KSSP48QTS00 KSSC48QVS00 KBSD608EBS00 KSSS48QMX00 KSSS48FMB00 KBSN608ESS00 KSSO42QMB00 KSSS48QTW04 KSSS48FTX02 KSSO48FTX03 KSSC42QTS03 JS42SEDUDW14 KSSP42QMS03 KSSS36QMW03 KSSS36QMB00 KSSP36QTS02 KSSS42QTW04 KSSC36QTS08 JS48CXFXDB01 KSSO36QTB04 JS42CXDUDB00 KSSC48QTS00 KSSS42QTX04 KSSC48QVS03 KSSC36QMS03 KSSC48FTS16 KSSS42FTX03 KSSS36QTB02 KBSN608EBS00 KSSC48QTS02 KSSS48QTB00
KSSS42QMX00 KSSS48QTW00 KSSS48QMX01 KSSS36QMB01 JS48PPDUDB01 EF42NBSS JS48SEDUEA02 KSSS48QMB03 KSSO36QTX03 JS48PPDUDB20 DYF42BNDI00 KSSV42FMS02 KSSS48QTB02 KSSC42QTS00 KSSS36QTX02 KSSO48FTX17 KSSO42FMX03 KBSD612ESS00 KSSC48FTS02 KSSP48QMS03 KSSC36FTS00 KSSS36FMB01 KSSS36FTX02 KBSD612ESS01 KSSC36FMS02 KSSP42QMS00 JS48PPFXDB00 KSSC48FTS18 KSSS36QMX02 KSSP48QMS02 KSSC48FMS00 KSSS42QTB00 KSSS36QTX04 JS42PPDUDB02 JS48PPDUDB16 KSSS48FMB02 KSSS36QTW04 KSSC48QVS05 KSSC36FTS04 JS42PPDUDB14 KSSO48FTX15 KSSC42FTS04 KSSO48QTB04 KSSC48QMS00 JS42SEDUDW20 KSSP42QTS02 KSSS36QMB03 KSSC36QTS02 KSSS42QTX02 KSSS36QTX00 KSSC36QMS01 KSSC42QVS04 KSSS42QMB01 KSSS42FMX02 KSSC48FMS01 KBSD606ESS01 KSSC42QMU01 KSSO36QTX00 KBSN608ESS00 JS42SEDUDW01 JS42PPDUDB15 KSSO42FTX02 KSSO36QMB03 KSSS48QMB02
JS48SEFXDB00 KSSC48FMS03 KSSO36FTX15 KSSS48QMX02 KSSC48QVS01 KSSC48QMS02 JS42SEDUDW13 KSSO48FTX00 KSSS36QMX01 DYF42BIWS00 KBSN608EBS01 KSSO42QTB02 KSSS42QTX00 JS48SEDUDW12 JS48SSDUDE00 KSSS48QMB01 KSSC36QTS05 KSSO42QTX02 KSSS42FTX02 KSSO48QTX03 KBSD618ESS01 KSSO48QMW00 KSSS36FTX03 KSSS42QMX02 KSSS36QTB03 JS42SEDUDW15 KSSC42QVS02 KSSS42QMW03 KSSO42QMB01 KSSS48QTB03 KSSC42FTS16 KSSS36QTB00 JS42PPDUDE01 KSSS42QTW03 KSSO42QMX01 KBSD602ESS00 JS48SEDUEA01 KBSN602ESS00 DYF48BNDI00 KSSS42QMB03 KSSC36FMS03 KSSO36FMX00 KSSO36QTX02 JS48PPDUDB14 KSSS48FTX00 KSSO42FTX18 KSSC42FTS00 KSSO42QTX03 KSSC48FTS04 KSSS42QMX01 KSSS48FTX04 KSSO36FTX00 KSSS48FMX03 KBSN608ESS01 KSSC42FTS15 KSSC48FTS03 KBSD502ESS00 KSSO36QMB01 KSSS42FMB00 KSSO42QTB00 JS42PPDUDB20 KSSO48FMX01 KSSS36QMW02
KSSO36QTX04 JS42PPDUDB16 JS42SEDUDB00 KSSO42FMX02 KSSV42FMM00 DYF48BIWS00 KSSO42QMW00 JS48SEDUDW14 KSSS36FTX00 KSSS36FMX01 KSSO36FMX03 KBSD618ESS00 KSSC42QMS03 JS42PPDUDE00 KBSD606ESS00 KSSO42FTX00 KSSC42FTS17 KSSC48FTS00 KSSC36QTS04 KSSO36QMW00 KSSO48FMX03 KSSC42QTS02 KBSN508ESS00 KSSO36QMB02 KSSS42QTB02 KBSD608ESS00 KSSO36FMX02 KSSP36QTS00 JS42SSDUDE01 KSSS42QTW02 KSSC42QVS05 KSSS48QTW02 KSSC42FTS18 JS42SEDUDB01 KSSC42FMS03 KSSO48FTX18 KSSO42QMX02 KSSO42FTX15 KSSC48QMS01 KSSC36QTS03 KSSS48FMX02 KSSC48QTS03 KSSS36QTW02 KSSC48FTS17 KSSS48FMX00 KSSO36FTX17 JS48PPDUDE00 KSSS48QMW00 KSSS36QMB02 KSSS42QMB00 KBSD508ESS00 KSSS48QMW01 KSSO48QTB02 KSSO48FMX00
JS48SEDUDW00 KSSO48QMX02 KSSS42FMB01 KSSC42QTS18 KSSC48FTS20 KSSO36QTB02 KSSC42FTS03 KSSO48FTX16 KSSS42FMB02 KSSO48QMB00 KSSS48QMW02 JS48SSDUDE01 KBSN602EPA00 JS48SEDUDB01 KSSS48QTX00 KSSS36QMW01 KSSS48FTX03 KSSO36QMW01 KSSO36QTB00 KSSC48QMS03 KSSC48QVS06 KSSS42QMW02 KSSC42QVS01 KSSC42QVS03 KSSC42QMU00 KSSO48QTB03 JS42PPFXDB00 JS48CXDBDB01 KSSC48QVS10 JS42SSDUDE00 KSSO48QTB00 KSSP36QMS03 KSSS48QTB04 KSSO42QMW01 KSSC42QMS01 KSSS36QTW03 KSSC48FTS15 KSSO42FTX17 KSSO42QTB04 KBSN602ESS01 KSSP36QMS02 KSSS42FTX00 KSSS36FMX00 KSSP48QTS02 KSSO42FTX03 KSSS42QMW00 KSSV42FMS00 KSSO48FMX02 KSSS48QTX03 KSSS36FMB00 KSSC42FMS02 KSSO48FTX20 KSSS48FMX01 KSSS42QTW00 KSSS42QMX03 JS42SEDUDW12 KSSO48QTX04 KSSC36QTS00 KSSC36QTS06 EF42DBSS KSSO36FTX03 JS42CXFXDB00 KSSO42QMB03 KSSP48QMS00 KSSS48QTX02
KSSO42FTX04 KBSD608EBS01 KSSC36FMS01 KSSO36FTX02 KSSS36FMX03 KSSC42QVS00 KSSO36FMX01 KSSO36QTB03 KBSD602ESS01 KSSS42QTB03 JS48SEDUDW15
Compare Best Deals
Get the Best Deals! See more product description, customer reviews, terms and conditions (new brand, used, or refurbished), shipping & handling information, parts warranty, and other important information. There are a number of sellers selling this part on the market. You are able to view the best prices below.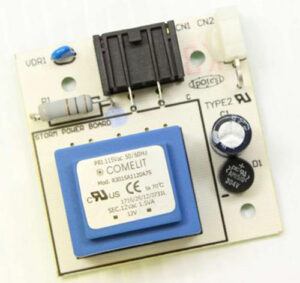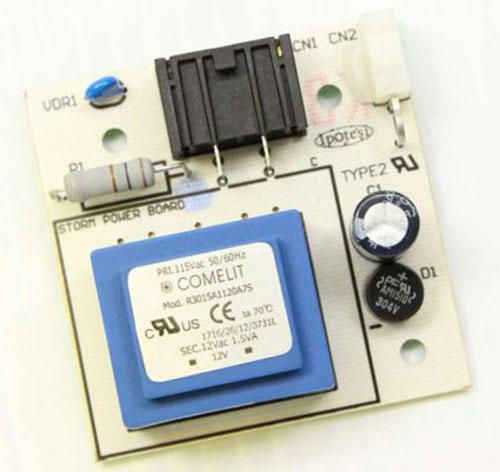 ==> Click Here to Compare the Lowest Prices on eBay TODAY! <==
More Information
Further the Whirlpool WP2259350 Refrigerator Power Control Board, there are other home appliance parts promoted on the market, like Kenmore Range Control Board, Refrigerator Compressor And Condenser, Maytag Bravos Dryer Control Board Replacement, and Kenmore Elite Refrigerator Electronic Control Board.
For more top appliance brands, e.g. Inglis, you are able to find its products, parts, accessories, and services on the Internet.
Top Whirlpool Fridge Circuit Board Parts:
Please feel free to leave your content in the comment box if you can not find the correct item for your appliance model. We will find the part and get back to you very soon. Repair It Now!