Check Low Price Whirlpool WP74006427 Maytag Oven Safety Valve Regulator Parts. Fits 895773 7501P097-60 EAP11744133 PS11744133 AP6010942 74006427 JGR8750ADQ 7498VTV CG34700BDV MGR5745ADB  models and others. Buy Now.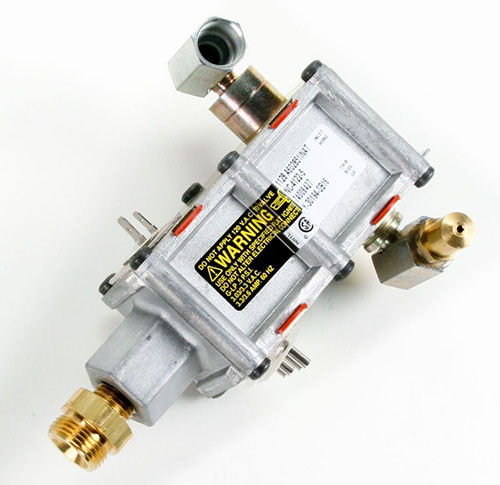 Whirlpool WP74006427 Maytag Oven Safety Valve Regulator
Part No: Whirlpool WP74006427
Replacement Part Number: AP6010942 74006427 PS11744133 7501P097-60 895773 EAP11744133
Fits Brands: Whirlpool, GE, Magic Chef, Jenn-Air, Admiral, Hardwick, Crosley, Amana
Product or Service Type: Range/Oven Replacement Parts, Oven Dual Oven Safety Valve Regulator
Price: Read more product information and Compare the Lowest Prices Below.
==> Click Here to Compare the Latest Prices! <==
Fits Range/Oven Models:
Check the correct appliance replace product. The Whirlpool WP74006427 Maytag Oven Safety Valve Regulator can be used for the following GE Hardwick Crosley Admiral Jenn-Air Amana Magic-Chef models. Press Ctrl-F to check your specific model listed below.
3488XTW CGR3520ADH MGR5729ADT FCG20610A JGR8855BDS MGR5770BDW 3448SRW MGR5720BDQ MGR5755ADQ 3488XRW 3468XRA-X MGS5870ADW PGR5710BDQ CRGA600AAL N3438SRW MGR5750BDW SCG20200B CGS1740ADH CGR3742CDT 3448STW CGS1230ADL CRG9700CAW 3488WVS CRG9300CAW MGR5780BDS MGR5729ADL 3488XVW CGR3742CDW 3488XVA CG3478XRA H3478XRW JGR8750BDW MGR5770BDB 6498XVS MGR5730ADH 3488VVS-N MGR5780BDW 6498VTV MGR5755ADB CRG9800BAB CRG8600BAL 3488XVB CGR3765ADC 3488VRV H3478VVV JGR8750ADA CGS3760ADQ N3438VRV CHGA400BAB FCG2040B MGR5870ADQ 3468VVD CG34700ADD CGR3520ADL DF255677 FCG20100R 7498VVV CHG9800BAM CG3478XRW CHG9800AAE FCG2042B CRGA800AAE 3442SRA 3488XTB CGR3760BDW MGR5870BDQ DCF3315AC 3458SVA CRG9700AAL 3468XRA 68-255857 DCF3315AW 3468VVV JGR8750ADW 3468XVA FCG2041W
JGR8850BDQ A3438SRW FCG2040W MGR5870ADW MGR5510ADH CGR3742CDH CG3478XVA CG34700ADV CRG8600AAB CRG9830CAE 3448XRW 3488VVA FCG20600B CRG9830CAM 3428PVA-D CHG9830BAB MGR5729ADW 6458XRS MGR5729ADH MGR5755BDQ MCG20100W 3488VTA N3478XRW 3468VTV 3448XRA CG3478VVD 7458XRA CRG9800AAE CGR3760ADW PGR5702BDH MGR5755BDB 7498VRA H3478XVW CHG9800BAE JGR8850ADA H3478XVB H3478VRV CGR3742CDC FCG2041B CG34700ADQ PGR5702BDT CRG9800CAB MGR5770ADQ MGR5729ADQ CHG9830BAE 6458XTA FCG20510W CRG9800AAW 3468XTA JGR8750BDB 6498XTA CGS1230ADT 3442SRW 3488XPA N3472SRW 7458XUW 3468XTW 7498XTA 6498XTW MGR5729ADA N3422PRW
FCG20610B 6498VVD 3422PRW MGR5750BDQ MGS5770ADQ PGR5710BDW 7498XRA CHG9800BAB 6498XVB CG6498VVA CGR3742CDQ CGS1230ADH 3458SVW CGS1750ADL MGS5770ADA 3458XVS CRGA700AAL H3478XRA MGR5755BDW CRG8600AAW 7458XTW PGR5710BDC 3468XVB 6458XTW H3478XVA 7458XTA CG3432XRW MGR5721BDW CRG9800AAL N3478XRA 7498VTV 3488XTA FCG2042W MGR5720ADH A3478XRA 3448XPA JGR8730ADW 3448XTS A3488VRV JGR8850BDB 3448XTA MGR5870BDW CG34700BDW 3488XRA-N FCG20510A MGR5510ADW CGS1740ADT CGS1740ADL CGR3742ADA CG3478VVV 3422PVW 3428PVW-D 3488VVV N3478XVW MGR5770ADB A3488XRA 3458XVB MGR5720ADL MGS5770ADC CRG9700CAL CGR3520BDH A6498XRS MGR5720ADT
FCG20500B 6498VTA MGR5730BDW CRG9700CAE CGS3760ADA CGR3742ADC MGR5750ADA MGR5750BDB A6498VRV MGR5721BDQ MGR5770ADW CGR3742BDQ N3478XVA 3448XTW CBR3765AGC MGR5710ADQ 3468VRV MGS5870ADA A3488XRW MGR5745ADA CRGA800AAL CRG8600AAL H3432SRW 3422PVA 3458KVW 6498VRV CRGA650AAL CHG9800AAB 3458XVA MGS5770ADB A3478XRW JGR8730ADQ MGR5770ADA CRGA600AAW CG34700BDV MGR5775ADQ MGR5870ADB MGR5720ADW A3438SRA MGR5870BDB MGR5750ADW FCG20100W 7498XVA MGR5780BDB 6458XRA N3422PRA 3468XRW CHGA400BAE 7498VRV 3468XVW H3432SRA MGR5730ADA FCG20610W 3468XRW-X 7498XRW CRGA700AAW CRG9800BAM MGR5870ADA MGR5730BDB 6458XRW
FCG20600W 3468XVW-X 3468XVA-X 3458XVW FCG20600A CRG9800CAE MGR5510ADL 6498VVV 6458XTS MGR5745ADW DF255670 PGR5705BDH CRG8600BAB CGR3760ADB CG6498VVV CGS3760ADW 68-2593-87 CGR3730ADH CGR3760ADH CRGA800AAW 68-2593-81 6498VRA MGR5775ADW MGR5720BDW N3478VVV CGR3520BDT CGS3760ADC CGR3740ADH JGR8750BDQ CGR3742BDC MGR5750ADQ 3448STA CGR3742ADW JGR8850ADW CGR3760ADA CG3432SRA CG3478XVW MGR5880BDQ CRG9600AAW CGR3740BDT 3422PRA MGR5880BDB 7458XUA 3488VTV 3488XPW SCG20200W CRG9800BAE PGR5715BDQ CG34700BDQ 3488XRA FCG20510B 68-255850 LGR3725ADC JGR8750ADQ N3472SRA MGR5745ADB MGR5730ADL FCG20100T MGR5710ADW
MGS5770ADW DCF3305BK 3468XTW-X SCG20200A CGR3742BDW 6498XTS CGS1750ADH MGR5730ADQ CRG9800BAW MGS5870ADC MGR5880BDS CRG9700CAM CG3432XRA MGR5780BDQ 6498XRA N3478VRV CG3432SRW 7458XRW JGR8850BDW CGR3760ADL CRG9700AAW MGR5755ADW MGR5730ADW N3438SRA CRG8600BAW CG34700BDT MGR5775ADB 68-2558-40 CRG9700BAW 68-2593-80 3442XRA MGR5730BDQ 3468XTA-X CG3438SRA DCF3305BT 6498VVA 3488XRB CRG9830CAB CGR3765BDC MGR5880BDW CRG9700BAL CRG9800CAM 3448SRA CG3438SRW CRG9600AAL H3478VVA MGR5770BDQ 3442XRW CRG9800AAB MGS5870ADQ 6498XRS 3448XPW 6498XRW H3478VRA FCG20500W PGR5705BDT JGR8855ADS JGR8850ADQ JGR8850ADB CRGA650AAW JGR8750ADB CRG9300CAL 3488VRA CGS3760ADB ABR3740AGW MGS5870ADB CGR3730ADT CRG9800BAL FCG20500A PGR5715BDW
Compare Best Deals
Get the Best Deals! Get more product details, terms and conditions (new, used, or refurbished), delivery information, returns and customer satisfaction policy, and payment available methods. Many sellers offer this part online. You can check the best prices below.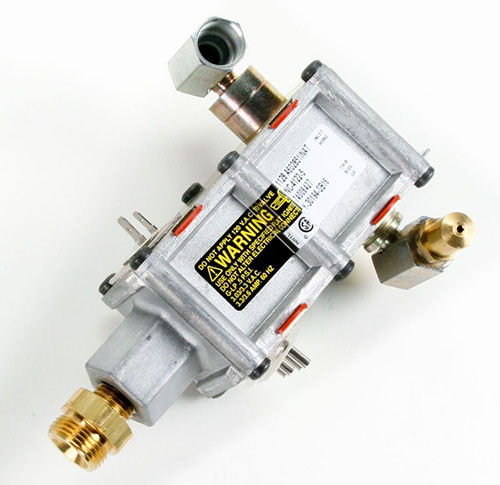 ==> Click Here to Compare Prices on eBay! <==
More Information
Furthermore the Whirlpool WP74006427 Maytag Oven Safety Valve Regulator, there are more appliance parts promoted on the market, covering GE Washing Machine Drive Motor, Whirlpool Range Control Board, Kenmore 80 Series Washer Control Board, and Kitchenaid Refrigerator Circuit Board Replacement. For other famous home appliance brands, like Whirlpool, you are able to find its products, accessories, and services on its website.
Other Replacement Parts:
Don't give up! If you need any help with finding the correct part for your specific appliance model, please feel free to contact us at any time. We will check the part and respond to you as soon as possible. Thank you very much.