Compare Best Prices Whirlpool W11307244 Washer Door Latch Lid Lock Replacement Assembly Parts. Suits for PS12704713 W10838613VP W11253733 AP6832601 EAP12704713 4920959 W10838613 W10682535 appliance parts and others. Order Here!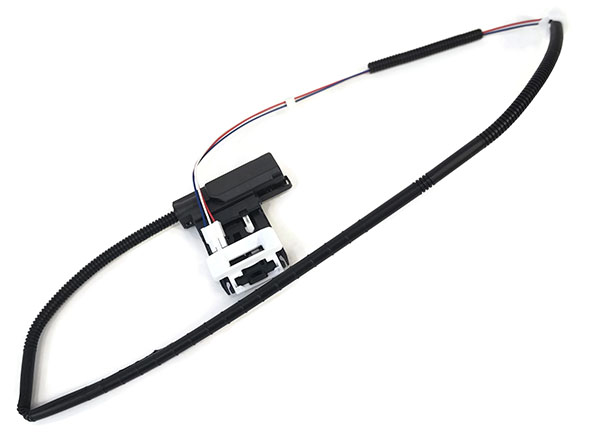 Whirlpool W11307244 Washer Door Latch
Part Number: W11307244
Replaces Part Number: 4920959 W10838613 EAP12704713 W10838613VP PS12704713 W10682535 AP6832601 W11253733
Fits Brands: Whirlpool Maytag Inglis Crosley Roper Kenmore
Product Type: Washing Machine Replacement Parts, Clothes Washer Door Latch Lid Lock Assembly Parts
Price: View more part details and Compare the Lowest Prices Below.
==> Click Here to Compare Best Prices Today! <==
Fits Models:
Recheck the right product. This Whirlpool W11307244 Washer Door Latch Lock suits the following models. Use Ctrl-F to check your specific model as follows.
NTW4605EW0 11022532512 1CWTW4705GW0 CAW9352EW1 MVWC215EW1 CAW35114GW0 NTW4705EW1 11025122811 NTW4519JW0 7MWTW1700EM1 CAW9352EW2 WTW4950HW1 MVWC416FW0 WTW5000DW2 7MWTW1950EW0 1105142510 11022342512 1CWTW4815EW0 1CWTW4845EW1 1CWTW4815EW1 CAW11544EW2 WTW4855HW0 ITW4880HW2 1105142512 ITW4871FW0 11022332510 ITW4871FW1 11020362810 WTW4855HW2 WTW4810EW2 WTW4955HW0 7MMVWC417FW0 WTW4816FW1 NTW4516FW0 11020232711 1105142511 11022442511 7MMVWC565FW1 CAW11544EW1 WTW4616FW2 WTW4655JW0 11025132411 7MWTW1805EM0 NTW4516FW1 7MWTW1805EM1 CAW8350EW2 WTW4815EW1
RTW4516FW1 VAW3584GW0 11025122810 7MMVWC465JW0 WTW4616FW0 MVWC465HW3 NTW4655EW0 ITW4671EW1 WTW4816FW2 MVWC415EW1 MVWC415EW2 7MWTW1950EW1 ITW4880HW1 7MMVWC416FW0 MVWC555DW1 NTW4705EW0 CAW42114GW0 NTW4516FW2 WTW4815EW2 11022352511 7MWTW1955EW0 NTW4655EW1 WTW4850HW2 ITW4971EW0 NTW4615EW0 11020222510 RTW4516FW2 MVWC565FW0 2DWTW4845EW0 CAW8350EW1 NTW4665GW0 7MWTW1955EW1 NTW4635EW0 1CWTW4845EW0 WTW5000DW3 RTW4516FW0 MVWX655DW1 11022242510 11020362811 WTW4816FW0 WTW4955HW1 7MMVWC565FW0 7MWTW1500EM0 MVWC565FW1 NTW4755EW1
MVWC465HW0 MVWC565FW0 ITW4771EW0 2DWTW4815GW0 11020222511 ITW4971EW1 MVWC465HW1 7MWTW1500EM1 CAW8350EW0 11022342511 CAW35114GW1 WTW4915EW2 11022442512 CAW42114GW1 NTW4755EW0 11022242511 2DWTW4705EW0 11022332511 VAW3584GW1 WTW4616FW1 WTW4950HW0 11020232710 WTW4915EW1 WTW4855HW1 ATW4675EW0 NTW4516FW3 MVWC416FW1 ITW4880HW0 2DWTW4705EW1 WTW4810EW1 11022352510 NTW4605EW1 11020242510 WTW4850HW0 11020242511 WTW4850HW1 7MWTW1700EM0 WTW4715EW2 11022532511 ITW4671EW0 11022532510 ITW4871FW2 2DWTW4845EW1 WTW5000DW1 MVWC465HW2
Compare Best Prices
Get more product details, customer reviews, terms and conditions, shipping & handling information, parts warranty, and other details. There are a number of sellers promoting this used part on the market. Please see the prices below.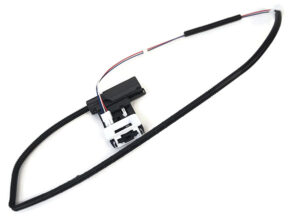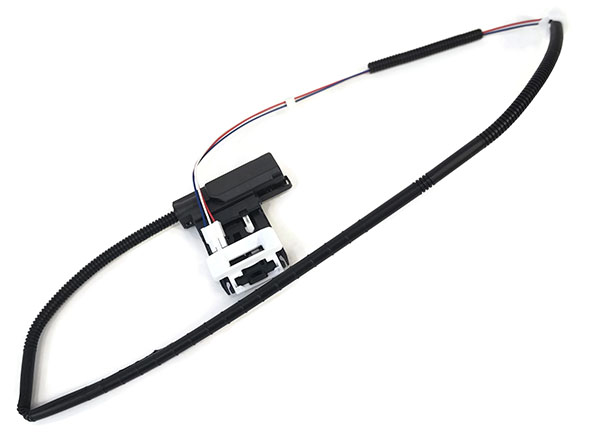 ==> Click Here to Check the Lowest Prices! <==
Other Appliance Information
Find other similar parts, such as Electrolux washer door latch replacement, Frigidaire washer door latch, Maytag washer door latch, Whirlpool Duet washer door latch, Amama front load washer door latch, and LG washer door latch assembly parts.
In the market online, many sellers promote a number of appliance replacement parts, such as Washer Transmission Rebuild Kit, Refrigerator Ice Maker Repair, Samsung Top Load Washer Control Board, and Oven Control Frame Assembly, also covering the Whirlpool W11307244 Washer Door Latch. For more big appliance brands, for instance, GE, you can see its products, parts, accessories, and services on its website.
Other Home Appliance Parts:
Need urgent support now? If you need any help with finding the right part for your appliance model, please do not hesitate to contact us at any time. We will check the part and respond to you as soon as possible. Thank you.