Best Deals Samsung DA97-12608B Refrigerator Evaporator Cover Assembly Parts. Suits for EAP11733465 AP6000837 PS11733465 RF26J7500SR/AA-03 RF28HFEDTSR/AA-00 RF23HCEDBSG/AA-00  parts and more. 100% Satisfaction Guarantee.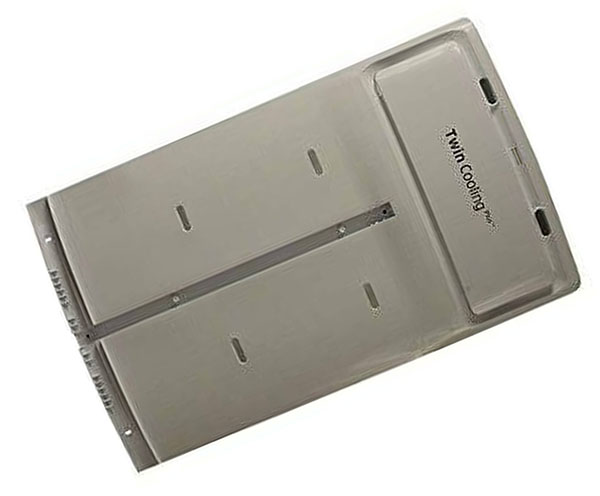 Samsung DA97-12608B Refrigerator Evaporator Cover
Part No: DA97-12608B
Replacement Part No: AP6000837 EAP11733465 PS11733465
Compatible Brands: Samsung
Type: Fridge Replacement Parts, Refrigerator evaporator cover assembly parts
Product Price: Read more product details and Compare the Lowest Prices Below.
==> Click Here to Check the Lowest Prices on eBay Today! <==
Fits Models:
This Samsung DA97-12608B Refrigerator Evaporator Cover fits the following models. Press Ctrl-F to find your specific model as you see.
RF28HFEDBSR/AA-00 RF28HFEDBSR/AA-23 RF26J7500SR/AA-00 RF26J7500WW/AA-03 RF23HCEDBSG/AA-02 RF28HFEDBSG/AA-00 RF28HDEDPWW/AA-00 RF26J7500SR/AA-02 RF28HFEDBSR/AA-22 RF28HFEDTSG/AA-00 RF28HFEDTWW/AA-00 RF28HDEDBSR/AA-52 RF28HFEDBSR/AA-24 RF26J7500WW/AA-04 RF23HCEDBSR/AA-00 RF28R6201SR/AA-00 RF28HFEDTSR/AA-01 RF28HFEDTSG/AA-03 RF26J7500WW/AA-01 RF26J7500BC/AA-03
RF28HFEDTSG/AA-02 RF26J7500BC/AA-00 RF26J7500WW/AA-02 RF26J7500WW/AA-00 RF28HFEDTSR/AA-00 RF23HCEDBSG/AA-01 RF26J7500SR/AA-04 RF28HFEDBSR/AA-21 RF28HDEDBSR/AA-53 RF26J7500BC/AA-02 RF23HCEDBSG/AA-00 RF28HDEDBSR/AA-54 RF26J7500SR/AA-03 RF28HDEDBSR/AA-51 RF28HFEDTSG/AA-04 RF26J7500SR/AA-01 RF26J7500BC/AA-01
Compare Best Prices
Check the Best Deals! See more product descriptions, terms and conditions (new, used, or refurbished), delivery information, parts warranty, and payment options. There are a number of sellers promoting this pre-owned part on the market. You are able to see the best prices below.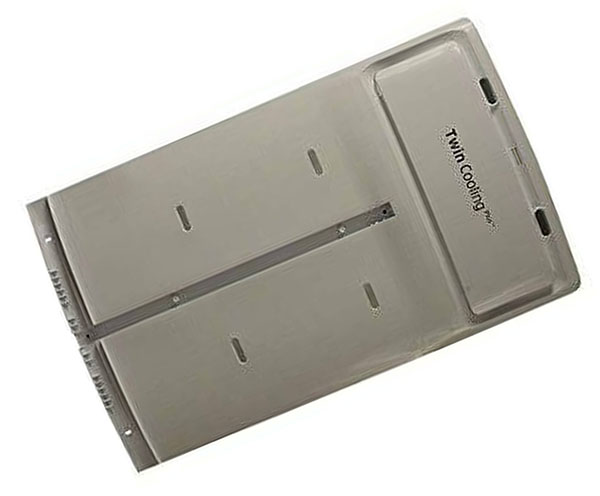 ==> Click Here to Compare Prices TODAY! <==
Other Information
Find similar parts, covering refrigerator evaporator cover fan motors, Kenmore refrigerator evaporator cover fan motor, Frigidaire refrigerator evaporator cover, Decorative refrigerator door covers, and Rooster refrigerator magnet cover parts.
Besides the Samsung DA97-12608B Refrigerator Evaporator Cover, there are a number of home appliance parts offered on the market, such as Refrigerator Electronic Control Board, Amana Refrigerator Circuit Board, GE Refrigerator Ice Maker Parts, and Oven Stove Control Board.
For other main home appliance brands, for instance, Whirlpool, you can search for its products, accessories, and services on the Internet.
Other Replacement Parts:
Do you need support? Please do not hesitate to contact us if you have any problems with searching for the correct item for your appliance model. We will search for the part and respond to you ASAP. All the best!