Special Price Whirlpool W10416668 Washer Drive Motor Parts. Suits for 4281176 W10416655 W10416654 AP5970742 PS11702167 W10677715 EAP11702167 W10416668 W10416669 home appliance parts and others. Fast Delivery!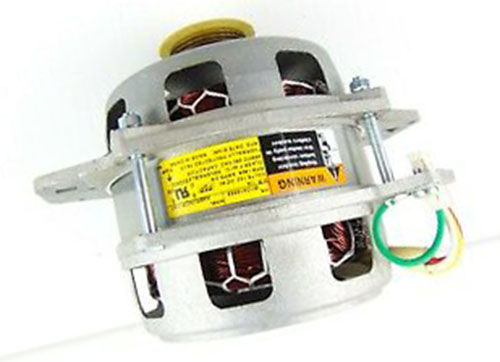 Whirlpool W10416668 Washer Drive Motor
Part Number: Whirlpool W10416668
Replaces Part Number: 4281176 W10416654 W10416655 EAP11702167 AP5970742 W10416669 PS11702167 W10416668 W10677715
Fits Brands: Roper Maytag Admiral Crosley Amana Whirlpool
Item Type: Washing Machine Replacement Parts, Washer Drive Motor Assembly Replacement Parts
Product Price: View more product information and Check the Price Below.
==> Click Here to Check the Lowest Prices on eBay! <==
Fits Models:
This Whirlpool W10416668 Washer Drive Motor can be used for the following Admiral Crosley Roper Whirlpool Maytag Amana models. Hit Ctrl-F to check your specific model as follows.
NTW4700YQ1 7MWTW1602BM1 7MWTW1607AW1 7MWTW9919DM1 7MWTW1502AW2 7MWTW1800DM0 7MWTW1904DM0 7MWTW1502AW1 11022332511 NTW4631BQ0 7MWTW1709DM1 7MWTW1700EM1 ATW4675YQ1 7MWTW1500AQ0 7MMVWC100DW0 7MWTW1504DQ0 1CWTW4845EW1 1105072011 1CWTW4815EW0 11020222510 NTW4631BQ1 WTW4800XQ4 7MWTW1605AW1 11020022013 11021102013 7MWTW1805DM1 7MWTW1801BQ1 11020242510 1105142512 CAW9444XQ4 CAW8350EW1 NTW4611BQ0 CAW9444DW1 7MWTW1504DQ1 WTW4810BQ0 WTW4800BQ1 ITW4671DQ0 7MWTW1606AW1 CAW8350EW0 7MWTW1800DM1 7MWTW1715BM0 7MWTW1935DW1 7MWTW1905DW1 7MWTW1950EW1 WTW4810BQ1 MVWC200BW0 MVWC215EW1 7MMVWC100DW1 1CWTW4840YW2 ITW4671EW0 1CWTW4740YQ2 NTW4610YQ0
NTW4611BQ1 7MWTW1704BM0 7MWTW1955EW1 7MWTW1950EW0 RTW4641BQ1 7MWTW1601BQ0 WTW4910XQ3 7MWTW1602AW1 7MWTW1712AM0 NTW4651BQ0 7MWTW1701DQ1 7MWTW1700EM0 WTW4800BQ0 ATW4676BQ1 NTW4705EW0 7MWTW1904DM1 7MWTW1899BQ0 RTW4740YQ0 1CWTW4800YQ1 NTW4635EW0 ITW4771DQ0 NTW4615EW0 7MWTW1603AW1 7MWTW1500EM1 7MWTW1501AW1 CAW9244BW0 NTW4601BQ1 NTW4651BQ1 7MWTW1706BM0 7MWTW1805EM0 NTW4630YQ0 7MWTW1502BM1 MVWC200XW3 11023102310 11023102311 7MMVWC200DW2 7MWTW1602AW2 ATW4676BQ0 7MWTW9919DM2 1CWTW4740YQ1 CAW9444DW0 WTW4930XW3 MVWC300BW0 7MWTW1603AW2 1CWTW4845EW0 RTW4641BQ0
7MWTW1503AW1 7MWTW1604AW1 7MWTW1701DQ0 1CWTW4815EW1 1105142510 ITW4700YQ1 11021182013 7MWTW1500EM0 CAW9244DW0 RTW4640YQ1 1CWTW4800YQ2 7MWTW1805EM1 7MWTW9920EM0 WTW4810EW0 7MWTW9919DM0 7MWTW1705BQ0 7MWTW1604DM2 MVWC215EW0 7MWTW1607AW0 CAW9352EW1 ATW4675EW0 7MWTW1703BM0 11020102312 CAW9444BW0 ITW4600YQ1 1105072012 7MKTWS300DW0 7MMVWC100DW2 11021292013 7MWTW1700AQ0 7MWTW1700BQ0 7MWTW1805DM0 11020222511 11020102310 7MWTW1604DM0 ITW4771EW0 CAW9244XQ4 7MMVWC200DW0 7MWTW1715BM1 7MWTW1709DM0 11020112310 MVWC200BW1 11020102311 11020022014 NTW4701BQ0 NTW4600YQ1 7MWTW1702BQ0 NTW4650YQ0 7MWTW1606AW2
7MWTW1955EW0 7MWTW1799BQ0 NTW4701BQ1 11020242511 1105142511 7MWTW1501AW2 7MWTW1704BM1 7MWTW1602BM0 MVWC300BW1 CAW9244DW1 ITW4671EW1 11022332510 7MWTW1801BQ0 7MWTW1502BM0 11020112311 1CWTW4840YW1 NTW4655EW0 7MMVWC200DW1 7MWTW1905DW0
Compare Best Deals
Learn how to replace a repair part for your appliance. View more product details, customer reviews, terms and conditions, shipping options, parts warranty, and payment available methods. Many sellers promote this new part at the store online. You are able to compare the lowest prices below.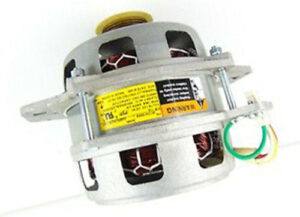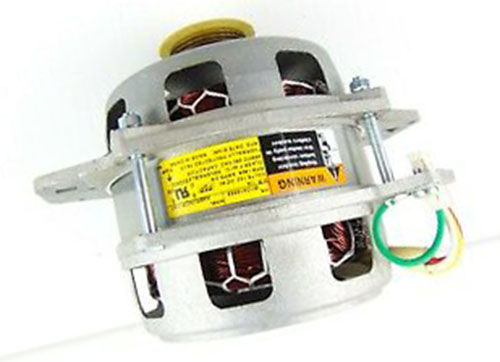 ==> Click Here to Check Best Prices on eBay! <==
More Appliance Information
In the stores online, there are many sellers offering a wide range of appliance parts, like Kenmore Series 500 Washer Control Board, Whirlpool Gold Refrigerator Main Control Board, Samsung Top Load Washer Control Board, and Whirlpool Gold Dishwasher Problems, also covering the Whirlpool W10416668 Washer Drive Motor.
For other famous appliance brands, such as Samsung, you are able to view its products, and services on the store online.
Other Appliance Parts:
Do not wait! Please feel free to contact us if you can not find the compatible item for your model. We will check the part and get back to you soon. Fix it and save your money!