Get Low Price Whirlpool W10213583C Refrigerator Main Control Board Replacement Assembly Parts. Suits for W10213583 12920721 W10162662 WPW10310240 W10213583D W10213583B W10310240 12920724  replacement parts and more. Buy Today!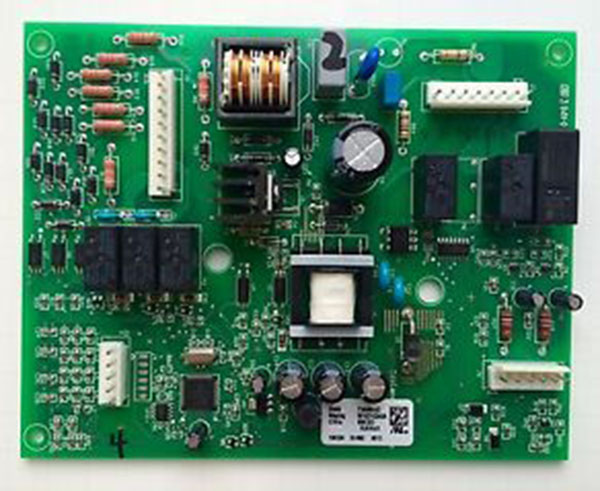 Whirlpool W10213583C Refrigerator Main Control Board
Part No: W10213583C
Replacement Parts: W10162662 W10213583B W10164422 12920724 WPW10310240 W10165854 W10213583C 12920721 W10310240A W10164420 12920717SP 12920719SP W10310240 W10213583 W10213583D W10191108
Fits Brands: Whirlpool, KitchenAid, Kenmore, Maytag
Product Type: Fridge Replacement Parts, Electronic Main Control Board assembly replacement parts, Control Board repair service
Product Price: Read more item details and Check the Price Below.
==> Click Here to Compare Prices! <==
Fits Models:
Check the right replacement part. The Whirlpool W10213583C Refrigerator Main Control Board suits the following models. Use Ctrl-F to find your appliance model listed as follows.
7GI5FSAXVY2 59677533601 GI5SVAXVQ01 JFI2089WES0 AFI2538AEQ4 AFI2538AES5 59677539700 59677539602 GI5SVAXVL01 JFI2589AES2 GI5FSAXVQ00 GI0FSAXVY01 MFI2067AEW12 AFI2538AEB3 JFI2089AEB2 MFI2269VEQ10 59677539702 MFI2569VEM1 JFI2089AEW10 JFI2089AEP2 59678533800 MFI2269VEM1 JFI2089AEP10 MFI2269VEW10 MFI2569VEW1 7GI5FSAXVY00 GI5FSAXVA01 AFI2538AEB4 GI0FSAXVQ01 MFI2067AEW4 JFI2089AEP4 59677533702 AFI2538AES6 GI0FSAXVA01 MFI2269VEM2 KFIS25XVBL00 AFI2538AEB12 MFI2067AES5 59677533603 GI5FVAXVB00 JFI2089AES2 GI5SVAXVQ00 MFI2067AEQ12 EF36IWFSSS2 MFI2568AEW13 MFI2067AES12 MFI2569VEB1 MFI2067AEB4 MFI2067AEB13 59677532700 GI5FSAXVY02 AFI2538AEW4 59677539603 MFI2568AES12
59679243012 MFI2067AES4 MFI2269VEQ1 GI0FSAXVY03 GI5FVAXVQ00 MFI2266AEW10 KFIS25XVMS00 MFI2269VEM6 KFIS20XVMS1 GI5FSAXVS01 59677532603 59678332800 KFIS20XVWH00 KFIS20XVWH1 MFI2266AEB10 GI5FSAXVA00 MFI2269VEB1 MFI2569VEB2 59678332801 MFI2266AES11 GI0FSAXVB02 AFI2538AEW12 GI5FSAXVB00 GI5FSAXVQ01 MFI2269VEA10 MFI2569VEA10 KFIS20XVBL00 JFI2089ATS2 JFI2089AEB10 JFI2089AES3 MFI2266AEW11 AFI2538AEB13 59677539601 MFI2269VEM10 7MI2569VEM2 JFI2089AEW2 AFI2538AES12 JFI2589AEP3 MFI2067AEQ13 MFI2266AEQ10 MFI2067AEB12 AFI2538AEQ3 GI5FVAXVQ01 59678339802 MFI2266AEB11 GI5SVAXVB01 AFI2538AEQ13 MFI2266AEQ11
MFI2067AEB5 AFI2538AES3 GI5FVAXVL01 MFI2569VEM2 MFI2569VEW10 MFI2568AEQ12 MFI2269VEM3 GI5FVAXVB02 MFI2269VEB10 MFI2568AEW12 MFI2269VEA1 MFI2269VEB2 GI5FVAXVL00 59678533801 JFI2589AES3 MFI2067AEQ4 59678333801 59678339800 MFI2266AEU10 MFI2568AEB13 JFI2589AEP10 GI5SVAXVB00 GI5FVAXVB01 EF36IWFSSS0 59677532602 59678333800 59677532601 JFI2089ATS10 MFI2569VEB10 JFI2089WTS0 AFI2538AES13 AFI2538AEW3 KFIS20XVMS00 MFI2568AES13 59678532800 MFI2269VEW1 59678539800 KFIS25XVMS2 MFI2266AES10 JFI2089AEP3 GI5FSAXVB01 59679249012 AFI2538AES4 59677533700 59678539802 59678333803 AFI2538AEW13 MFI2266AEU11
KFIS25XVWH1 JFI2089AES10 MFI2568AEB12 7GI5FSAXVY1 KFIS25XVWH00 59678539801 KFIS25XVMS1 59677533602 MFI2067AES13 KFIS20XVBL1 7MI2569VEM10 GI5FSAXVB02 GI5FSAXVS02 MFI2569VEQ1 GI5SVAXVB02 GI5SVAXVL00 7MI2569VEM1 MFI2568AEQ13 MFI2569VEA1 59677532702 KFIS25XVBL1 59679242012 GI0FSAXVY02 59678339801 GI5FSAXVY01 JFI2589AEP2 JFI2589AES10 MFI2569VEM10 AFI2538AEQ12 MFI2067AEW13 GI0FSAXVB01 59678532801 MFI2569VEQ10 MFI2269VEM8 GI5FSAXVY00
Compare Lowest Prices
Check the Best Deals! See more product details, item conditions (new brand, pre-owned, or refurbished), delivery information, parts warranty, and other important details. There are a number of sellers selling this new or used part at the store online. You are able to view the best prices below.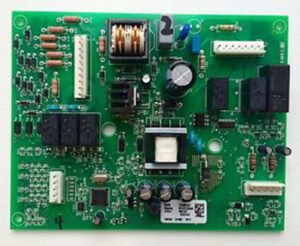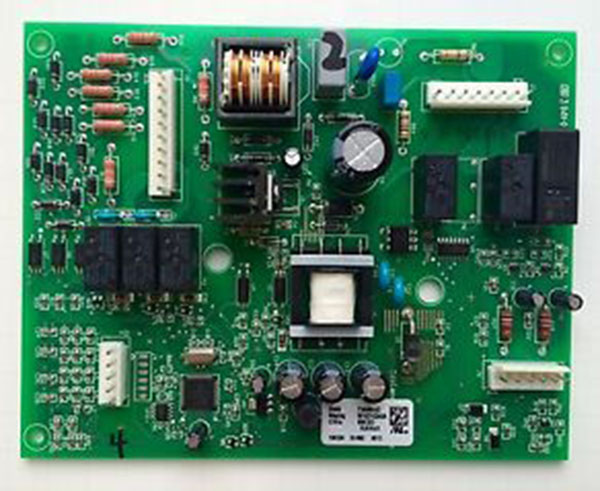 ==> Click Here to Compare Best Prices! <==
More Appliance Information
Find other related parts, including GE wr55x10942 refrigerator main control board recall, GE wr55x10942 refrigerator main control board, Whirlpool refrigerator main control board, Kenmore refrigerator main control board, Maytag refrigerator main control board, and Samsung refrigerator main control board assembly replacement parts.
On the Internet, there are many sellers selling a variety of home appliance replacement parts, like KitchenAid Fridge Control Board Replacement, Replacing Control Board on Bosch Dishwasher, Circuit Board for Refrigerator, and Refrigerator Compressor Maytag, also including the Whirlpool W10213583C Refrigerator Main Control Board replacement parts.
For more popular appliance brands, for instance, Maytag, you are able to find its products, parts, and services on its website.
More Home Appliance Parts:
Contact Us! Please feel free to contact us if you have any problems with looking at the compatible part for your model. We will find the part and respond to you as soon as possible. Have a Nice Day!