GENUINE 524285P Fisher Paykel Dishwasher Rotor Assembly Parts. For DD24SCTX6-88512A DD24SCTX6V2-88562A DD24SCHTX6-88521A 528136P AP6791639 assembly parts and others. Fast Shipping!
524285P Fisher Paykel Dishwasher Rotor
Part Number: 524285P
Replaces Part Number: 528136P AP6791639
Fits Brands: Fisher & Paykel
Type: Dishwasher Replacement Parts, Dishwasher Rotor assembly parts
Product Price: View more part information and Check the Price Below.
==> Click Here to Compare the Latest Prices on eBay! <==
Fits Models:
Find the correct product. The 524285P Fisher Paykel Dishwasher Rotor can be used for the following models. Use Ctrl-F to check your specific model following.
DD24DDFX6-88532A DD24STI6-88505A DD24SI6V2-88567-A DS605FDSS-88475A DS605BKFPUS-88471-A DS605IFPUS-88476-A DD24SCTX6-88512A DD24DHTI6-88530A DD24SCHTX6V2-88566-A DD605SS-88465A DD24SCW6V2-88564A DD24DCW6V2-88604-A DD24SHTI6-88523A DD24SCTX6V2-88562A DS605ZWFPUS-88463-A DD24DDFTX6-88502A DD24DCTW6V2-88563-A DD24SDFTX6-88503A DD24DCTB6-88509A DD24SCX6-88520A DD24DDFX6V2-88610A DD24DI6V2-88607-A DD24DCTX6-88511A DD24DTI6-88504A
DD24DCX6V2-88605-A DD24DCX6-88527A DS605FDSSFPUS88475-A DD24DCTX7-88626-A DD24DCX7-88637-A DD24DCTB6V2-88559-A DD24DCHTX6 DS605HSSFPUS-88473-A DD24STI6V2-88558-A DD24DCB6-88531A DD24DCHTX7 DD24DCB6V2-88609-A DD24DCTX7-84679-B DD24SCTB6-88510A DD24SCHTX6-88521A DD24SCX6V2-88565A DS605IHFPUS-88477-A DS605SSFPUS-88472-A DD24DCX7-84690-B DD24DTI6V2-88557-A DD24DDFTX6V2-88555A DD24DCW6-88526A DD24SHTI6V2-88601-A DD24DCHTX7-88638-A DD24DCTW6-88514A DD24SI6-88522A
Compare Best Deals
Check the Best Price! Get more product descriptions, item conditions, shipping options, parts warranty, and other important information. There are a number of sellers promoting this part at the store online. You are able to see the prices below.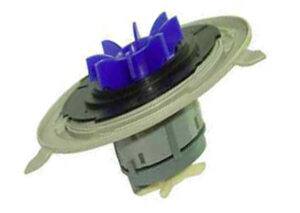 ==> Click Here to Check Best Prices on eBay! <==
More Information
Further the 524285P Fisher Paykel Dishwasher Rotor, there are more appliance replacement parts offered on the market, covering Whirlpool Dishwasher Control Board, Frigidaire Refrigerator Circuit Board, Electrolux Washer Motor Control Board, and LG Dryer Main Control Board Replacement. For more top appliance brands, for instance, Jenn-Air, you can see its products, parts, accessories, and services on the Internet.
Other Home Appliance Parts:
Do you need support? Please do not hesitate to contact us if you have any problems with looking at the right item for your model. We will find the part and respond to you ASAP. Many Thanks.