Find the perfect deal for – Samsung DA41-00614B Refrigerator Main Board. For RFG298HDBP/XAA-00 RFG297HDWP/XAA-01 RF4287HARS/XAA-00 RFG296HDWP/XAA-01  models and others. Shop Here on eBay!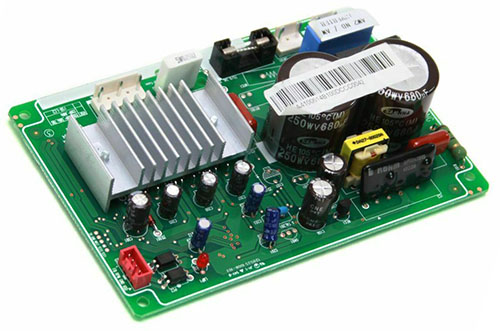 Samsung Refrigerator Parts DA41-00614B Control Board
Item: Samsung DA41-00614B Refrigerator Electronic Control Board Genuine OEM part
Part Number: DA41-00614B
Replaces Part No: 2031181 PS4139972 AP4568216 EAP4139972
Compatible Brands: Samsung
Product Type: Refrigerator Control Board Appliance Parts, Refrigerator Inverter Control Board Assembly
Item Location: United States, United States
Ship To: United States and many other countries
Return Policy: Free 30 day returns
Item Condition: New
Item Price: US $129.94
See more part descriptions and Check the Latest Price Below.
Fits Models:
Find the right appliance replacement item. This Samsung DA41-00614B Refrigerator Main Board fits the following models. Hit Ctrl-F to search your appliance model as shown.
RFG296HDRS/XAA-01 RFG293HAPN/XAA-00 RFG297HDPN/XAA-00 RFG297HDWP/XAA-01 RF4287HARS/XAA-00 RF4267HAWP/XAA-00 RFG298HDWP/XAA-01 RFG298HDBP/XAA-00 RFG298HDWP/XAA RF4287HABP/XAA-00 RFG296HDWP/XAA-02 RFG293HARS/XAA-00 RF4267HARS/XAA-00 RFG29THDRS/XAA-00 RFG297HDPN/XAA RFG296HDWP/XAA-01 RFG29PHDWP/XAA RFG29PHDBP/XAA-02 RFG296HDBP/XAA-01 RF4287HAPN/XAA-01 RFG293HABP/XAA-00 RFG298HDRS/XAA-00 RFG29THDRS/XAA-01 RFG29PHDBP/XAA-01 RF4267HABP/XAA-00 RF4287HAWPXAA RFG298HDPN/XAA-00 RFG296HDPN/XAA-01 RF4287HAPN/XAA-00 RFG298HDWP/XAA-00 RFG297HDRS/XAA-00 RF4287HARS/XAA-01 RFG297HDBP/XAA-00 RFG29PHDRS/XAA RFG298HDBP/XAA RFG296HDRS/XAA-02 RFG297HDBP/XAA RF4287HAWP/XAA-00 RFG293HAWP/XAA-00 RFG296HDBP/XAA-02
Compare Best Prices
Check the Best Price! Look more DA41-00614B product description, customer reviews, item conditions (new, pre-owned, or refurbished), delivery information, exchange, returns & money-back guarantee policy, and payment methods. Many sellers promote this new or used part online. You are able to check the lowest prices below.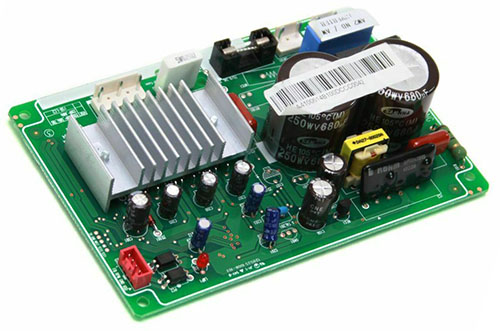 ==> Click Here to Compare the Lowest Prices on eBay Today! <==
More Home Appliance Information
Besides the Samsung Refrigerator Replacement Parts DA41-00614B Main Board, there are other home appliance replacement parts promoted on the market, including refrigerator ice maker, washing machine main control board, oven fan motor, oven door glass, oven heating element, and oven replacement parts.
For other big appliance brands, like Maytag, you can find its products, and services on the Internet.
Other Replacement Parts:
Do not wait! Please do not hesitate to leave your message in the comment box if you can not find the compatible part for your model. We will search for the part and respond to you as soon as possible. Many Thanks.