Compare Best Prices Whirlpool 4452890 Range Oven Control Board Parts. Fits 4451856 4451991 8302967 4452898 4453664 1057546 AH973354 EA973354 PS973354 home appliance parts and more. Buy Today.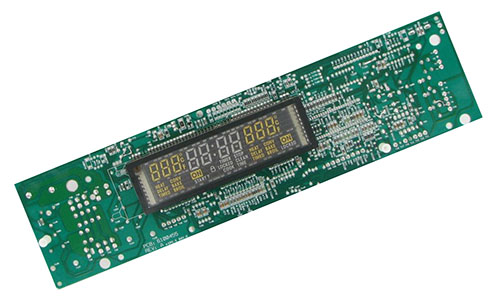 Whirlpool 4452890 Range Oven Control Board
Part No: Whirlpool 4452890
Replaces Parts: 4451856 4451991 8302967 4452898 4453664 1057546 AH973354 EA973354 PS973354
Fits Brands: Whirlpool, Estate, KitchenAid, Roper, Kenmore, Inglis
Product or Service Type: Replacement Parts
Item Price: Read more part information and Check the Latest Price Below.
==> Click Here to Check the Latest Prices on eBay Today! <==
Fits Models:
The Whirlpool 4452890 Range Oven Control Board suits the following models. Press Ctrl-F to check your appliance model listed as follows.
GBD277PDQ3 GBD277PDQ4 GBD277PDQ8 RBD275PDT12 RBD306PDB10 RBD306PDB12 RBD276PDQ12 RBD276PDQ8 RBD306PDQ7 RBD275PDB9 RBD275PDQ13 RBD275PDQ9 RBD275PDQ10 RBD276PDB12 GBD307PDB6 RBD305PDB11 RBD305PDQ7 RBD306PDB9 RBD306PDQ13 RBD306PDQ9 RBD306PDT13 M REF W RBD245PDB11 RBD245PDB7 RBD276PDQ7 RBD276PDQ9 RBD305PDB13 RBD305PDT12 RBD306PDQ10 RBD306PDQ12 RBD305PDB10 RBD305PDB12 RBD305PDQ12 GBD307PDQ5 GBD307PDQ6 RBD245PDB10 RBD245PDQ7 RBD275PDQ11 RBD276PDQ10 RBD305PDB7 RBD306PDB11 RBD306PDB8 GBD277PDS2 GBD277PDS3 GBD277PDS4 RBD275PDB7 RBD275PDQ7 RBD305PDQ9
RBD305PDQ8 RBD305PDS12 GBD307PDQ3 RBD275PDT10 RBD275PDT11 RBD275PDT13 GBD307PDS2 GBD307PDT2 GBD307PDT4 RBD245PDB9 RBD245PDQ10 RBD245PDT11 RBD245PDB12 RBD245PDQ8 RBD245PDS12 GBD277PDS6 GBD307PDQ7 GBD307PDT3 RBD306PDZ9 RBD306PDB7 RBD306PDT12 GBD277PDQ7 RBD276PDB8 RBD276PDB9 RBD276PDQ11 RBD305PDB9 RBD305PDQ13 RBD305PDT11 GBD307PDB3 GBD307PDB4 GBD307PDQ4 RBD245PDQ9 RBD245PDT10 RBD275PDB10 GBD277PDS7 GBD307PDS4 GBD307PDT5 GBD307PDT6 KBRP36MHT00 KBRP36MHW00 GBD277PDB5 GBD277PDB7 GBD277PDQ5 RBD275PDS12 RBD276PDB10 RBD276PDB7 GBD307PDS6 RBD305PDQ11
RBD245PDQ12 RBD306PDZ10 RBD306PDZ7 RBD306PDZ8 RBD245PDQ11 RBD306PDQ8 GBD277PDB6 RBD306PDT11 GBD277PDB2 GBD277PDQ6 RBD305PDB8 GBD307PDS7 RBD275PDB12 GBD277PDB3 GBD277PDS8 GBD307PDQ2 RBD305PDT13 RBD306PDB13 RBD306PDQ11 RBD275PDT8 RBD275PDT9 RBD276PDB11 GBD277PDT7 GBD277PDT8 GBD307PDB2 GBD277PDS5 GBD307PDS5 GBD307PDT7 RBD275PDQ12 RBD305PDQ10 GBD307PDB5 RBD245PDT8 RBD245PDT9 RBD275PDB13 GBD277PDB4 GBD277PDB8 GBD277PDQ2 RBD275PDB8 RBD275PDQ8 GBD307PDB7 RBD245PDB8 RBD245PDT12 RBD275PDB11
Compare Lowest Prices
Check the Best Deals! See deals more product details, item conditions (new, used, or refurbished), delivery options, exchange, returns & money-back guarantee policy, and payment options. Many sellers promote this pre-owned part at the store online. You are able to see the prices below.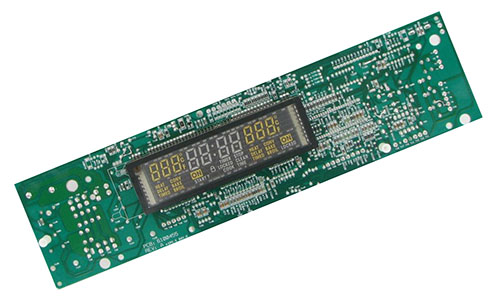 ==> Click Here to Check the Lowest Prices on eBay! <==
Other Home Appliance Information
As well as the Whirlpool 4452890 Range Oven Control Board, there are other appliance replacement parts offered on the market, for instance, Jenn-Air Double Oven Control Board, GE Washer Transmission Parts, GE Refrigerator Control Board Replacement, and How to Replace Main Control Board on Electrolux Refrigerator. For more famous appliance brands, such as Electrolux, you are able to see its products, and services on the store online.
More Replacement Parts:
Do not wait! If you have any problem with finding the correct part for your appliance model or have any information, please leave your content in the comment box below. We will find the part and respond to you as soon as possible. Thank you very much.