Compare Prices Whirlpool W10811956 Washer Transmission Gearcase Replacement Assembly Parts. Suits for 4959969 AP6993918 W10447976 W10811956 W10868473 W11393686 models and more. Shop Now.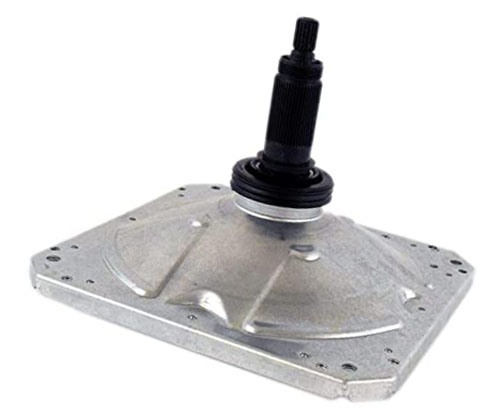 Whirlpool W10811956 Washer Transmission Gearcase
Part No: Whirlpool W10811956
Replacement Part No: AP6993918 W10447976 W10811956 W10868473 4959969 W11393686
Fits Brands: Whirlpool, Maytag, Kenmore, Crosley
Product or Service Type: Washing Machine Replacement Parts, Washer Transmission Gearcase, Washer Drum Shaft Assembly Parts,
Product Price: See more product information and Compare the Lowest Prices Below.
==> Click Here to Compare the Lowest Prices! <==
Fits Models:
This Whirlpool W10811956 Washer Transmission Gearcase fits the following models. Use Ctrl-F to check your appliance model as indicated.
ZAW47115GW0 11027132412 7MWTW8500EC1 MVWB835DW3 WTW8000DW0 7MMVWB835EW0 7MMVWB855EC1 MVWB765FC1 MVWB765FW0 MVWB865GW0 11027132413 WTW8500DR3 7MWTW7000EW0 WTW7000DW4 WTW7300DW2 WTW8700EC0 11026134610 11028132413 MVWB855DC1 MVWB835DC5 WTW8000DW4 11028133411 MVWB855DW3 WTW8500DW1 11028132410 WTW8040DW0 11027132410 WTW7040DW0 11029133410 WTW8500DW4 WTW7040DW1 7MWTW8500EC0 11029132412 WTW8500DW0 WTW8040DW3 WTW8500DW6 7MMVWB855EC0 11029133412 WTW8000DW2 WTW7000DW0 MVWB835DC2 MVWB855DC3 WTW8500DW3 MVWB755DW0 WTW8500DW5 11028133413 WTW8500DC2 11027132411 11028132411 MVWB765FW2 MVWB865GC0 7MMVWB835EW1 WTW8500DR2 7MWTW7000EW1 MVWB835DC0 WTW7500GW0
MVWB835DW1 MVWB835DC3 MVWB765FC2 WTW8040DW4 MVWB855DW2 MVWB835DW2 WTW8500DW2 MVWB755DW1 WTW8040DW2 WTW8500DR0 WTW7500GC2 WTW7040DW2 MVWB855DW1 WTW8500DR5 WTW8040DW1 11028132412 11029133413 WTW8000DW5 MVWB835DW0 WTW8500DC0 MVWB835DW4 WTW8500DC1 MVWB865GW1 11020372710 WTW8000DW1 7MWTW8500EC2 11028133410 11020372711 WTW7300DW1 WTW7000DW3 WTW8500DC4 MVWB835DC4 WTW7000DW2 WTW7300DW0 MVWB855DW0 WTW8500DR4 11026132410 7MWTW7300EW0 WTW8500DC3 WTW8700EC1 11029132413 WTW8500DR1 11029133411 11029132411 WTW8500DC5 WTW7500GC0 11026132411 MVWB766FW0 WTW7500GW2 MVWB855DC2 11028133412 MVWB766FW1 MVWB835DW5 WTW7300DC0 MVWB765FW1 MVWB855DC0 7MWTW7300EW1 WTW7000DW1 11026132412 11026132413 WTW8000DW3
Compare Best Deals
Learn how to test and change a replacement part for your home appliance. Find out more product details, item conditions (new brand, used, or refurbished), shipping information, returns & refund policy, and payment available methods. There are a number of sellers promoting this new or used part on the market. You can compare the best prices below.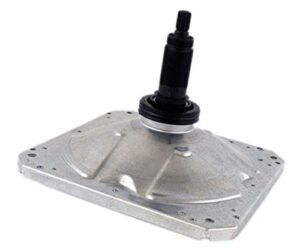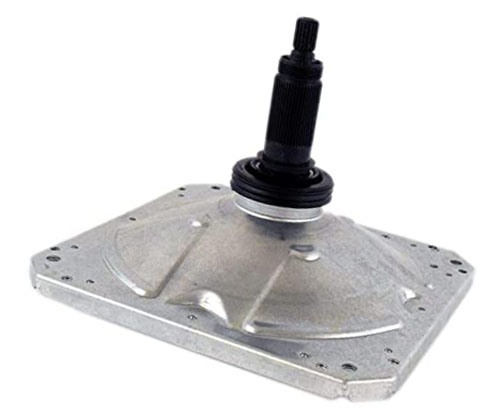 ==> Click Here to Check the Lowest Prices on eBay! <==
More Information
In the stores online, many sellers offer a variety of appliance replacement parts, like Frigidaire Washing Machine Transmission, Samsung Front Load Washer Drive Motor, Samsung Electric Dryer Control Board, and Amana Washing Machine Control Board, also including the Whirlpool W10811956 Washer Transmission Gearcase.
For more leading appliance brands, for example, Maytag, you can search for its products, accessories, and services on the Internet.
More Replacement Parts:
Need help now? Please feel free to leave your message in the comment section if you can not find the right part for your model. We will search for the part and respond to you as soon as possible. Repair It Now!