GENUINE Whirlpool 2252161 KitchenAid Refrigerator Main Control Board Assembly Parts. Suits for 2252161R 2220994 2220994R 2221060 2221060R 2254740 2254740R 2252161 replacement parts and more. Order Now!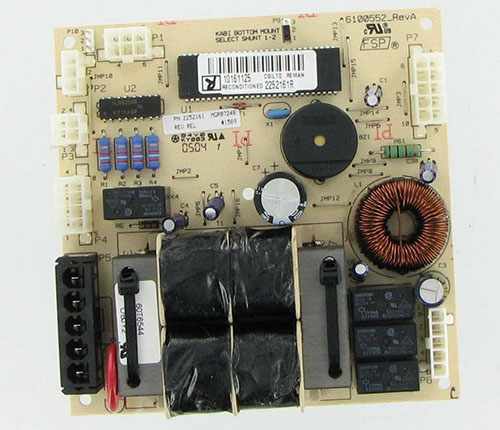 Whirlpool 2252161 KitchenAid Refrigerator Control Board
Part Number: Whirlpool 2252161
Replaces Parts: 2252161R 2220994 2220994R 2221060 2221060R 2254740 2254740R 2252161
Fits Brands: Whirlpool, KitchenAid
Product Type: Fridge Replacement Parts, Refrigerator Electronic Circuit Main Control Board Assembly Replacement Parts
Item Price: View more information and Compare the Best Prices Below.
==> Click Here to Compare the Lowest Prices TODAY! <==
Fits Models:
This Whirlpool 2252161 KitchenAid Refrigerator Electronic Control Board suits the following models. Hit Ctrl-F to find your appliance model as follows.
KBLC36FKB00 KBLC36FKB01 KBLC36FKB02 KBLC36FKS02 KBLP36FKS00 KBLP36FKS01 KBLP36FKS02 KBRS36FKW02 KBRS36FKX00 KBRS36FKX01 KLBP36FKS01 KBRS36FKB01 KBRS36FKB02 KBRS36FKT00 KBRS36FKT01 KBRS36FKT02 KBRS36FKW00 KBRS36FKW01 KBLS36FKB00 KBLS36FKB01 KBLS36FKB02 KBLS36FKT00 KBLS36FKT01 KBLS36FKT02
KBLS36FKW00 KBLS36FKW01 KBLS36FKW02 KBLS36FKX00 KBLS36FKX01 KBLS36FKX02 KBRC36FKB00 KBRC36FKB01 KBLC36FKS00 KBRS36FKX02 KBRC36FKS00 KBRC36FKS01 KBRC36FKS02 KBLC36FKS01 KBRS36FKB00 KBRC36FKB02 KBRC36FKU00 KBRC36FKU01 KBRC36FKU02 KBRP36FKS00 KBRP36FKS01 KBRP36FKS02
Compare Best Deals
Study how to test and change a replacement part for your home appliance. See deals more product descriptions, item conditions, shipping information, exchange, return and refund policy, and other important details. Many sellers offer this new or used part at the store online. You can view the lowest prices below.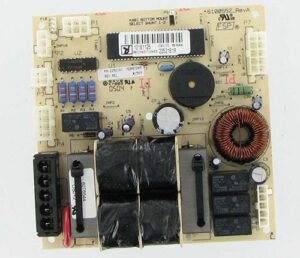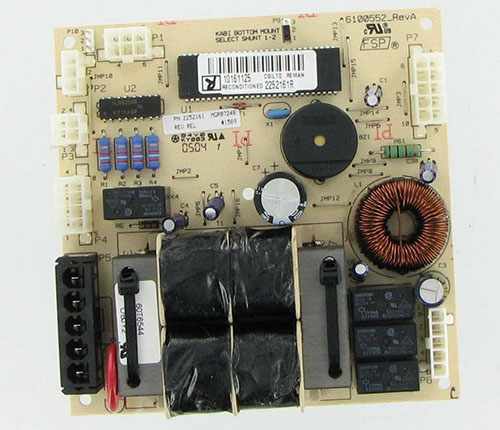 ==> Click Here to Compare Best Prices on eBay! <==
More Information
In the stores online, there are many sellers selling a wide range of home appliance parts, e.g. GE Dishwasher Motor Pump, Samsung Front Load Washer Drive Motor, Whirlpool Washer Control Board, and How to Replace Main Control Board on Electrolux Refrigerator, also including the Whirlpool 2252161 KitchenAid Refrigerator Control Board.
For more famous appliance brands, like Frigidaire, you can see its products, and services on its website.
Other Appliance Parts:
Do you need help? If you can not find the correct part for your specific appliance model or have any information, please do not hesitate to contact us at any time. We will find the part and give some advice to you very soon. Good Luck!