Check Best Deals Whirlpool Dishwasher Drain Pump Motor 6-919922. Suitable for AP4365135 99003430 99002759 99002980 PS2341119 1469744 EAP2341119 assembly parts and others. Buy Now!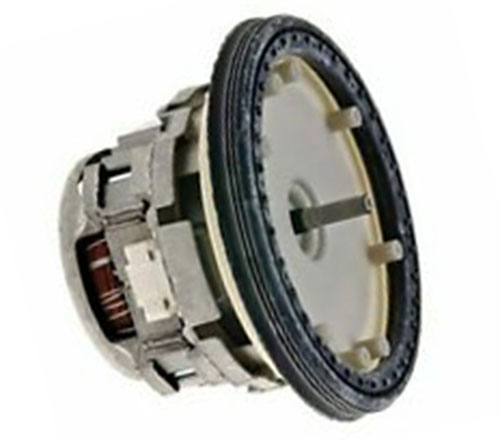 Whirlpool Dishwasher Water Pump 6-919922 Parts
Item: Maytag dishwasher motor new in original box part # 99002980 subs #6-919922
Part Number: 6-919922
Replaces Parts: 1469744 EAP2341119 99002759 PS2341119 AP4365135 99003430 99002980
Compatible Brands: Samsung Crosley Maytag Jenn-Air Magic-Chef Amana Admiral
Item Type: Dishwasher Replacement Parts, Dishwasher Water Pump Parts
Item Location: Winnipeg, Manitoba, Canada
Ship To: Canada, United States
Policy: Seller does not accept returns
Condition: New
Item Price: US $110.54
See more information and Compare the Lowest Prices Below.
==> Click Here to Check the Latest Prices Today! <==
Fits Models:
This 6-919922 Dishwasher Water Pump and Motor Replacement Parts can be used for the following Maytag Crosley Samsung Jenn-Air Amana Magic-Chef Admiral models. Press Ctrl-F to find your appliance model as shown.
ADB1500AWQ1 MDBTT70AWB DDB1501AWZ MDB6601AWB46 MDB4651AWB3 MDBH950AWB CDB1500AWW1 DB3710DW MDB8601AWB10 MDBH980AWW45 ADB1500AWW2 MDBH955AWQ1 MDB7851AWB44 MDB5601AWS0 ADB1500AWW0 JDB1050AWQ MDBH940AWS MDBH950AWW MDBTT60AWQ JDB1100AWW36 MDB6701AWS3 MDBH955AWB2 DDB1501AWB MDBH955AWW MDBH965AWW1 MDB6759AWW0 ADB1500AWB2 MDB7650AWB ADB2500AWW40 MDB7851AWS10 MDB6701AWS10 CDB1500AWS1 JDB1050AWB CDU650AWB37 CDB1500AWS3 MDB7650AWQ MDBH955AWB0 MDBTT60AWW MDBH945AWB MDB6702AWW0 MDB6701AWW41 MDB4651AWQ1 MDB9750BWW10 ADB2500AWW37 MDB7650AWW JDB1275AWY41 MDBH940AWW CDU650AWW JDB1100AWB36 MDBH945AWW1 MDB6601AWW MDBH968AWB3 MDB4651AWB2 MDBH955AWB1 JDB1275AWF41 MDBF550AWW
ADB1500AWS ADB1500AWB0 MDBH955AWS MDB6701AWB0 MDBM601AWQ MDB5601AWB MDB6702AWQ10 MDB4651AWS0 MDBTT60AWB2 MDBTT50AWB MDB7600AWW MDBH945AWW MDBH945AWS1 MDBTT50AWS MDBF750AWS MDBH955AWQ0 MDBM601AWB MDBH945AWQ1 JDB1275AWY46 MDB5601AWB3 MDBH945AWQ0 MDBH965AWW2 JDB4000AWQ MDBH955AWS0 MDBH968AWB2 DWD1500AWW MDBH945AWS2 MDB5651AWB MDBH968AWW3 MDBH955AWQ ADB1500AWZ10 MDBTT60AWS ADB1500AWW37 MDB6600AWB ADB2500AWS MDB8600AWB MDBH980AWB10 ADB1500AWW1 ADB1200AWS MDB6701AWW3 JDB1275AWF44 MDB6701AWW0 MDB8601AWW10 MDBH980AWS45 ADB1500AWQ37 ADB2200AWQ
ADB2500AWS40 MDBS661AWB MDB5600AWS MDB5601AWW MDBTT70AWS MDB6759AWB2 MDB7601AWW41 MDB6759AWB0 MDBH945AWS46 MDB5601AWQ MDBH968AWW2 MDBH980AWQ44 CDB1500AWW MDBH945AWB1 MDC4650AWB ADB1500AWS41 MDB4650AWB ADB2500AWQ MDB6702AWS41 ADB1500AWB1 ADB1500AWS37 MDB5601AWQ0 MDBH968AWQ0 MDBH968AWQ1 MDB5601AWW0 MDB6701AWB46 MDB6701AWB41 MDB7851AWQ44 MDBH968AWW1 MDBH955AWB3 MDBH945AWW0 MDB8600AWQ MDB4651AWW2 MDBH955AWW0 MDBH970AWW MDB6600AWS MDB4651AWS1 JDB1275AWF46 MDB6601AWQ MDB6702AWS0 MDBH955AWW2 MDBF550AWB ADB1500AWZ MDB7851AWS41 MDBH970AWQ
JDB4000AWW MDBH968AWW0 MDB6702AWQ41 MDB9601AWB MDB6600AWQ ADB1500AWQ46 JDB4000AWS ADB2200AWS MDBH945AWB2 MDB7851AWB41 MDBH945AWB0 MDBH945AWS MDBTT79AWB MDB6601AWS JDB1275AWF10 MDB6601AWQ46 MDB5600AWQ ADB1500AWS0 MDBH945AWQ46 MDBH980AWW44 MDB6701AWW10 MDB5601AWW1 MDB5601AWS2 JDB1050AWS MDB4651AWQ MDBTT79AWS MDBH980AWB45 MDB6759AWW1 MDB5651AWS MDB6759AWQ2 MDBH955AWW1 ADB1500AWB41 ADB1500AWZ37 MDB4651AWS2 MDBH968AWS3 MDB6701AWB3 ADB1500AWS2 JDB1275AWY44 MDB4651AWB0 MDB7600AWS ADB1500AWQ10 MDBH980AWS10 MDBCUBEAWX MDBTT50AWW CDB1500AWB
ADB1500AWZ46 CDB1500AWW3 MDB9750BWS10 PDBL390AWZ MDBM601AWS MDB6701AWS0 MDB6701AWQ10 MDB6759AWS1 ADB2500AWB46 ADB1500AWQ0 MDBF750AWB MDBTT60AWB MDB9601AWS MDB4651AWQ0 MDB5601AWW3 PDBTT49AWB MDBTT60AWQ2 MDB7601AWQ CDB1500AWW2 PDBTT49AWW MDB5601AWQ2 MDBTT59AWW MDB4651AWB MDB4650AWW MDB6702AWW10 MDBH980AWW10 MDB4651AWW MDB6759AWW2 MDBH955AWS3 MDB6701AWQ41 MDB6701AWQ46 MDB6759AWQ0 JDB1270AWY MDB4651AWW0 MDB6759AWS0 MDB7600AWB JDB1275AWY45 ADB1200AWW MDBH950AWS MDB9600AWW ADB2200AWW MDBS661AWS PDBL390AWB MDB6759AWQ1 MDB8601AWS10 MDB5651AWW MDB6601AWB
MDB6701AWQ3 MDBS661AWQ MDB6701AWQ1 MDB5600AWB CDU650AWB ADB1500AWW46 MDB6701AWW1 MDB5601AWS1 ADB2500AWB40 MDB4651AWQ2 ADB1500AWQ41 DB3710DB CDU650AWW37 MDB7851AWQ41 ADB1500AWW10 MDB4651AWS3 JDB1275AWY10 MDBTT59AWQ MDB7601AWW MDC4650AWW ADB2500AWQ46 MDB4651AWB1 ADB1500AWQ2 MDB6701AWQ2 MDB6701AWS1 MDBTT59AWB MDBH968AWB0 MDB9600AWS ADB1500AWW41 MDBF550AWQ MDBTT79AWW MDBF750AWQ MDBS561AWS ADB1500AWW ADB1200AWB MDB5601AWS MDBH968AWQ3 ADB2500AWS46 MDB6701AWB2 MDB6702AWQ0 MDB9601AWQ
MDB6600AWW JDB4000AWB CDB1500AWZ MDB6702AWW41 MDB9600AWQ DWD1500AWB MDBH968AWS1 MDBH968AWQ2 MDBH945AWW46 MDB5601AWQ1 MDBH980AWQ45 MDBH940AWB MDB8600AWS JDB1275AWF45 MDBH980AWS41 MDBH945AWB46 MDB7851AWW44 MDB6701AWS41 JDB1270AWF ADB2500AWW MDB6702AWB10 ADB1500AWB37 MDBH980AWB44 MDB7851AWW10 MDB5601AWQ3 MDB7601AWB ADB1500AWS46 MDBH968AWS0 ADB2200AWB ADB1200AWQ MDB6701AWW2 MDBH955AWQ3 MDB7601AWB41 CDB1500AWB1 MDBTT50AWQ MDBH955AWS1 ADB1500AWZ41 PDBTT49AWS MDB7851AWQ10 MDBH965AWW3
PDBL390AWW ADB2500AWQ40 MDBTT59AWS MDBH950AWQ MDBS561AWW MDB6759AWS2 ADB1500AWS1 MDB6702AWS10 MDB4650AWS MDBH970AWB MDBH955AWS2 MDB9600AWB MDB5601AWB0 MDB6701AWS46 ADB1500AWB3 MDBH945AWQ2 CDB1500AWS2 MDBH945AWS0 MDB6701AWQ0 ADB2500AWB MDBM601AWW MDB7601AWQ41 MDBH955AWW3 MDB8600AWW ADB2500AWS37 MDB6601AWW46 MDB9601AWW MDB7601AWS MDBH945AWW2 CDB1500AWS ADB1500AWB46 ADB2500AWB37 MDB6702AWB0 MDBTT70AWW ADB1500AWS10
CDB1500AWB2 MDB6759AWB1 MDBTT70AWQ MDB5601AWS3 MDB9750BWB10 MDBH955AWQ2 CDB1500AWB3 MDB6701AWW46 MDB7601AWS41 MDBS561AWB MDBH955AWB ADB1500AWQ MDBH968AWS2 MDB6701AWB1 CDB1500AWD10 MDB6601AWS46 MDBH970AWS ADB1500AWB10 JDB1100AWS36 MDB5600AWW ADB2500AWW46 MDB5601AWB2 MDB6701AWS2 MDB7851AWS44 MDB7851AWW41 MDBH980AWQ41 MDBF750AWW MDB4651AWS MDBS661AWW MDBH945AWQ ADB2500AWQ37 MDBH980AWS44 MDB6702AWB41 DDB1501AWW MDB7650AWS ADB1500AWB MDBH980AWW41 JDB1050AWW MDB7851AWB10 MDB4651AWQ3 MDBTT60AWW2 MDBH980AWB41 MDBH968AWB1 MDB4651AWW3 MDB6701AWB10 MDB5601AWB1 MDBH980AWQ10
Compare Best Prices
Check the Best Price! Find out more 6-919922 product details, customer reviews, terms and conditions (new, used, or refurbished), shipping options, returns and money-back policy, and payment options. There are a number of sellers selling this new or used part on the market. Please see the best prices below.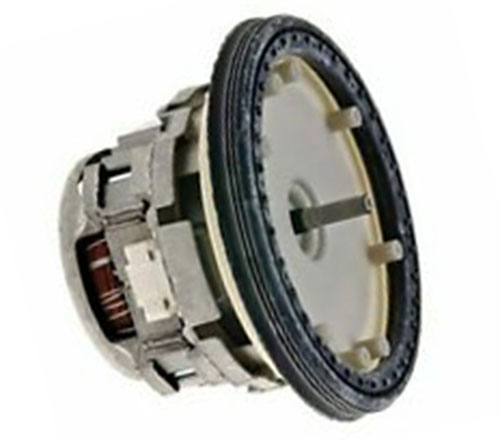 ==> Click Here to Compare Best Prices on eBay! <==
Other Information
Besides the Dishwasher Pump and Motor 6-919922 Replacement Parts, there are a number of home appliance parts promoted on the market, e.g. Jenn-Air Double Oven Control Board, Dishwasher Control Board Replacement, Samsung Washer Direct Drive Motor, LG Electric Range Control Board Replacement, and Viking Range Control Board parts.
For more main appliance brands, e.g. Amana, you are able to view its products, and services on the store online.
Other Appliance Parts:
Don't wait! If you need any help with finding the right part for your appliance model, please do not hesitate to contact us at any time. We will find the part and respond to you ASAP. Thank you so much.