GENUINE WD05X30298 GE Dishwasher Heating Element Replacement Parts. Suitable for WD05X25583 PS16659472 WD05X30299 EAP16659472 WD05X24385 WD05X29418 WD05X28460 AP7176300 4977274 repair parts and others. 100% Customer Satisfaction Guarantee!
WD05X30298 GE Dishwasher Heating Element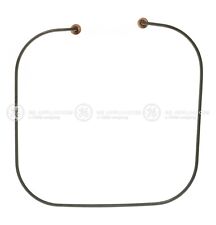 Part Number: WD05X30298
Replacement Parts: EAP16659472 WD05X28460 WD05X30299 4977274 WD05X25583 WD05X29418 PS16659472 AP7176300 WD05X24385
Fits Brands: GE, Haier
Product or Service Type: Dishwasher Heating Element Replacement Parts
Product Price: See more product descriptions and Compare Prices Below.
Fits Dishwasher Models:
The WD05X30298 GE Dishwasher Heating Element can be used for the following GE and Haier models. Hit Ctrl-F to find your specific model as you see.
PDT715SFN4DS CDT845P2N1S1 CDT845P2N2S1 GDF510PSR1SS GDF511PGR1BB GDF450PSR1SS GDF530PGM6WW GDF550PGR1WW GDF450PGR1WW DDT700SMN2ES GDT665SGN4WW GDP630PMR5ES HDF310PGRABB GDP630PGR3WW GDT645SGN2WW GDF645SSN4SS GDT605PFM6DS GDT665SBN2TS GDF645SSN5SS PDT715SMN0ES GDP665SYN3FS GDF630PGM6WW GDF450PGRAWW GDF645SGN0WW GDT665SFN0DS GDF550PSR1SS GDF645SGN2BB GDF645SGN4BB GDT665SGN3BB GDT665SGN3WW CDT845M5N4S5 GDT550PMR3ES GDF645SGN3WW GDF630PSM6SS GDP645SYN4FS GDF550PGR3BB PDT715SBN3TS GDT645SMN3ES GDF535PGR3BB PDP715SBN5TS GDT665SSN0SS PDP755SYR3FS GDF645SMN3ES GDT550PGR0WW GDF645SGN2WW GDF510PGR0WW GDT535PSR0SS CDT805M5N2S5 PDT755SYR4FS GDT635HSR3SS GDT630PGR0WW GDT645SYN5FS PDP715SYN4FS DDT700SMN5ES
GDF450PGRABB GDF550PMR0ES GDF535PGR0BB GDF511PGR0BB CDT805P2N4S1 DDT700SBN5TS GDT645SFN3DS GDT605PMM6ES GDT630PGR3WW GDT550PMR0ES GDT645SSN4SS GDP630PYR5FS GDT645SYN4FS GDF550PMR1ES CDT845M5N3S5 GDF535PSR0SS XDF350PGR1WW CDT845P4N5W2 GDF535PGR1BB GDT665SGN2WW GDF550PGR3WW GDF510PGR3BB GDT665SGN5WW GDF530PMM6ES GDT645SSN0SS GDT665SBN3TS GDF550PMR3ES GDF510PGR1WW PDP715SBN4TS GDT550PGR3BB CDT845P4N4W2 HDF330PGR3BB GDT535PGR3WW GDP630PGR0BB GDF511PGR1WW CDT845P2N4S1 GDT665SGN0WW GDT645SGN0BB GDF450PGR3WW PDP715SYN2FS GDF565SSN0SS DDT700SGN5BB CDT805M5N0S5 HDF330PGR3WW GDT565SSN2SS GDP630PMR3ES HDF310PGR1BB GDT665SFN2DS GDF535PGR1CC GDT665SSN4SS GDP630PGR3BB CDT845P3N5D1 GDF535PSRASS GDP645SYN0FS
GDT645SMN2ES PDP715SBN2TS GDT630PYR0FS GDT630PGR0BB PDT715SBN5TS GDF510PSRASS GDF645SSN2SS HDF310PGR3BB GDF535PSR1SS QDP555SYN0FS DDT700SSN4SS PDP715SBN0TS GDT630PMR0ES QDP555SYN4FS GDP630PMR0ES GDF510PGR0BB GDT665SGN4BB GDF550PSR0SS DDT700SBN2TS DDT700SBN4TS PDT715SYN4FS GDT665SFN3DS GDT645SYN2FS CDT805P2N2S1 CDT845P3N1D1 GDF630PMM6ES GDF511PSRASS GDT665SBN0TS GDT530PGP6BB GDT665SGN2BB GDT645SGN3BB GDF510PGR1BB GDT645SGN2BB GDF645SMN4ES CDT805P2N3S1 GDT665SFN4DS DDT700SFN0DS GDT630PSM6SS GDT645SSN2SS GDT630PYR3FS GDT645SGN4WW GDF645SSN3SS GDT630PYM6FS GDF535PGR0WW CDT845M5N0S5 GDF450PGR1BB PDT715SMN5ES CDT845P2N3S1 PDP715SYN3FS CDT845P4N1W2 DDT700SGN2WW GDT645SFN4DS GDT665SSN5SS GDF511PSR3SS
GDT645SMN0ES PDP755SYR4FS GDT635HSR0SS GDP645SYN5FS PDT715SFN0DS GDT535PGR3BB GDT565SSN3SS CDT845P2N5S1 PDT715SBN2TS DDT700SGN2BB HDF360PGR0BB GDF511PGR0WW PDT755SYR5FS GDP665SYN5FS DDT700SFN4DS CDT845M5N5S5 GDF535PGRACC GDT645SFN0DS GDP665SYN0FS GDF645SMN0ES GDP630PGR5WW HDF330PGRAWW HDF330PGR0WW GDT550PGR3WW GDF450PSR0SS GDF450PGR0WW DDT700SMN4ES HDF330PGR0BB CDT845P4N3W2 GDP645SYN3FS GDT630PFR3DS GDT550PYR3FS GDF511PGR3WW CDT845P3N4D1 GDF630PGM6BB QDP555SBN0TS GDP665SYN2FS PDT715SYN0FS PDP715SYN5FS GDF460PGT3BB GDF565SSN3SS GDF510PSR0SS GDF630PFM6DS GDF535PGR1WW GDT665SGN0BB GDF450PGR3BB GDF550PGR0WW GDT630PGR3BB
CDT805P2N5S1 DDT700SFN3DS CDT800P2N0S1 GDF645SSN0SS GDT645SGN5BB CDT805M5N4S5 PDT715SBN0TS HDF330PGR1WW HDF310PGR0BB HDF330PGRABB PDP755SYR5FS GDP665SYN4FS GDF460PST3SS GDF450PGR0BB GDF460PGT3WW GDT645SGN4BB GDP630PGR5BB GDT645SSN5SS GDT630PMR3ES CDT800P2N3S1 GDF645SMN2ES GDF535PGR3WW GDT565SSN0SS GDF510PSR3SS GDT605PGM6WW GDT665SMN3ES PDT715SFN3DS GDT630PFR0DS GDF645SMN5ES GDF565SSN2SS GDT605PSM6SS CDT845P3N3D1 DDT700SGN4BB CDT800P2N4S1 GDT645SSN3SS GDT535PGR0WW GDF645SGN0BB GDT665SMN4ES PDP715SBN3TS GDT645SYN3FS GDF450PSRASS PDT715SMN2ES
QDP555SBN4TS DDT700SMN0ES GDT550PGR0BB GDF645SGN3BB PDT715SMN4ES GDF511PSR1SS XDF350PSR1SS HDF330PGRAWW DDT700SFN2DS GDF550PGR0BB GDT645SGN5WW GDT550PYR0FS PDT715SYN2FS CDT805M5N3S5 GDT665SSN3SS GDT630PMM6ES GDF450PSR3SS DDT700SSN5SS DDT700SBN3TS PDT715SMN3ES GDF510PGR3WW GDF535PGR3CC GDF550PSR3SS DDT700SBN0TS GDF535PSR3SS CDT805P2N1S1 GDT645SFN2DS DDT700SFN5DS HDF330PGR1BB GDT535PSR3SS PDP715SYN0FS DDT700SSN3SS GDF511PSR0SS GDT665SFN5DS HDF310PGR3WW GDF511PGR3BB CDT845P3N2D1 GDF530PGM6BB DDT700SGN4WW PDT715SFN2DS GDP645SYN2FS and more.
Compare Best Deals – WD05X30298
Check the Best Deals! See more WD05X30298 GE Dishwasher Heating Element product descriptions, terms and conditions, delivery information, parts warranty, and other important information. There are a number of sellers offering this part online. You can view the best prices below.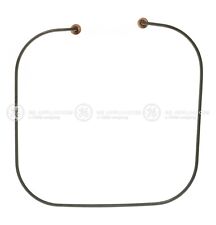 ==> Click Here to Check Prices Today! <==
Other Information
Further the WD05X30298 GE Dishwasher Heating Element, there are a number of home appliance replacement parts offered on the market, like Kenmore Dishwasher Control Board Replacement, Dacor Oven Touchpad Replacement, GE Dishwasher Drain Pump, and Refrigerator Circuit Board Cost.
For other famous home appliance brands, such as Inglis, you can view its products, and services on its website.
Other Appliance Parts:
Need urgent support now? In addition to the WD05X30298 GE Dishwasher Heating Element replacement parts, please do not hesitate to contact us if you can not find the compatible part for your model. We will search for the part and get back to you very soon. Thank you very much.