Best Deals new refrigerator meat pan fits GE Hotpoint Americana RCA GSA22KBMCFBB GSL22JGCBLB GSS22UFPDBB GSH25IFTBCC GSS25QGPBWW HST22IFPHWW HSS25GFTCBB and more.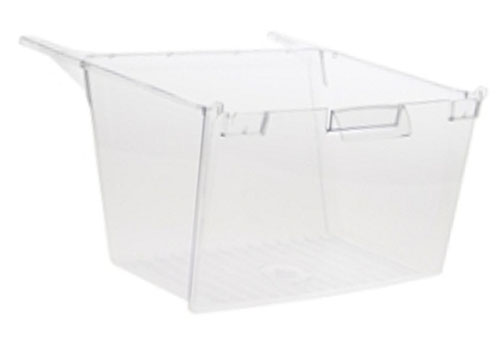 Refrigerator Meat Drawer Pan
Product: Refrigerator Fresh Meat Drawer Pan
Part Number: WR32X10835
Replace Parts: WR32X10131 1812381 AP4981597 PS3487933
Fits Brands: GE Hotpoint Americana RCA
Fits Refrigerator Models
This refrigerator meat drawer item fits the following GE Hotpoint Americana RCA models.
GSF25JGCBBB BSS25JFTEWW GSH25KGPCBB DSS25JFPMCC ESS25XGMDWW GSE22KETBFBB GSE25ETHDCC GSF25IGXJWW GSG22KBPCFBB GSG25MIMCFBB GSH22JFTCWW GSH22JFXLCC GSH22KGMAAA GSH22KGPDBB GSH25JFXACC GSL22JFBBLB GSS22IBPCWW GSS22IFRECC GSS22JEMDCC GSS22JETFWW GSS22JFPJBB GSS22QGPDWW GSS22SGMABS GSS22VFPJWW GST22IBMACC GST22IFPAWW GST22KGPABB GST25KGPABB ESH25JFWBBB GSH22JSRESS GSH25JFTABB GSH25SGRESS GSH25VGPDCC GSS22UFMAWW GSS25IFPJBB GSS25JEPHBB GSS25JETEWW GSS25JFPCCC GSS25KGPCWW GSS25QGMCBB GSS25SGPCSS GSS25VFPJCC GSS25WGMABB PSG22MIMDFWW PSG22MIPDFBB HSS25IFMBWW HSM22IFTBSA HSS25GFTBCC HSS25GFTIBB HST25IFMBCC RSG25KEMBFWW and more.
Compare Lowest Prices
The correct product number is WR32X10835. See the refrigerator fresh meat drawer product details, return & refund policy, and compare prices on eBay.