Check Price refrigerator meat pan fits GE Hotpoint Americana RCA GSE22KEWAFSS GSH25KGMAAA GSS22UFPDWW GSL25IFRJBS GSS25JEMACC SSS25SGPASS HSS25GFTCWW and more.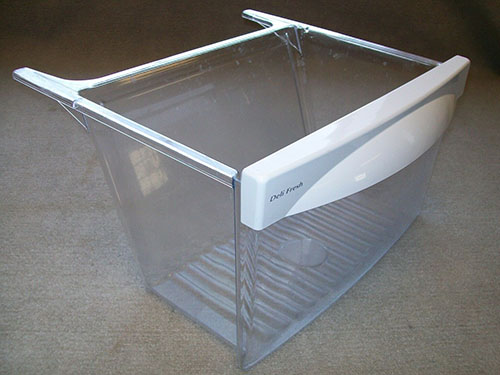 Refrigerator Meat Drawer
Product: Refrigerator Fresh Meat Drawer Pan
Part Number: WR32X10835
Replace Parts: WR32X10131 1812381 AP4981597 EAP3487933
Fits Brands: GE Hotpoint Americana RCA
Fits Refrigerator Models
This refrigerator fresh meat drawer product fits the following GE Hotpoint Americana RCA models.
GSS25ETHBBB BSS25GFPCCC BSY25GFMCWW DSS25PFMCCC GSA22KBPDFBB GSE22KETEFBB GSE22KEWHFSS GSG22KBMDFWW GSG25IEMDFWW GSH22JFPBWW GSH22JFTDBB GSH22JFXLCC GSH22JSXPSS GSH25ISXPSS GSH25KGPDBB GSH25VGPDBB GSS22IBPHCC GSS22JEBBWW GSS22JEPJWW GSS22JETJCC GSS22KGMDCC GSS22QGPDWW GSS22QGPHWW GSS22UFPDCC GSS22WGPACC GST22IBMDCC GST22KGPAWW GST25KGPDWW GSL25JFTBBS GSH22KGMDBB GSH25JFXJBB GSH25SGRBSS GSS22JEMABB GSS22WGMDWW GSS25IFPJCC GSS25JEPHWW GSS25JETICC GSS25JFPKBB GSS25KGPCCC GSS25QGMDWW GSS25SGRESS GSS25VFPJCC GSS25WGPJWW PSA22SIPAFBS PSG22SIMDFBS HSH22IFTABB HSM22IFTESA HSS22IFMDCC HSS25GFTNWW HST25IFPHCC HSS25GFTAWW and more.
Compare Best Prices
The right product number is WR32X10835. See the refrigerator meat drawer pan product description, item location, shipping & payment methods, return & refund policy, and shop the product on eBay here.