Search for new refrigerator meat pan works for GE Hotpoint Americana RCA GSH22JFXABB GSH22JFXKBB GSS22WGPCCC GSH25JFPCWW GSS25JFPHBB HSS22IFPHWW HSS25GFPEWW and more.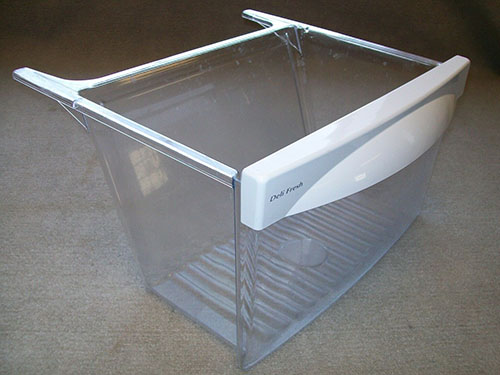 Refrigerator Meat Pan
Product: Refrigerator Fresh Meat Drawer Pan
Part Number: WR32X10835
Replace Parts: WR32X10131 1812381 AP4981597 PS3487933 EAP3487933
Fits Brands: GE Hotpoint Americana RCA
Fits Refrigerator Models
This refrigerator fresh meat pan item fits the following GE Hotpoint Americana RCA models.
GSH25JGDDWW BSS25GFPACC BSS25JSTBSS DSS25JFPECC GSA22KBPHFBB GSE22KEBCFBB GSE22KEWNFSS GSG22KBMDFWW GSG22KBSAFWW GSG25IEPCFWW GSH22JFXJCC GSH22JFXNCC GSH22JSRJSS GSH22KGPDBB GSH25KGMCAA GSH25VGPABB GSS22IBPDCC GSS22IBTGCC GSS22JERFBB GSS22JFPHWW GSS22KGPABB GSS22QFMDWW GSS22SGPHBS GSS22VFPHWW GSS22WGPBWW GST22JEMDWW GST22KGPDWW GST25KGPDCC ESS22XGMCWW GSH22KGMDBB GSH25JFTACC GSH25KGRBCC GSS22IBPACC GSS25IFPAWW GSS25JEMDBB GSS25JEPHWW GSS25JETJCC GSS25JFPHBB GSS25KGPCCC GSS25QGPHBB GSS25SGPDSS GSS25UFPDCC GSS25VGMCCC PSA25MIPCFBB PSG22SIMDFBS HSH25IFTACC HSM25GFTPSA HSS22IFMAWW HST22IFMBCC HST22IFPHCC HSM25GFRASA and more.
Compare Best Prices
Shop Now! Your product number is WR32X10835. View the refrigerator fresh meat pan drawer product information, item condition, delivery & payment options, and compare prices on eBay here.